A Lovely Early Springtime Menu to Celebrate a Milestone Birthday
I was privileged, earlier this week, to cater a party celebrating the 90th birthday of a beautiful lady. Her friends (and their community of caretakers) and family dropped by throughout the afternoon to share and sing "Happy Birthday" to her- over and over again. You see, the birthday girl has a touch of Alzheimer's, but she greatly enjoyed the festivities nevertheless, repeatedly telling everyone how much she loved them.
Her daughters asked that the food be classic American (no fusion, spicy, exotic ethnic flavors) given the median age of the group. I might add, that I believe people especially appreciate the tried and true classics in uncertain times, so I heartily agreed.
The menu also reflected the early arrival of spring which we're in the middle of here in L.A.
On the menu :
Demi-tasse sized servings of Fresh Spring Pea Soup (a lovely shade of green, perfect for a spring afternoon) garnished with Creme Fraiche and Mint Pesto. (Yes! You can serve soup at an hors d'oeuvre party. And a special thanks to the Cabazon Crate and Barrel Outlet Center for rushing these espresso cups out to me). BTW, you can find a recipe for the Pea Soup at my L.A. Examiner Party Planning column).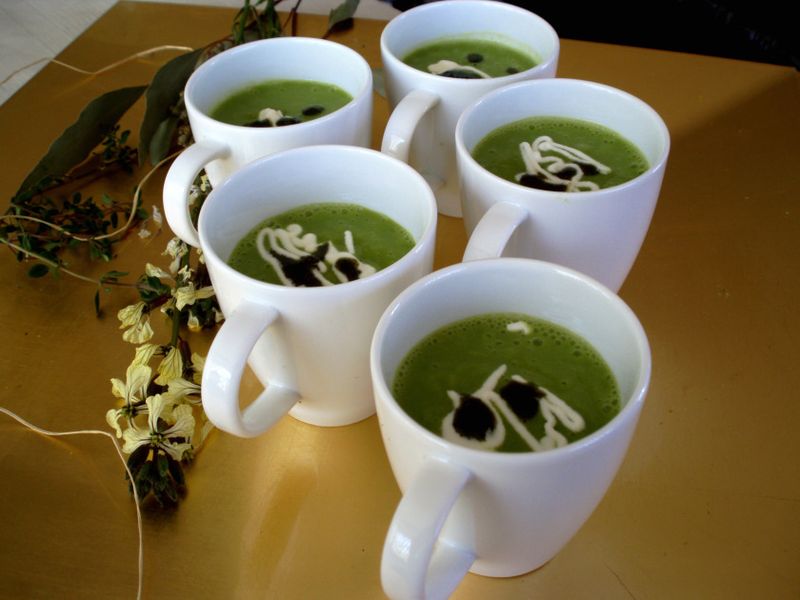 Chive Scented Gougeres (classic cheese puffs made with the same Pâte á Choux dough as Profiteroles– you remember those from our last post, right?- just add 1 C. of grated Gruyere cheese and a couple T. of snipped chives to the batter).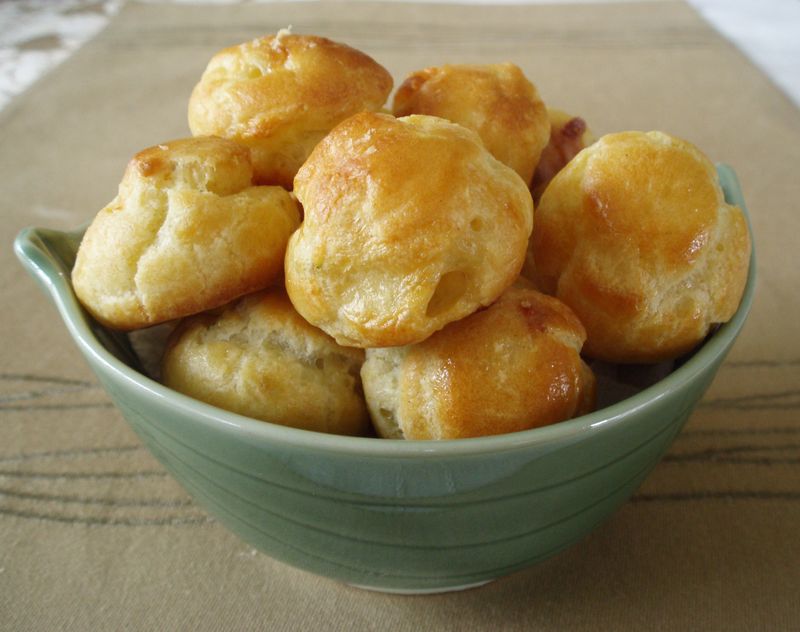 Mini Shiitake Mushroom and Fontina Cheese Paninis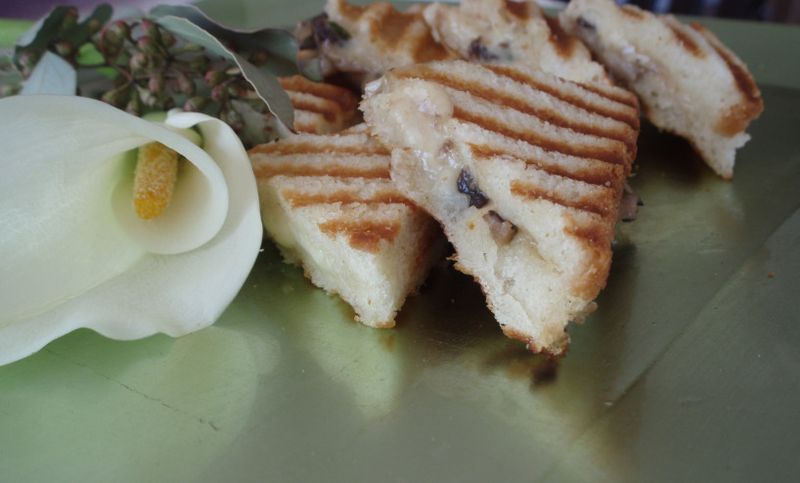 Potato Pancakes with Smoked Salmon garnished with Sour Cream and Chives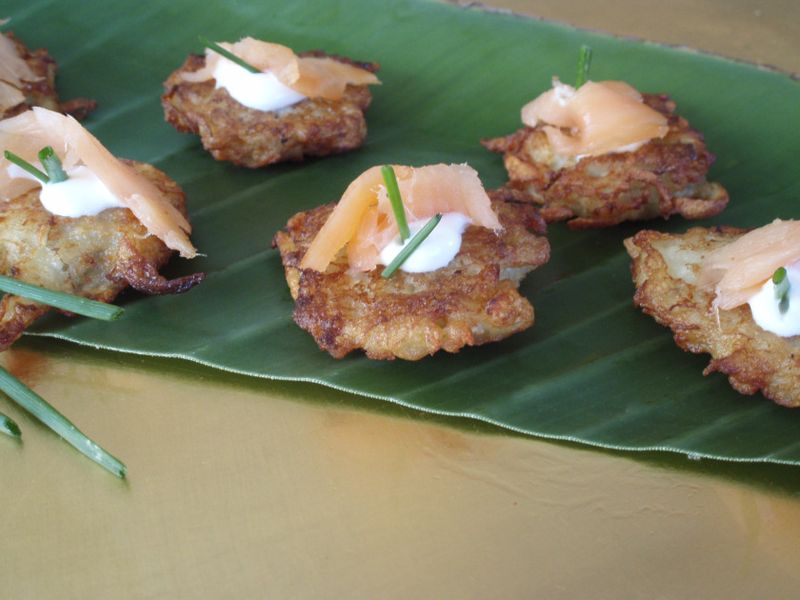 Crab Cakes with Roasted Red Pepper Sauce garnished with little sprigs of a beautiful curly Red Mustard I picked up from Coleman Family Farm at the Santa Monica Farmer's Market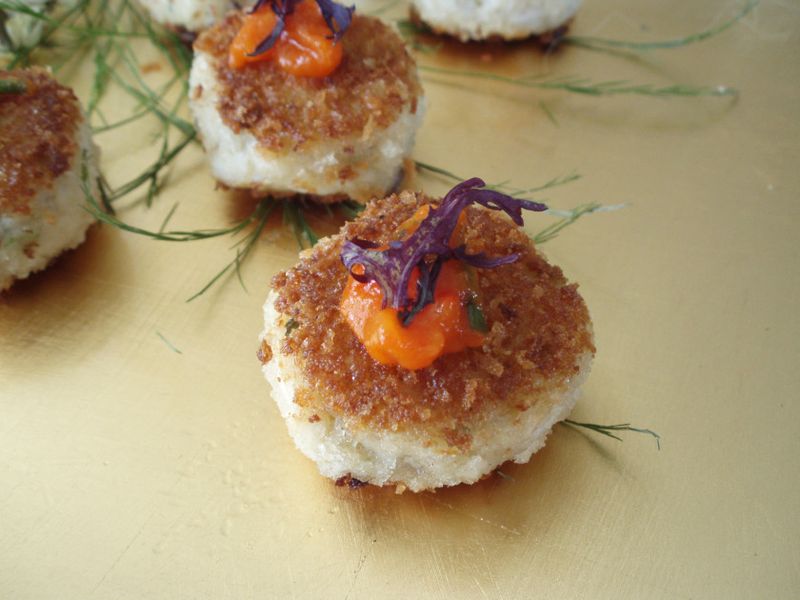 Little Sliders of Shredded Braised Short Ribs with Horse Radish Cream
And for dessert:
Mini Lemon Curd Tarts
Triple Fudge Brownies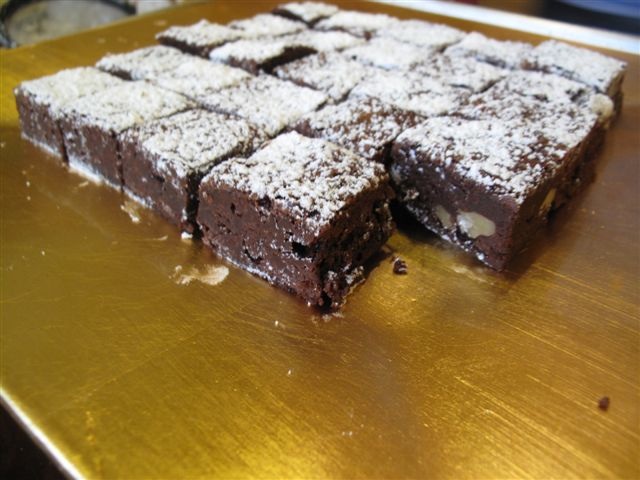 Photo Courtesy of Patti Londre at www.WorththeWhisk.com
oh- and Birthday cake, of course,  decorated with anthuriums, the birthday girl's favorite flower, provided by Suzi Babbin Finer-birthday girl's cousin, and decorator at Hansen's Cakes. Isn't it lovely?
I sure hope I'm as lucky as this when I'm 90.
Bon Appetit,
Gisele
Oh- and btw, please visit my other blog , too.
P.S. My client sent this note a couple of weeks after the event. Wanted to share it with you.
Hi Gisele,
"Thanks to you and your top-notch team for making Mom's birthday a glorious occasion. The food was superb, and the service pleasant and thoughtful. We so appreciate your accommodating the special needs of nonogenerian and centenarian guests!
With much appreciation of a beautiful party."
All best,
Diane Harris Brown