LA Helps LA Event Recap
Whew! Putting on an event is a lot of work. Even when the event is over, there is still work to do – I'm still finishing up – but it was completely worth the work. I think I can safely say everyone had a great time at LA Helps LA. Big thanks to all our bloggers and vendors. The food was great, and the wine and cocktails were delish! The live/work loft at the Dogtown Station in Venice where the party was held, added so much to the vibe, as did the musical stylings of Walter Barrileaux.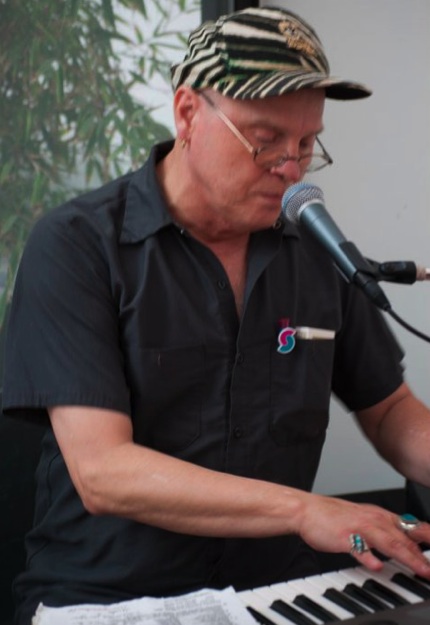 Walter Barrilleaux at the keyboards
I particularly loved the made to order sushi offered by fellow So Cal blogger, Rachael of La Fujimama. Rachael was a trooper, slashing her way through several obstacles to show up and serve us her tasty temarizushi and temakizushi. Okay, I've got to admit that your LA2 LA chef is not the biggest sushi fan around, but I found myself craving Rachael's for days afterwards. Take a look at her blog post where she shares her recipe and tips for making temarizushi.
Big thanks to everyone helped to make this event such a success. I especially want to mention Ralph Brennan of the famed Brennan family of New Orleans restaurateurs, who sent a great raffle prize package a few days before the event, and Karen Murphy and Harry Shearer, producer and director of Harry's new documentary about the causes of and cover up after of the devastation wrought on New Orelans after hurricane Katrina, The Big Uneasy (which I highly encourage everyone to go out and see!), who just the day before came through with a donation of several DVD copies of the film, and a big box of Who Dat Say We Can't Say Who Dat T-shirts- for all fans of Who Dat Nation out there.
I am happy to report that this week, I will be sending a big check to Gulf Restoration Network, to help with their work of restoring our wonderful  "third coast" of America to its former glory, and as a result. protecting the city of New Orleans, and the Cajun communities along the coast of Louisiana.
Over the next post or two at this blog, and at my small pleasures catering blog, I will be sharing pics of the event, and a recipe or two of the desserts I served there.
Big thanks to Mac Ledesma of Dishin' in the Kitchen and Jackie Smith of JASmith Photograpy for sharing their photos with those of us too crazed that day to remember to take our own!
Laissez les bontemps roulez!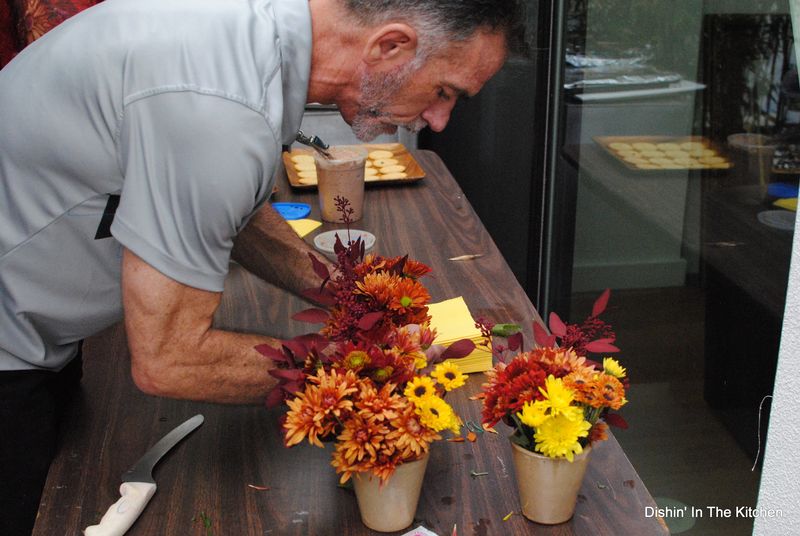 My great friend Paul Borden arranging little bouquets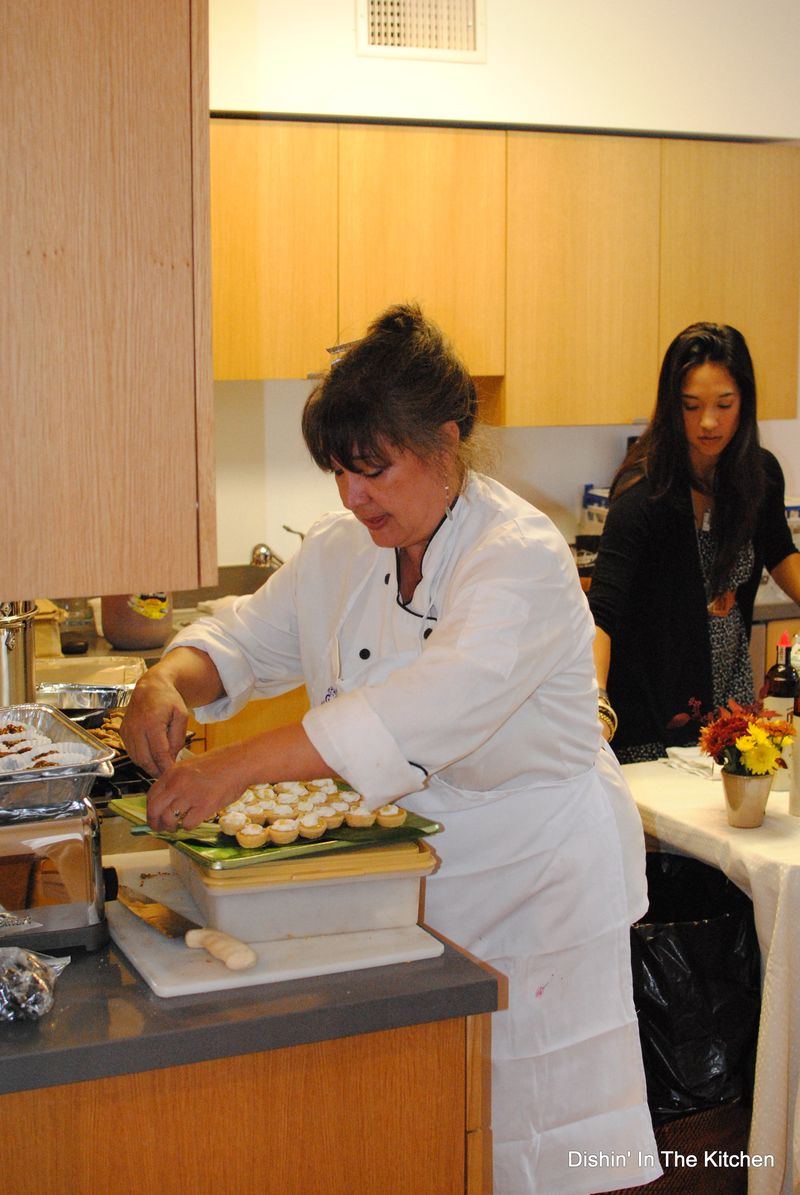 Here I am plattering Mini Lemon Curd Tarts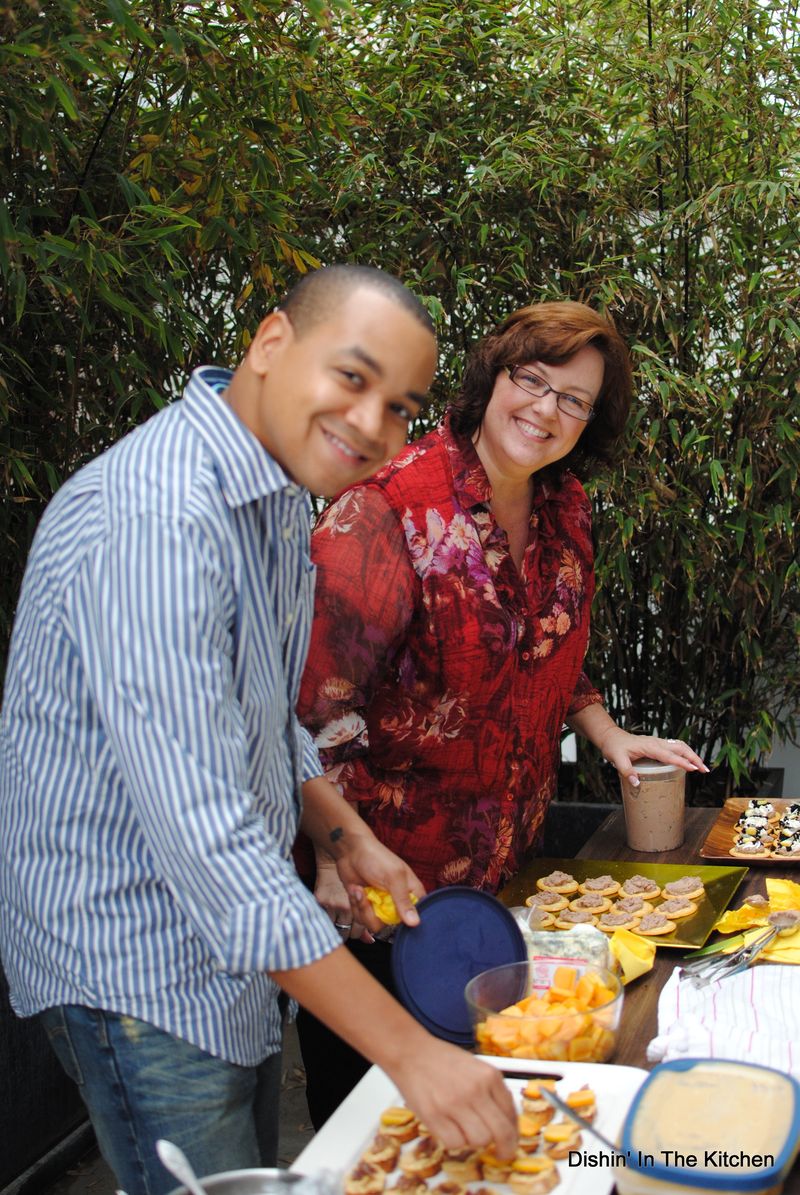 Mac of Dishin in the Kitchen and Amir of Duo Dishes assembling their hors d'oeuvre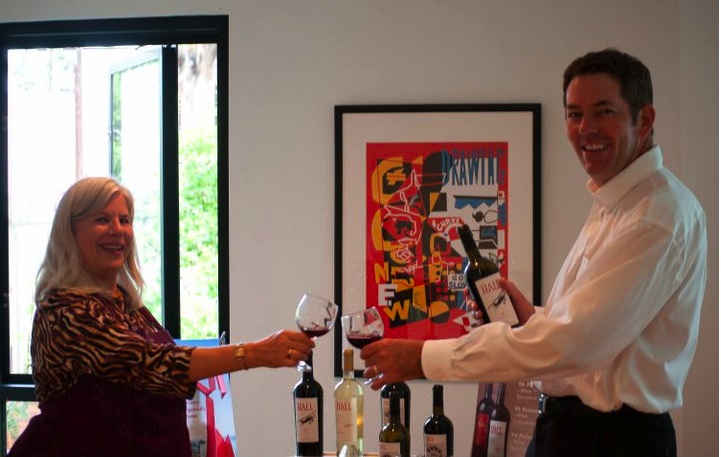 Ed Curry of Hall Wines pours a glass of the luscious Darwin Shiraz/Cabernet blend for Barrie Lynn- The Cheese Impresario