A Post-Thanksgiving Brunch- with Cheese Blintzes on the Menu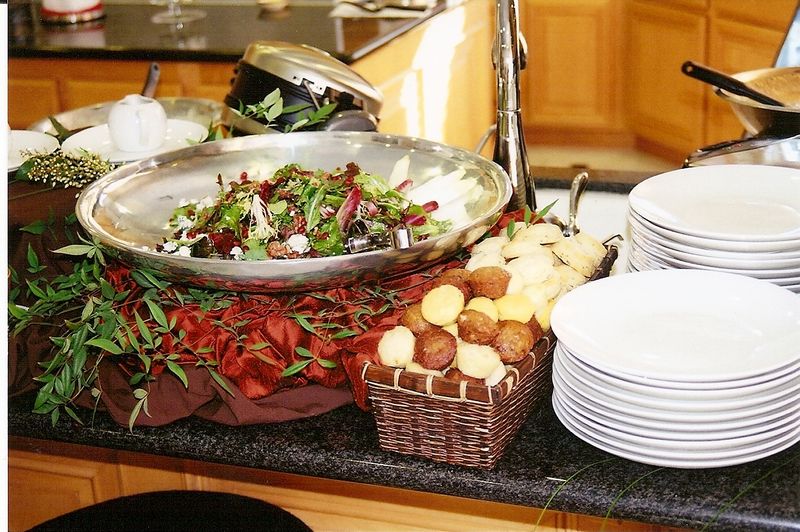 For several years now, I've been privileged to cater a post-Thanksgiving brunch for one of my clients on the Saturday morning after Thanksgiving. It's always a great time. BTW, anyone who knows me knows that I love brunch, and recommend it as a great inexpensive, yet casually elegant way to entertain. A Post-Thanksgiving brunch is such a great way to kick back with friends, and watch all those college football games, after the big T-day holiday. 
We set up an omelette bar with all the fixings, waffles, usually a salad with a sprinkling of that great seasonal item- pomegranate seeds, lots of yummy desserts, and free-flowing champagne. One of my favorite items is always  on the menu- cheese blintzes. Yep, all those years in New York City- this LA to L.A. gal developed a taste for quintessential dairy deli food.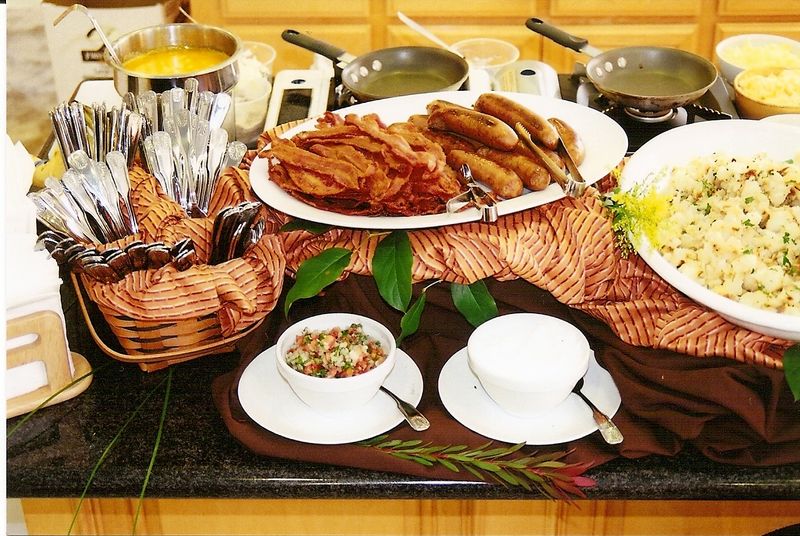 I serve them with a great Chunky Apple Compote (which started its life in my repertoire as an apple tart filling- so much better then bottled applesauce), and blueberries (about a pint) roasted briefly in the oven with a sprinkling of cinnamon and @ a cup of maple syrup poured over them, just until the berries begin to burst- oh, and of course, sour cream!

Gisele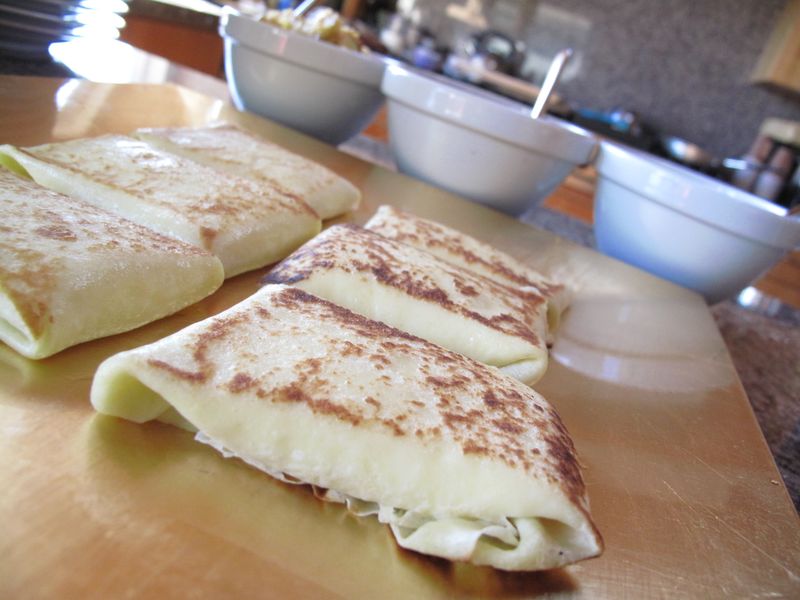 Thanks to Patti at Worth the Whisk for the blintz photo