Cuba Revisited: Day 1 – The Rolling Stones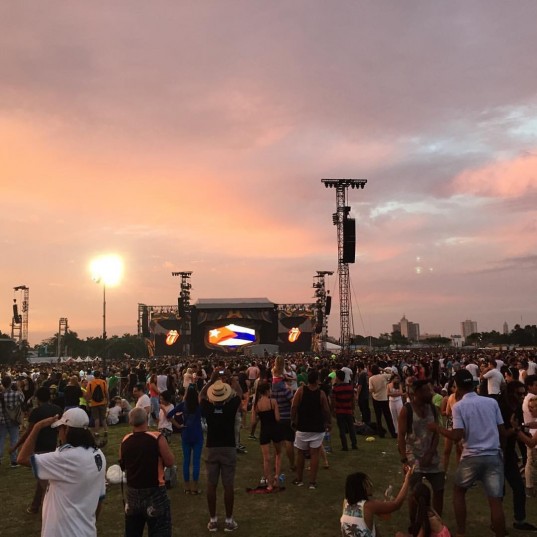 We are stretched out on a grassy field listening to the music of my teen years – Steppenwolf, The Doors, Cream and mostly The Rolling Stones, who we've come to see perform later this evening. There are large screens streaming video of past concerts and footage of interviews with the Stones.
Longtime fans ( I was sitting next to and eavesdropping on a couple of middle aged guys in the waiting area at the Cancun airport discussing "the show" as we waited to board our flight to Havana, and later, groups of younger guys in Rolling Stones t-shirts begin to filter in – Stones "Dead Heads" I've labeled them) have come from all over, and newer, younger Cuban fans are gathering, too.
"The Cuban people have never seen anything like this," Justin says in our cab ride over.
Several of my cousins and I have come to  visit Justin, who is studying as an exchange student here at the University of Havana. We've just finished having cocktails and a fabulous lunch of ceviche, and grilled fish and langoustine accompanied by all sorts of interesting fruits and vegetables – ripe plantains, pineapple, okra, acorn squash, radishes, corn medallions, ripe jalapeños –  also given the grill treatment, at one of the newer paladares in town.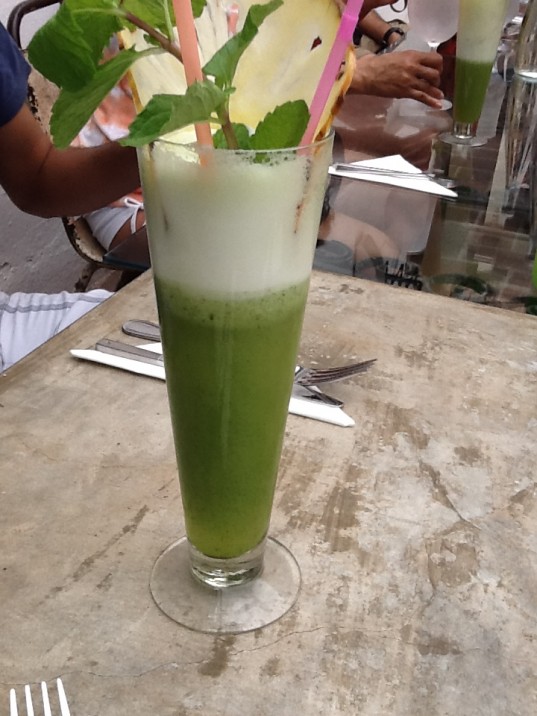 It's the second historic event in Havana this week. The city is crawling with tourists. "It's like the Berlin Wall coming down" one of the middle aged "Stones-heads" at the Cancun airport gushed to me. Yes, except so much closer to home – right in our backyard.
And yes, the Cuban people are in love with President Obama, in spite of Fidel's criticism. "Fidel es loco, loco" my hostess excitedly exclaims to me. They are starved for more of the outside world to open up to them, for more goods and services to be available to them.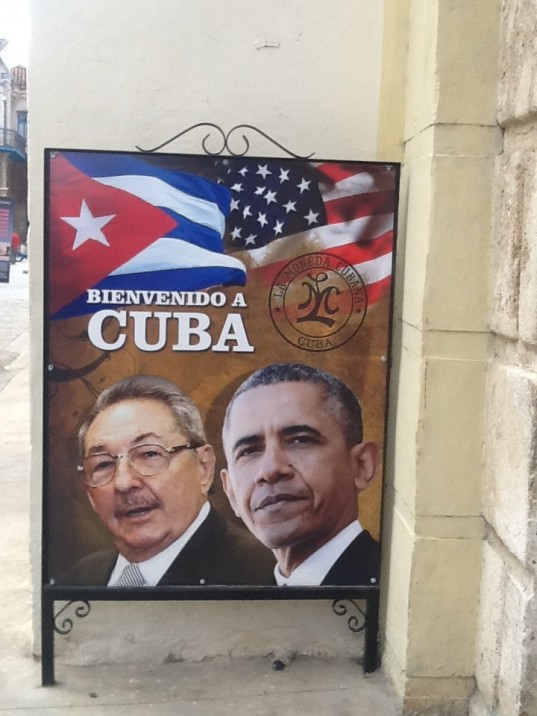 After a few hours of hanging out, waiting and speculating as to whether they would start on time, whether a Cuban band would open for them (as the guys in the airport guessed) at 8:30 P.M. , sharp, the lights went up and there they were – Mick and Keith in all their brightly colored sparkling glory – front and center with the others behind them. An electric thrill went through me at the first strains of Jumpin' Jack Flash. "Hola, hente de Cuba", Mick called out in an almost shy and humble manner after a couple more songs.
"Who would ever have believed  I'd be at a Rolling Stones concert in  Cuba",  my cousin, Adele, asked. Indeed!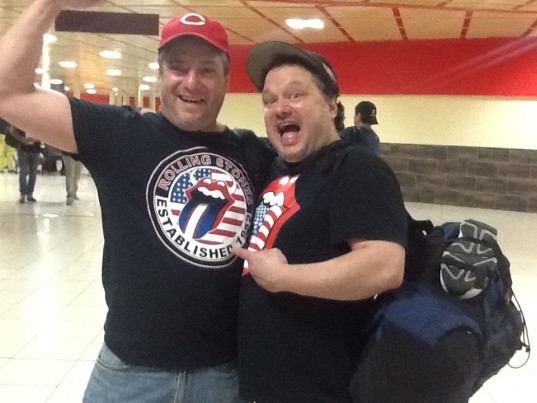 Save