Goodbye 2013 – Hello 2014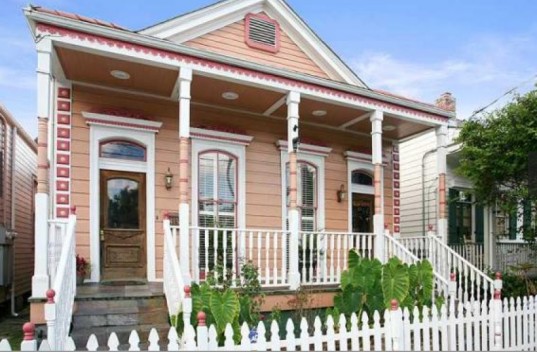 2013 brought return visits to my friends at Jordan Winery, for a stay in their gorgeous guest house, and a tour of their estate followed by their harvest lunch. Thanks to Lisa Mattson, Communications Director at Jordan for the invite. Lisa, btw, had a big year, with the release of her roman à clef novel, The Exes in My Ipod. Go check it out.
I also returned to Sonoma County for the lovely Heirloom Tomato Festival at Kendall Jackson in the fall (I'll be sharing more about that later this year) – and thanks to Galen McCorkle, Communications Manager at Jackson Family Wines, for making that happen.
The biggest trip of the year was to Havana, Cuba, which was the fulfillment of a long time dream of mine. I so enjoyed my trip to this beautiful country (and my stay at the gorgeous Hotel Naçional de Cuba, built in 1930 and visited by many celebrities over the years), whose history is so closely aligned with New Orleans. I wrote several blog posts about my Cuba trip, which I hope you will take a look at.
And then there was a trip to Tampa, Florida, just a month after returning from Cuba, to appear on Daytime TV, where I showcased one of my favorite recipes – Bread Pudding with Sautéed Pears.
By far, though, the biggest event of the year has to do with a little side trip I took on my way back home from Tampa. Okay, I had been doing some online house browsing in places other than Los Angeles for a while now. Shortly before I left for my Cuba trip, I spotted a gorgeous 130+ year old Victorian in New Orleans. The house had been lovingly renovated – marble bathroom sinks, a working clawfoot tub, completely restored hard wood flooring throughout, and a new kitchen. The owners had even added on a deck out back for the California girl in me.  It wasn't, I thought, exactly what I had imagined for myself at the time, but I was entranced. When I returned from Cuba, I thought for sure the house would have been snatched up already, but amazingly, the price had dropped by over 10%. What's the matter with it, I remember thinking. When I posed that question to my real estate agent, she said "nothing, it's waiting for you."
And I guess it was, as when the scout I sent out to look at it reported back that it really was quite nice, indeed. So I cashed in the return portion of my trip home from Tampa, bought a ticket to New Orleans, and stopped in to look at the house. I was just as enchanted by the neighborhood, as I was by the house. Algiers Point is a lovely, historically designated neighborhood in New Orleans – one I had never been in, but am happy to say, will be calling home as of next year. It seemed almost like "Mayberry", to me, with quiet tree lined streets, corner parks and coffee shops (being that this is New Orleans, one of the coffee shops even had live music playing on the Saturday morning we dropped in). It's an artsy neighborhood, home to writers and film people, and my realtor and I dropped in on a local chef who was teaching a Saturday morning cooking class in his home just a couple of blocks away.
"Coffee shops, you love coffee shops – and film people, chefs – those are signs", my brother, Ric said when I told him, "pay attention."  The house even happens to be located on Pacific Avenue, for this LA2LA Chef. Oh, and if I need more excitement than "Mayberry" can give, it's only a 15 minute ferry ride to the Central Business District and French Quarter. So, I will be moving gradually over the next 6 months, when hopefully by next summer, that other LA will become my primary residence.
I have a little trepidation about it all – "You're going home," Ric said, when I told him that. Home – what a concept!  I mean just exactly what is "home", anyway? And isn't that something Thomas Wolfe said you can't do – go home, again? Well, the next year will tell. So stay with me as I travel through my journey. The first installment of the move will begin in just a few weeks, so keep checking in.
Oh, and wishing you the best for all the exciting challenges awaiting you in this new year, too.