California Avocados-and a Recipe for Avocado Hummus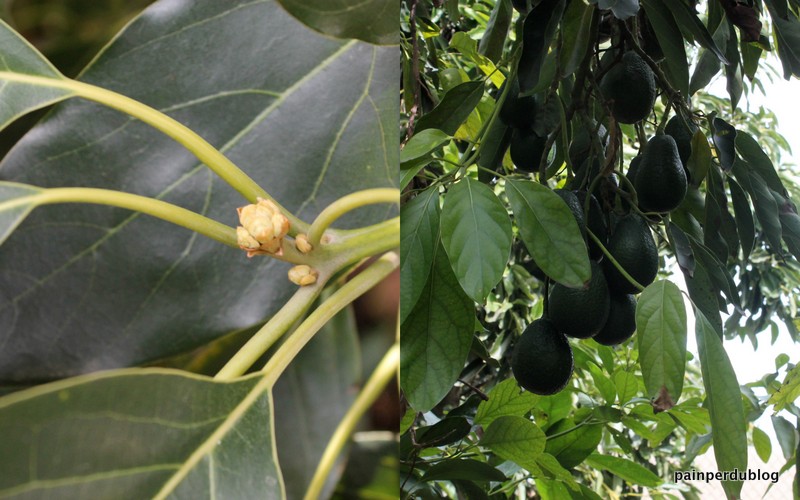 There aren't many things I like better than avocados. It's safe to say they are a constant staple item in my house. And I especially love California avocados. Some of you may know that I got a big lesson in the superiority of California avocados during the years I lived in New York. East Coast avocados, grown in Florida and Puerto Rico, are just not the same. In fact, nowadays, 80 percent of all avocados consumed worldwide are the Haas variety- a variety developed right here in So Cal, and which accounts for 95 percent of the total California crop volume.
Luckily for me, the California Avocado Commision invited me, along with several other food bloggers, to a tour of a working avocado farm, followed by a factory packing tour a few weeks back, to welcome the opening of the California avocado season.
We were treated to a lovely brunch on the patio of the home of longtime avocado farmers, Dan and Susan Pinkerton. The menu featured – what else, avocados- in many forms, from ceviche to dessert. Here are a couple of pics of the lovely valley their farm overlooks.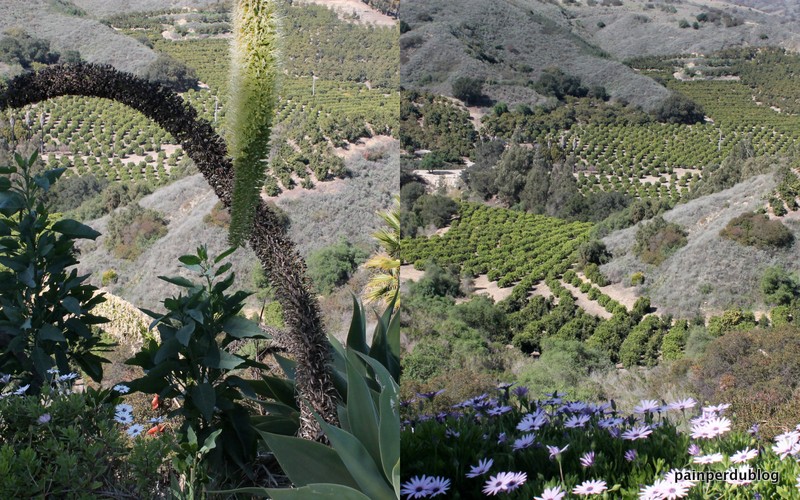 Then we were off to a grove, where I developed a new appreciation for those who pick my avocados. While we neophytes were able to pick a few, it took some doing on our parts.
And then to the factory- again, much gratitude to those who work sorting and packing avocados so that I can easily pick them up at my local grocers.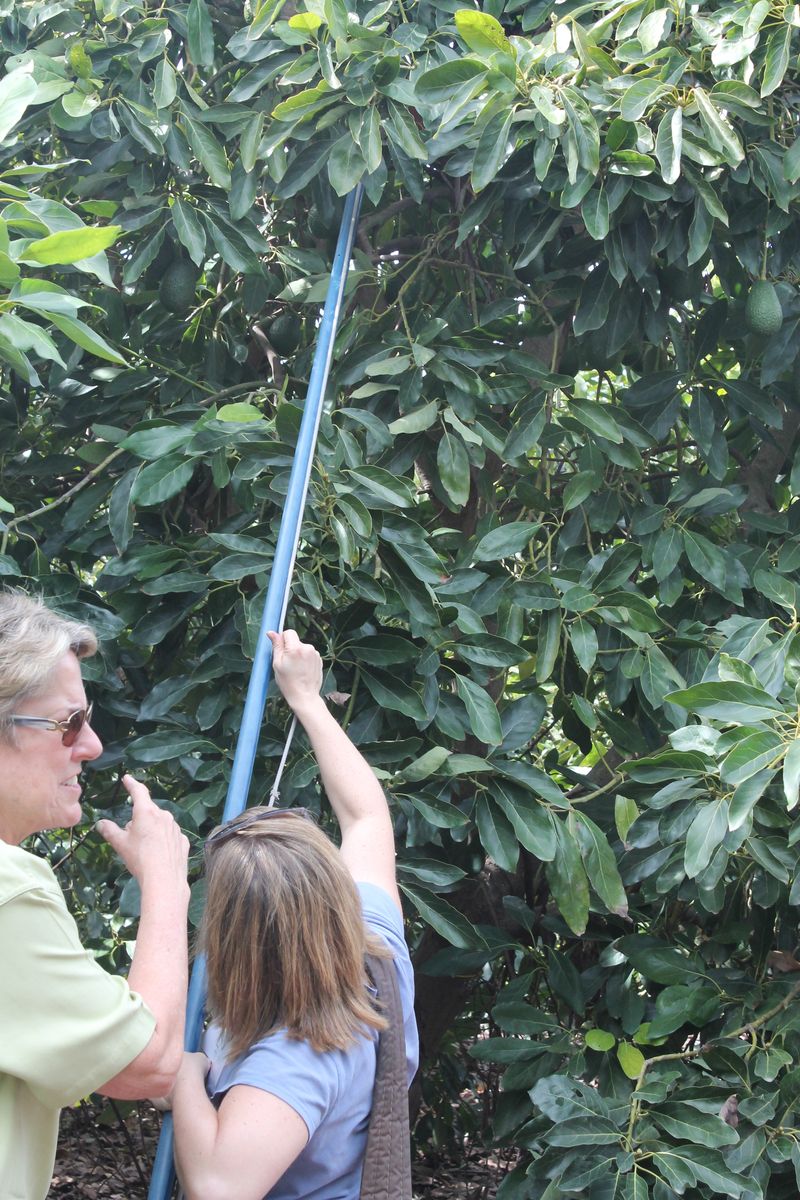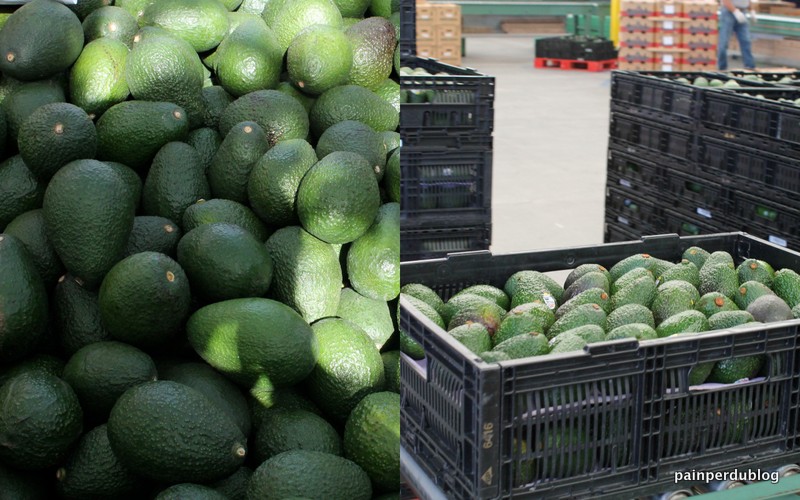 And if you know that I truly favor California avocados, you probably know that there's many a night, when I just cozy up to a big bowl of guacamole and chips for dinner. But every once in a while, one has to try something different, right? And it happens that in the last year, I've become acquainted with the Avocado Hummus at a wonderful local Eastern Mediterranean restaurant, Momed. In toodling around the Internet, I noticed that almost all of the recipes I saw for Avocado Hummus, contained garbanzo beans. Not so at Momed– they use only avocado, tahini, lemon juice and seasonings in theirs. And theirs is mighty tasty, so in my first try at making it at home, I decided to stick with what works for them. Hope you'll enjoy it as much as I do.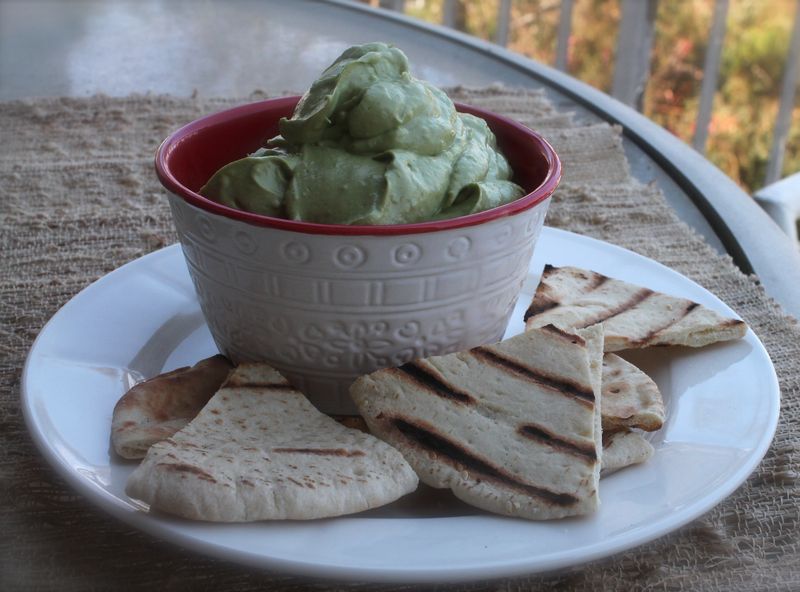 Avocado Hummus
Avocado Hummus
4-5 large avocados

1/2 cup sesame tahini

Juice of @ 2 large lemons

3 (more or to taste) large garlic cloves, minced and mashed to a paste with coarse salt
Put all the ingredients into the bowl of a food processor and blend until smooth. Correct the seasoning with more lemon juice or salt, if desired, or if you happen to have the "gook" from a jar of preserved lemons, a touch of that stirred in will give an extra nice kick to the hummus. Serve with toasted pita chips.
Yield: @ 2 1/2 cups