Mardi Gras, Mom and a Love of Beauty
Harry Shearer, a couple of weekends ago, began his weekly radio show, Le Show, (with the smell of melted Mardi Gras beads emanating from the cubicle next to him, he tells us, as a member of his crew was beading purses), by saying, "It's Carnival season in New Orleans. I was reminded last night, at the first parades, of the thing that always amazes me about this thing… so many hundreds and probably thousands of hours, days and weeks, spent by thousands of people, working on stuff- beading purses, glittering shoes, creating costumes, building floats- not to make Minute Maid look good on national television, you know, but just to create beauty, satire and raunchy fun for themselves, their neighbors, the rest of the city, and whoever else wants to come by."
In New Orleans, the Carnival season has been going on for several weeks now, culminating on Mardi Gras Day, a week from today.  It is so all consuming that the whole city, and much of the Gulf Coast, for that matter, will be shut down on Lundi and Mardi Gras. There will have been a steady calendar of the largest of the parades and balls for several day before then.
It is also the anniversary of my mother's birthday tomorrow, so of course, she is on my mind. My mother, in spite of being a wife, mother and full time elementary school teacher, always made time to hand make Mardi Gras costumes for my brothers and me. Later when we moved to Los Angeles, where Mardi Gras wasn't a city wide celebration, she made Halloween costumes for us, even until I was well into my teens. And when her children  were grown and out of the house, her Creole community in Los Angeles began throwing their own Mardi Gras balls. She and my father, of course, worked diligently on creating costumes they would wear to them.
I am so grateful to have grown up in and been nurtured by a community that loved ritual and tradition, and that celebrated beauty and sensuousness just for the pure joy of it. And in a culture that took days to prepare a special meal, and hours to enjoy it. I am grateful that because of that culture, I live and work today with an understanding that food should be prepared with great care, presented beautifully, and served lovingly. And that food is not porn, preparing it is not a competitive sport, but rather nurturance (not only of the body, but of the soul), tradition, ritual and joy.
Here are a few of the costumes Mom made over the years: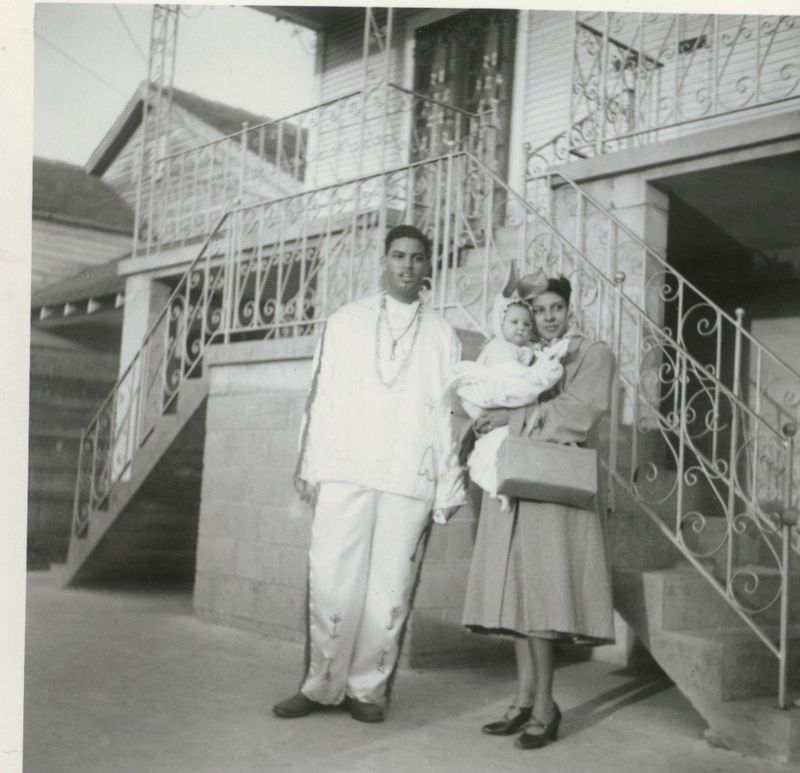 My first Mardi Gras at only 6 months old. I was a bunny rabbit. Mom said every baby was a bunny rabbit for their first Mardi Gras. If you look closely, you can see my bunny ears.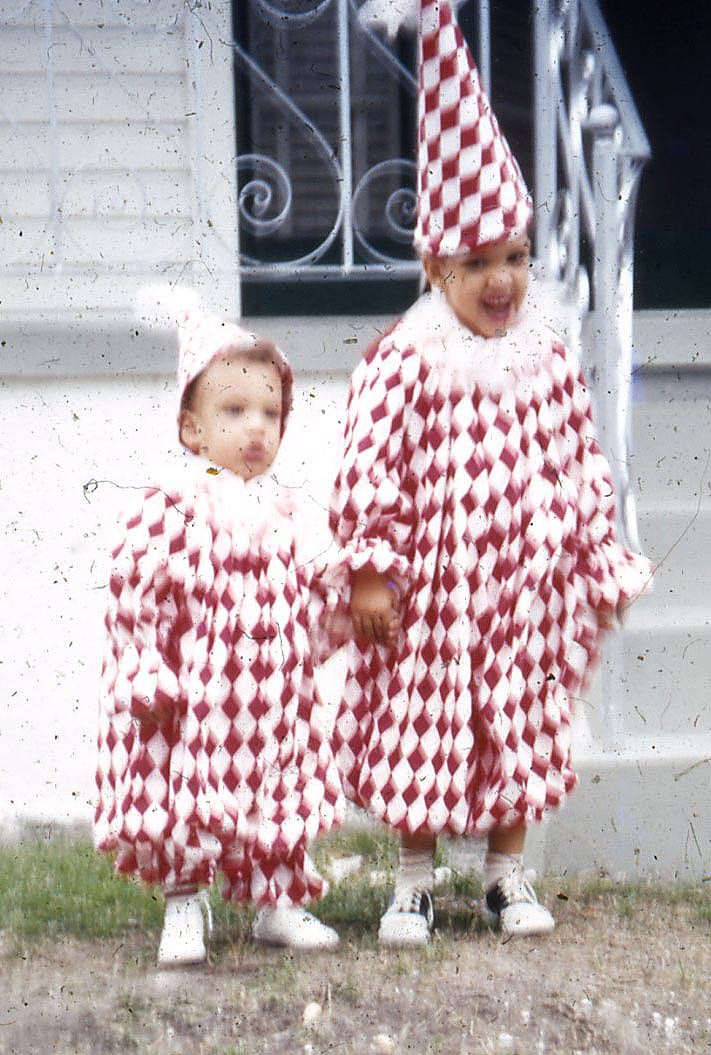 A couple of years later, my brother, Al, had come along. Here we are as clowns-archetypal New Orleans figures. And thanks to Facebook friend and scholar of all things Creole and Cajun, Christophe Landry for pointing out that our clown hats are les capuchons, traditional and ceremonial Carnival season hats.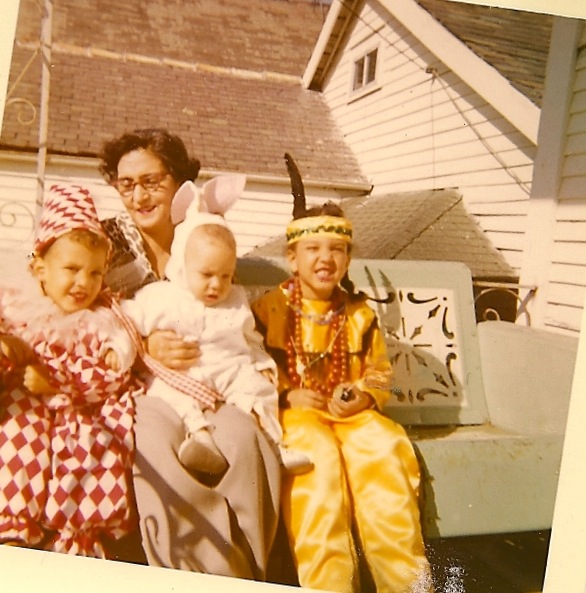 Another couple of years down the line and my brother, Ric, seated on my grandmother, Mama Dear's lap, had come along. See- his first Mardi Gras he was the bunny, Al had grown into my clown costume, and I was an Indian- another New Orleans archetypal figure.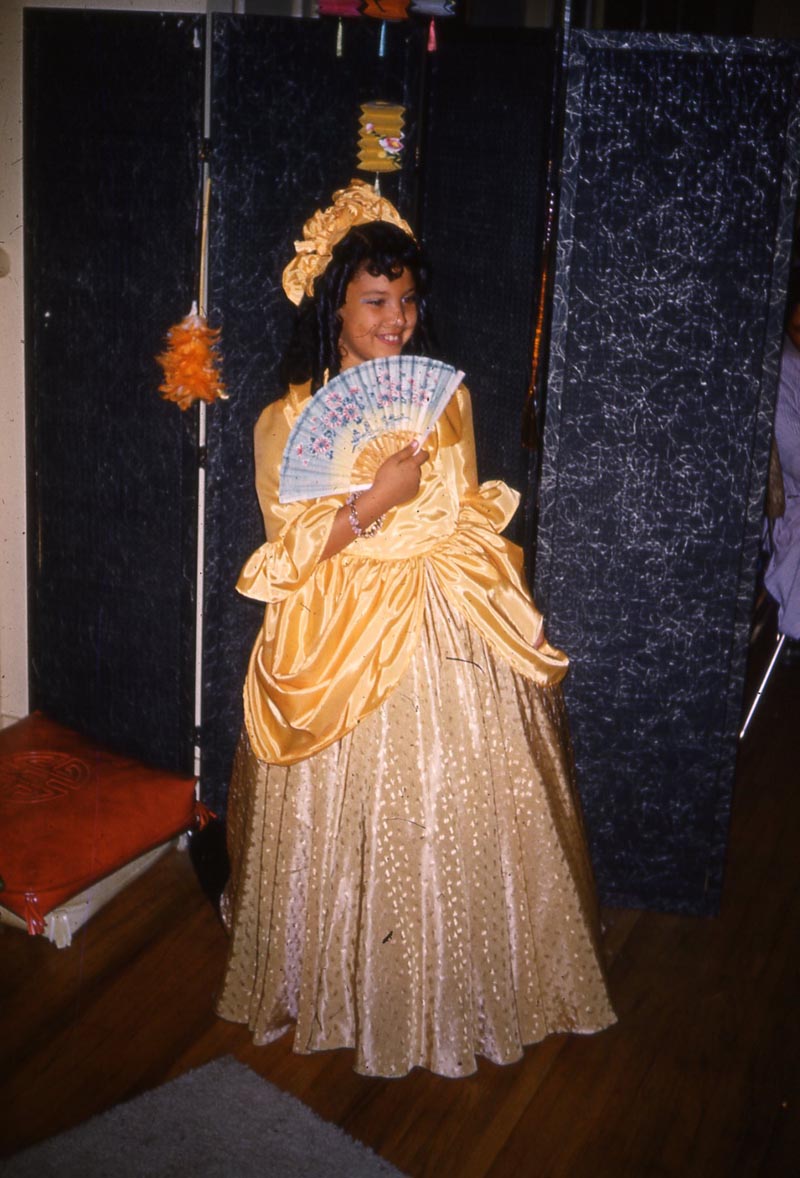 So much work went into this one- a proper young lady dressed for a ball.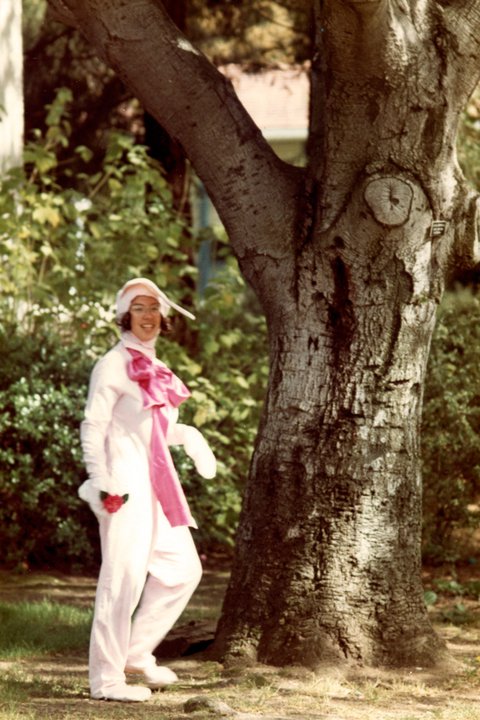 Mom even made me a grown up bunny rabbit costume many years after that first Mardi Gras.