Salads for a Holiday Dinner Part 2- Mixed Greens with Asian Pear, Spiced Pecans, Pomegranate and Blue Cheese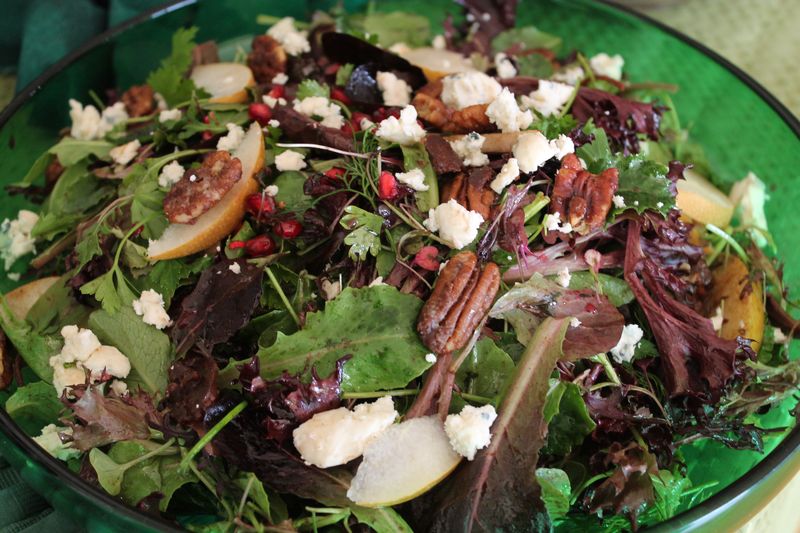 In Part 1 of this series, I said that I offered two salads at my family's Christmas dinner this year- one a preset Roasted Beet and Burratta Salad and one on the buffet. BTW, it's often the case at buffet parties I cater that there will be two or more salads offered. I guess we Southern Californians are just salad eaters. 
The second salad I served, this Mixed Baby Greens with Asian Pear, Pomegranate Seeds, Spiced Pecans and Blue Cheese, is one that became a favorite for me during last year's holiday sesaon. We served a couple of variations of it again and again. I have been captivated by pomegranate seeds in salads for quite a while now, but became captivated by Asian pears about a year ago. Blue cheese has always been a favorite of mine, and then when my sous chef, Rob Lawrence, began making killer spiced pecans- well, a star was born.
I use Maggie's Farm's delicious Stellar Mix (available at the Santa Monica farmers' markets) for this salad. The mix contains an abundance of all sorts of herbs and flower petals, which I find especially festive for the holidays.