Cranberry Pear Chutney- Just in Time for Thanksgiving!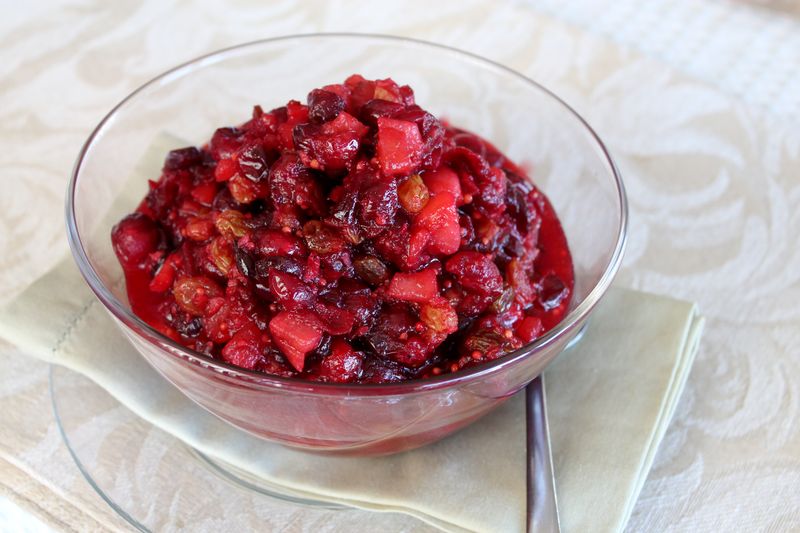 Cranberry Pear Chutney
This recipe is so good, that one of my regular Thanksgiving clients asked if I could please send her more of it this year. 
It started out as a recipe in Gourmet Magazine, underwent some changes in the kitchen of a catering company I worked for in New York City for several years, and then went through more changes as I worked from memory to restore it after starting my own catering business in L.A.
I hope you'll enjoy it as much as my clients do.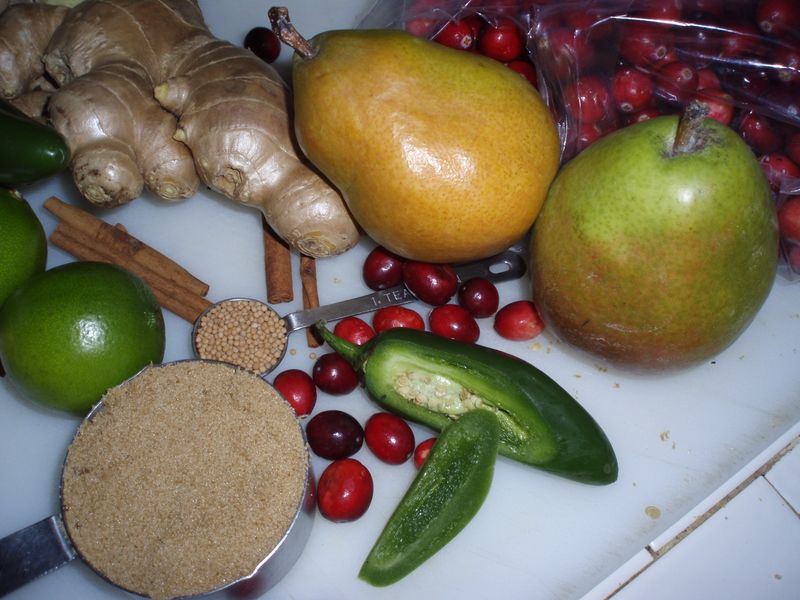 CRANBERRY AND PEAR CHUTNEY
12 ounces cranberries, picked over

1/2 cup firmly packed dark brown sugar

1/2 cup raisins

2 pears, peeled and chopped

1/4 cup minced peeled fresh ginger

1 jalapeno chile, minced 

2 tablespoons cider vinegar

Juice and grated zest of one large lime

2 cinnamon sticks

1 teaspoon mustard seeds

1/8 teaspoon salt
In a heavy saucepan combine all the ingredients in a saucepan and simmer on medium to low heat, stirring gently with a wooden spoon occasionally, for about 15- 20 minutes, or until the berries have burst. The chutney keeps, covered and chilled, for several weeks. Serve the chutney at room temperature.
Yield: @3 cups