Cranberry Pear Chutney- Just in Time for Thanksgiving!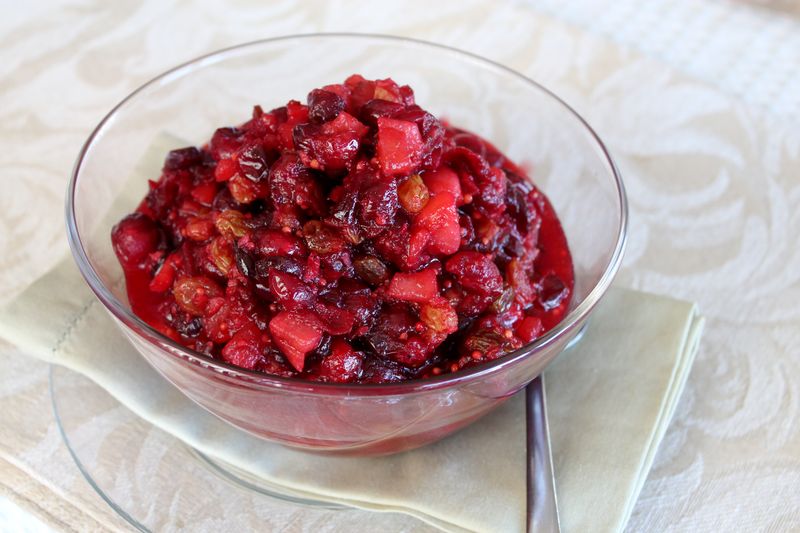 Cranberry Pear Chutney
This recipe is so good, that one of my regular Thanksgiving clients asked if I could please send her more of it this year. 
It started out as a recipe in Gourmet Magazine, underwent some changes in the kitchen of a catering company I worked for in New York City for several years, and then went through more changes as I worked from memory to restore it after starting my own catering business in L.A.
I hope you'll enjoy it as much as my clients do. Click through to the following page for the recipe…