Lunching at Angele, Shopping at Rancho Gordo and Recipe for Pasta e Fagioli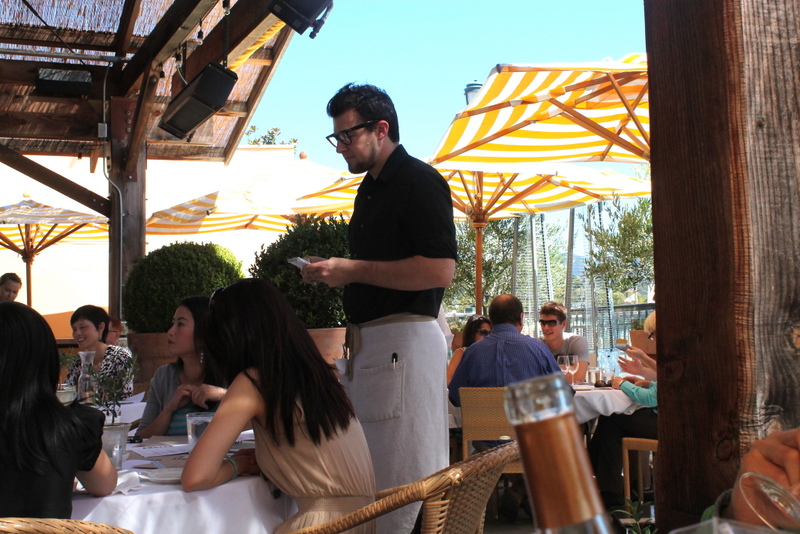 After our visit to Erickson Ranch Saturday morning, we met up with our friends, Betty and Donny, and headed to Napa where I had selected Angèle Restaurant as our lunch destination. The restaurant, in the heart of dowtown Napa, is situated on the bank of the Napa River in an old chandlery (yes, I had to look up that word, too. Chandlery – the warehouse or store of a chandler. Chandler – a dealer in supplies for ships and boats). Whatever it's called, we basked in the perfect weather, sitting under canvas umbrellas on the riverside patio.
I was completely charmed by touches lke the bonsai sized olive tree centerpieces, and the plastic bag "ice bucket", chilling a fabulous local Rosé – Sinskey Vin Gris of Pinot Noir. And we heartily enjoyed our lunches- Donny had a Niçoise salad, Ric had an Heirloom Tomato Tartine with Tapenade, and Betty and I shared a small plate of Pork Belly over Beluga Lentils, and an entrée of Salmon with Olive Jus over truly yummy "crushed" potatoes with lemon and dill- yet another example of how sides can really make the dish.
We wandered through the adjacent Hatt Building formerly the Hay Barn for brief window shopping, and a visit to a little bake shop, called Sweetie Pies, where we bought an individual Marjolaine. I wish I could show you a picture of it, but I dug in for a bite of dense, chocolately decadence way before I could pull out the camera. And then it was off on the food lovers' afternoon Betty had planned for us. Our first stop – Rancho Gordo for heirloom beans.
The store is completely unassuming and bare bones, sharing the block in a working class area of Napa with a second hand store. Inside, however, it offered a profusion of dried beans – rows of hard to find beans, beans I've heard of but never seen anywhere, beans I've never heard of – more than you can imagine. A few other products are offered, as well- like tortillas and spicy salsas, but Ric and I went straight for the legumes- Scarlet Runners, Flageolet, Cranberry Beans, Limas and speckled Christmas Limas, Black Calypsos, Yellow Eyes- well, you get the idea. I'm sure I'll be trying bean recipes for months to come, but for now, I offer you my Pasta e Fagioli- Pasta and Beans.
I often made a quick version of this dish with canned cannellni beans for dinner when I lived in New York. And okay- I don't have an Italian grandmother, so this may not be quite authentic, but it's definitely tasty nonetheless. Continue scrolling down, enjoy the pics and then on to the next page for the recipe…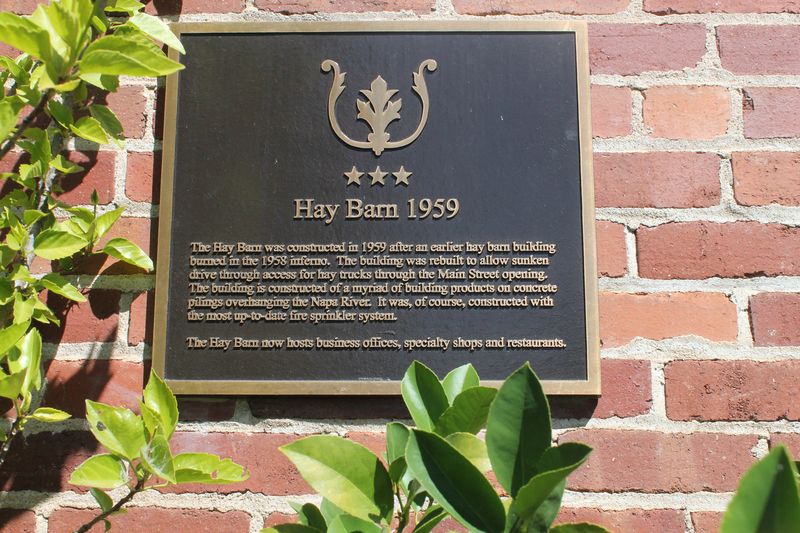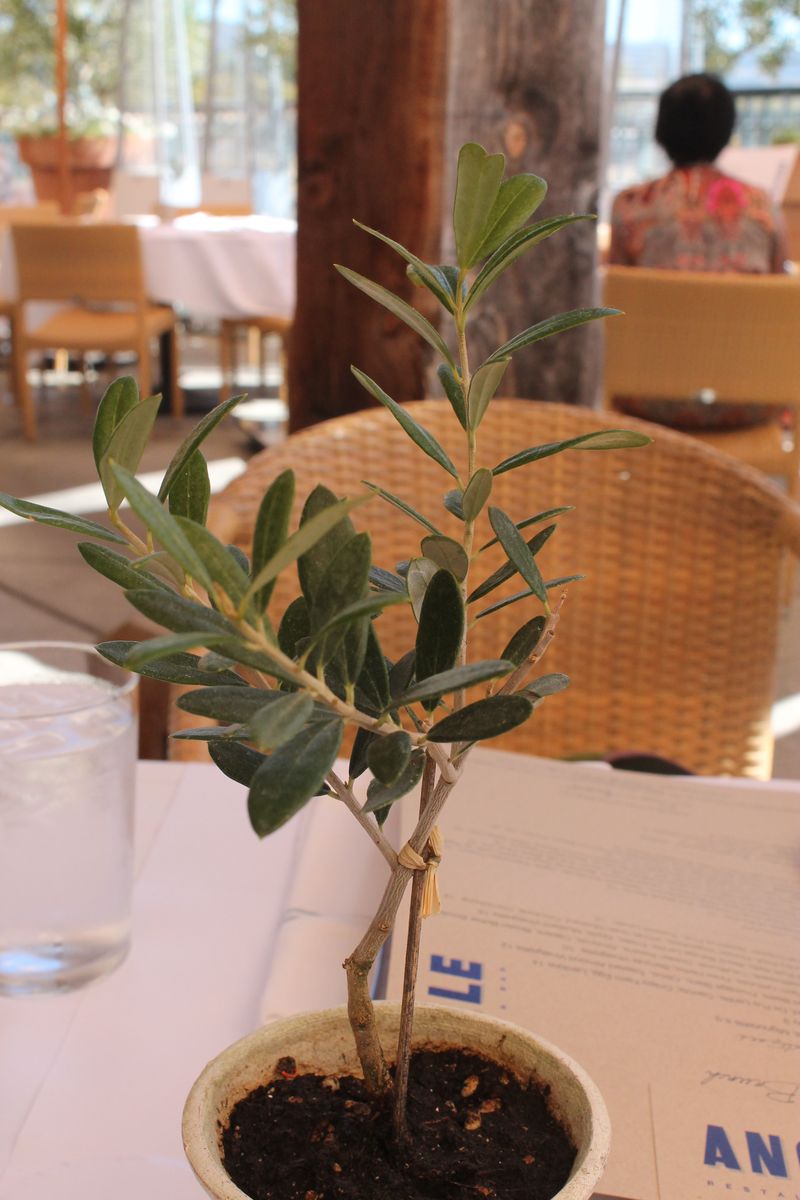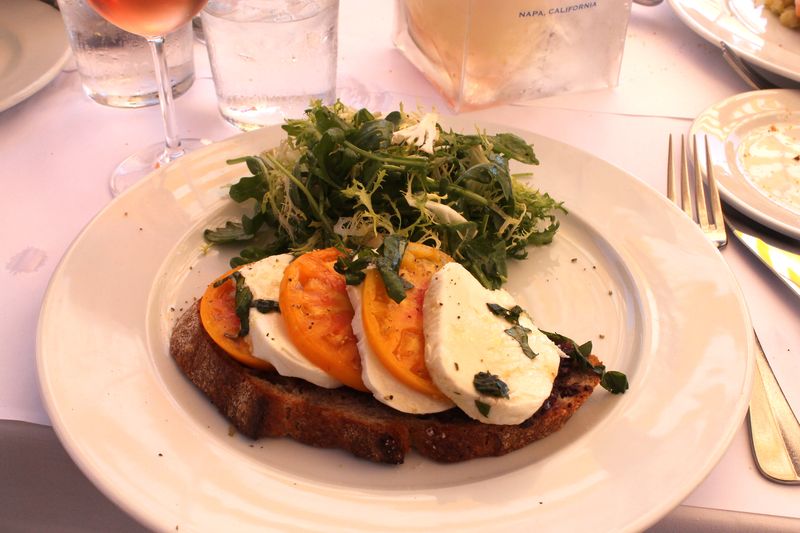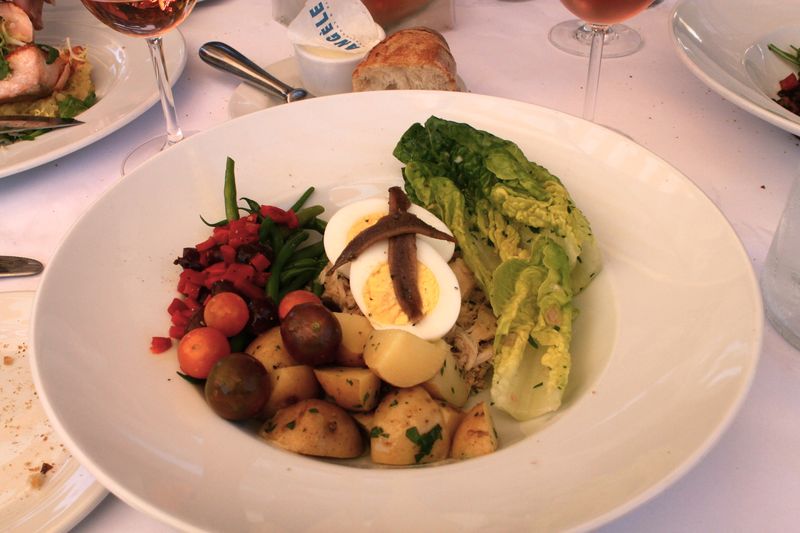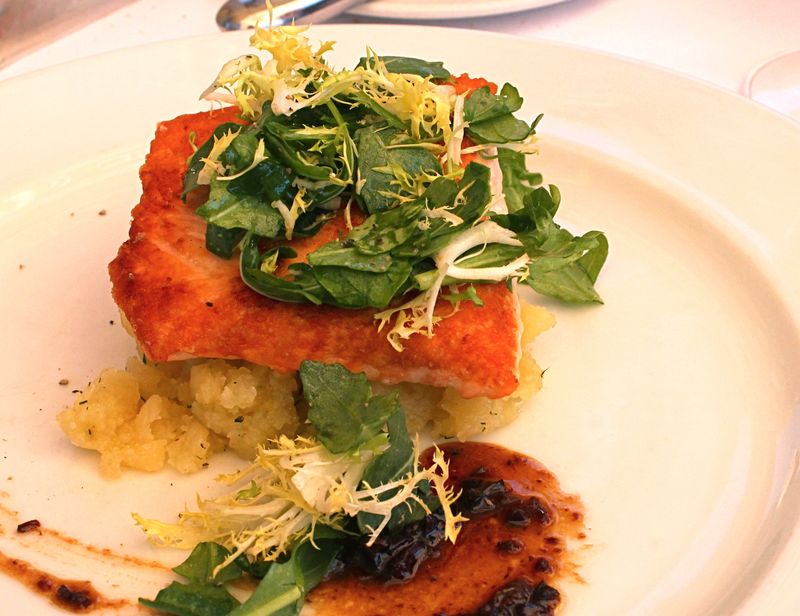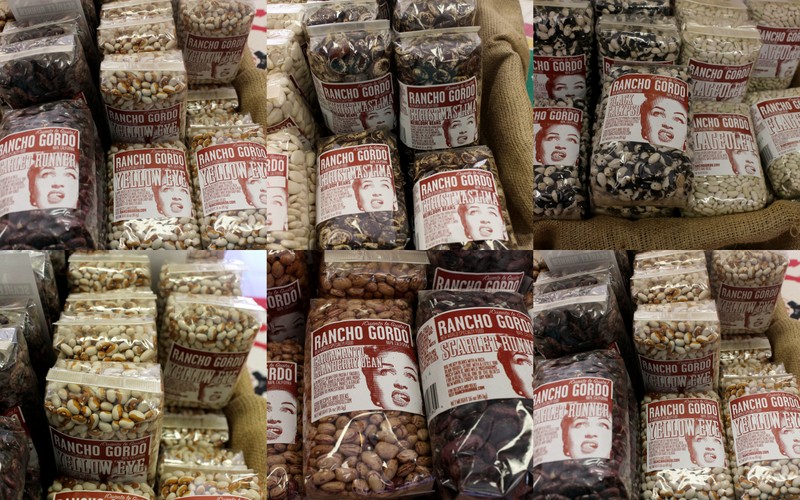 Heirloom Beans at Rancho Gordo