Arriving Just in Time for the New Orleans Wine and Food Experience
I arrived in New Orleans last night. I'm here to attend the New Orleans Food and Wine Experience. Trying to get back on good footing after Hotwire.ocm completely screwed up my car rental reservation. I spent an hour or so on the phone with their customer service last evening, but in spite of her help and profuse apologies, they seemed unable to get me a car- a glitch in the computer system she said. Oh well… 
So I made a reservation this morning at Budget- let's hope they get it right and will be going to pick up my car in an hour.
But back to the Wine and Food Experience (NOWFE). It's their 20th anniversary. I know some of you may not have heard of it- I regret to say I had not really been aware of it either until tipped off by my online friend and editor at OKRA (the online publication of the Southern Food and Beverage Museum-I'm going to visit there this afternoon), Stephanie Carter, who suggested I request a media access pass. Thank you so much, Stephanie, and thanks to NOWFE for granting me a media pass. Here are some of the great events I have to look forward to in the next few days.
Tomorrow evening Things kick off with a little reception at the Monteleone Hotel before we head off to the Royal Street Stroll. Rue Royale in the French Quarter will be open to foot traffic only so that participants can stroll the antique shops there, enjoy  live music, watching the Krewe of Cork parade all while sipping wines and enjoying tastes from some of the city's finest restaurants, like Antoine's (my cousin, Raoul tells me this is one of the oldest eateries in the country). The Bombay Club, Drago's and The Pelican Club.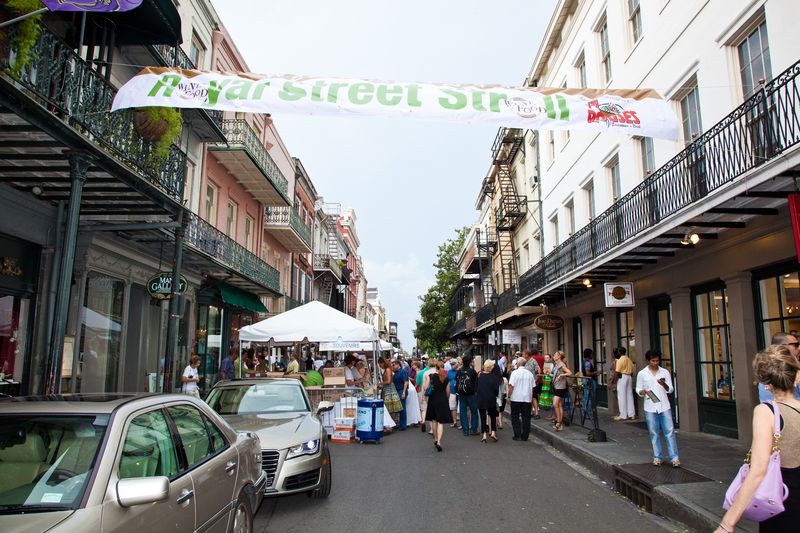 Royal Street Stroll
Friday afternoon I head off to a seminar on Rosé wines (you all know how I feel about them) at the Marriott. And then Friday and Saturday evenings are devoted to the Grand Tastings at the Convention Center-samples of wine from more wineries I can begin to mention here, and offerings from New Orleans' finest chefs.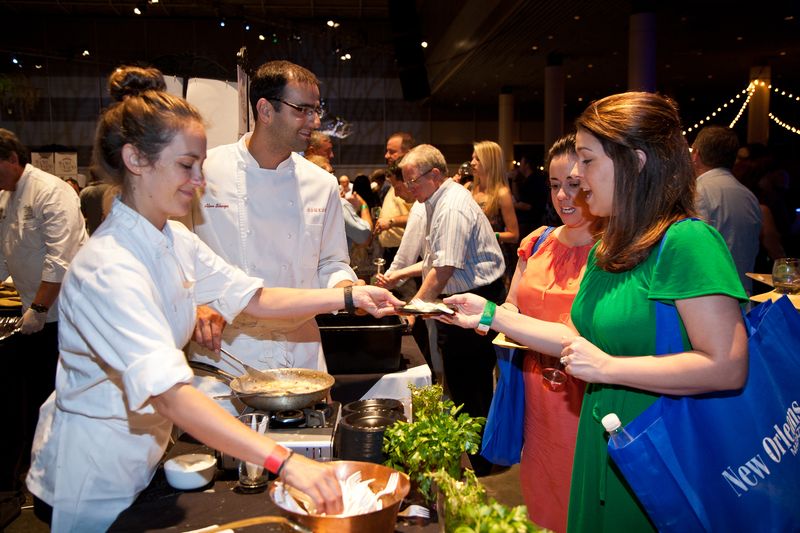 Grand Tasting
Oh, and just for a little bonus, Barefoot Wine invited me to a champagne luncheon at Antoine's Friday afternoon. I'm a lucky girl, right?
You can read more about my time at NOWFE at the following posts: 
Thursday at The New Orleans Wine and Food Experience

The Grand Tasting at New Orleans Wine and Food Experience 2012