Chatting with Ti Adelaide Martin of the Brennan Family-from the Origins of Commander's Palace to Mr.B's Bistro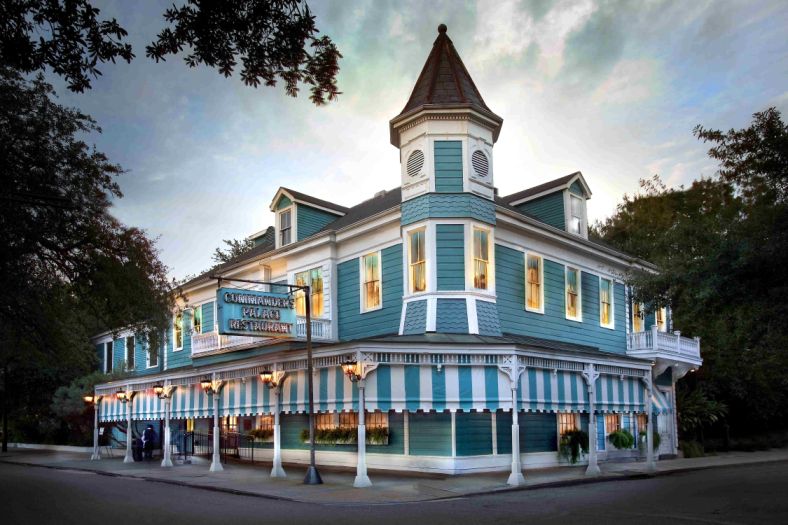 Yesterday was King's Day, the Feast of the Epiphany, and  in New Orleans, the official beginning of the Carnival season. Seems like a good time to start my long awaited series on my time there last summer.
So I begin-with a segment of the wonderful interview I had with Ti Adelaide Martin.  Before we headed to the Hotel Monteleone for the International Food Bloggers Conference NOLA at the end of last August, fellow food blogger (and cookbook author), Nancie McDermott and I, were privileged to sit down and enjoy lunch at Commander's Palace with Ms. Martin, manager (along with her cousin Lally Brennan) of the venerable New Orleans restaurant, and daughter of Ms. Ella Brennan, matriarch of the famed restaurant family.
Ms. Ella, as she's known, has been credited with making New Orleans an eating destination, and has launched the careers of many well known chefs. We touched on all sorts of topics from the history of NOLA restaurants, cocktails, the "crashing" (as Ti Adelaide put it) of Cajun and Creole cuisines, the meaning of hospitality in general, and what makes a great restaurant, in particular.
Today, I'm so happy to share the first post from that interview, in which we talk about the origins of Commander's Palace, their flagship restaurant housed in a 19th century Garden District mansion, straight on to the beginnings of the modern restaurant history of New Orleans. Enjoy! and don't forget to check back peridiocally for more from our talk, and my time in the city.