On my way to New Orleans- on my way home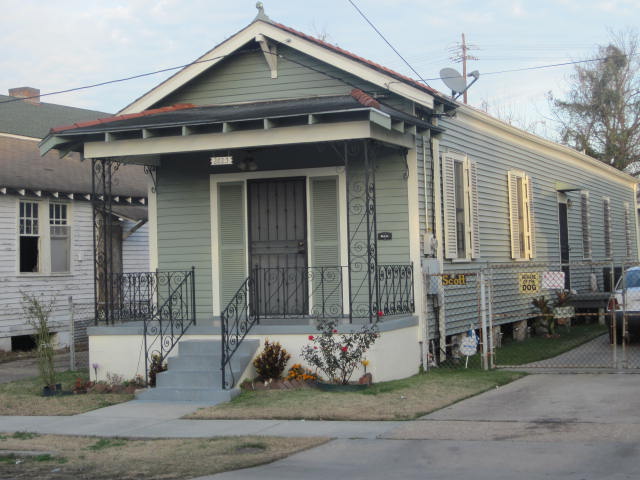 The city of New Orleans is a gift. It's a gift for those who love good food and who love to eat and cook. It's a gift for writers, and for those who love music and good times-a gift for those who love life lived large.
I've witnessed a steady flow of traffic between New Orleans and Los Angeles throughout my lifetime. My father visited about once a year for the rest of his life after he left to start anew with his young family in Los Angeles. 
Even though my maternal cousins and I grew up mostly in Los Angeles, we've continued to visit regularly- for Mardi Gras, Jazz Fest and French Quarter Festival. We even sometimes send our children back to school there. My brother, Al, spent a year of college at Xavier University, my parent's alma mater, and just this week, two of my L.A, cousins traveled to New Orleans to settle their children into colleges (LSU and Dillard) there.
My brothers and I have returned like homing pigeons (perhaps to recall wonderful childhood memories of summers spent visiting as children, or perhaps to reconnect with the spirits of our ancestors, as another New Orleans friend likes to say) to the two houses on St. Anthony Street built by my grandfather in the early 20th century- the first to take his young bride home to, and the second-next door to it, as their family grew.
The houses remained in the family (3 generations have lived in them) until about 10 years ago. My youngest brother, Eric- the only one of us born in Los Angeles- was the last to live in one of them when he decided to make New Orleans his home in the late 1990's.
On my first visit, post- Katrina, it was the first stop Eric and I made (after grabbing a bowl of gumbo and a po'boy in the French Quarter), when I arrived in New Orleans.
Two Decembers ago, my brother, Ricardo, was the latest of us to visit, taking pictures and reporting back to us on their status.
The neighborhood had fallen on hard times well before Katrina, but the flood dealt it a nearly fatal blow. Ric reported back that although someone had cared for and lovingly restored the houses, they stood like 2 floats in an empty sea.
This week, I, too, am, once again, joining the flow of traffic to that steamy city on the bend in the river.
When I learned this spring that the International Food Bloggers Conference was being held in New Orleans, I jumped to find a way to attend. A big thank you to Jarlsberg USA, which has generously sponsored me to attend the. I'll be reporting from the conference, about the food, and on the current state of New Orleans. Please come back and check in as I report on my visit.