A First Birthday Party- and Italian Cream Cake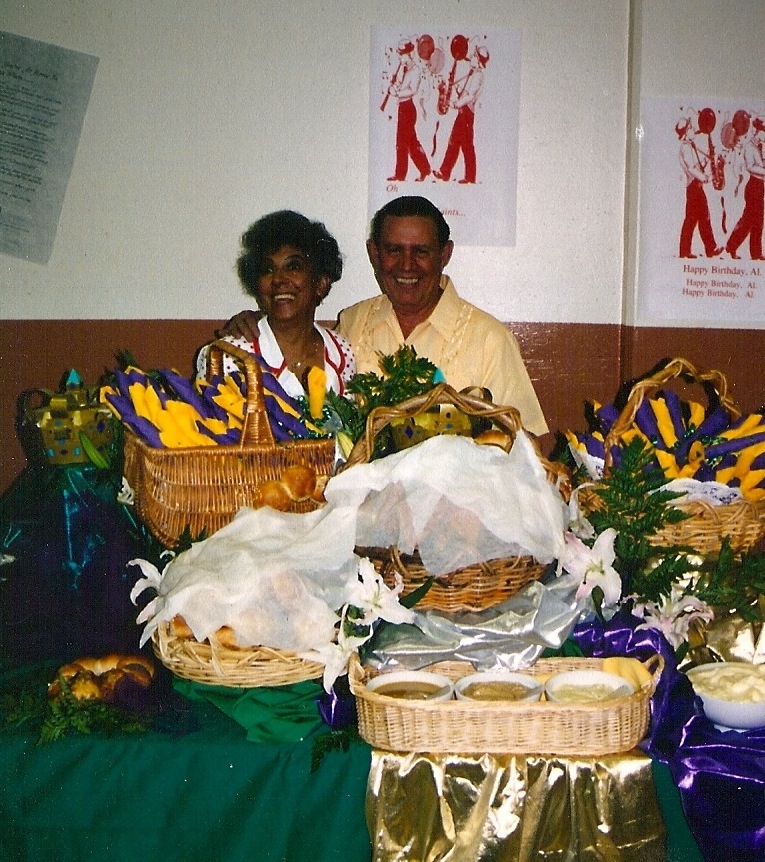 Mom and Dad at his first birthday party
A combination of factors- Father's Day, mentally rummaging through family photos for a guest post at www.SippitySup.com (to appear on July 4th- yay!), and the 52Photos Project– got me reminiscing about my father's birthday party.
In May of 1994, my father celebrated his 70th birthday at a grand party in the church hall of St. Bernadette's Catholic Church in Los Angeles. He had never had a birthday party before, and as the day approached my mother suggested to him throwing a big shindig. He grumbled about spending the money, but Mom says he went away for a few days, thought about it, then came back to her and agreed. It was the first and last birthday party of his life. At that point (although none but his immediate family knew it), he had already been diagnosed with the illness that would take his life.
I flew in from New York, where I was living then, to cook for the crowd. My Uncle Roy and Nanny Marion, my father's brother and sister, and my father's close friend Lloyd Gonzalez flew in from New Orleans to help him celebrate. The last image I have of my father, uncle and aunt together, was of them sitting on the deck of my parents' home, their heads bowed in quiet conversation as they peeled shrimp for jambalaya the day before the party. I quietly called over my brother, Al, touched his arm and pointed to them. We smiled at the scene. Peeling shrimp was the first kitchen task we had learned under my father's tutelage.
The church hall was full of umbrellas, a ubiquitous prop of New Orleans "second line", and the walls and tables were decorated in purple, green and gold and covered with masks and crowns (Dad got to be King for the day), the colors and artifacts of Mardi Gras.
The day was a great success, attended by a couple hundred people. If one has never had a birthday party, there's a lot of catching up to do. We ate jambalaya, roast beef, potato salad, and black bean and corn salad, an amalgam of Louisiana and California cuisine, mirroring our journey.
My father's friend, Benji DeLille, dressed in his parade leader finery, led the "second line" through the hall as we waved our handkerchiefs and bounced our umbrellas up and down to the funky strains of "When the Saints Go Marching In."
Dad, surrounded by his family and friends, spoke with a full heart. He thanked his parents. He thanked his wife and his children. He thanked his God.
A year and a half later, he died early in the morning on New Year's Day.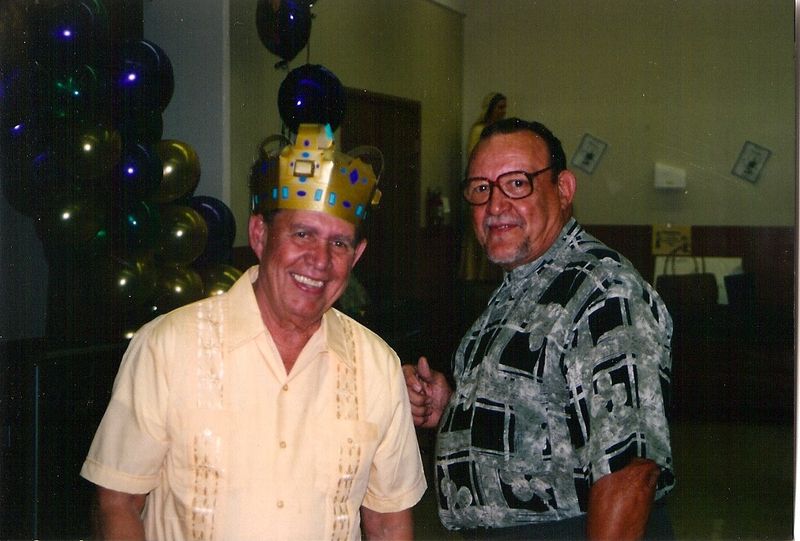 Dad and Uncle Roy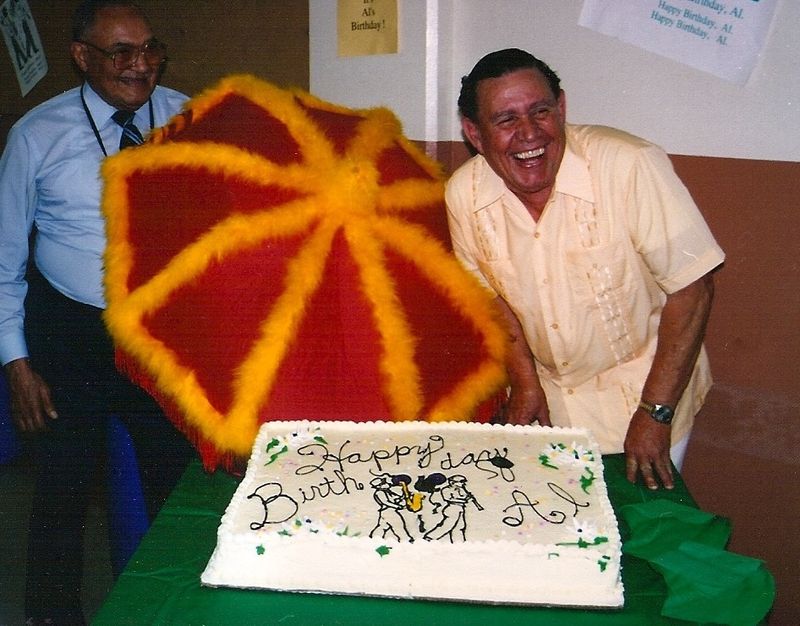 I made this wonderful Italian Cream Cake , a recipe I picked up from a favorite spot in New York, for his birthday cake. I thought it would be perfect for a New Orleans crowd, chocked full of pecans and coconut, and as I suspected, it was a hit. I hope you will enjoy it, too. Recipe follows-