Foodbuzz Fest and Cooking Black Cod
"The fish turned out great and we gobbled it up! More delicate & buttery than the standard rock cod I'm accustomed to….great stuff.
Here is how I prepared it. After cutting the fillet in two, I sprinkled a bit of regular Hawaiian
salt on a platter and placed the cuts skin down and sprinkled a bit on top of each piece, covered and put in fridge for almost two hours. I finely grated fresh ginger – about a teaspoon full and added it to a small bowl along with a tablespoon of unfiltered Sake (what I had on hand) and 1/2 teaspoon shoyu (Japanese soy sauce). I mixed it together and poured equal portions of the sauce on the fillet pieces. Next I dribbled and lightly rubbed in a few drops of sesame oil on each hunk of cod. I think I let the fillet pieces sit for at least 20-25 minutes.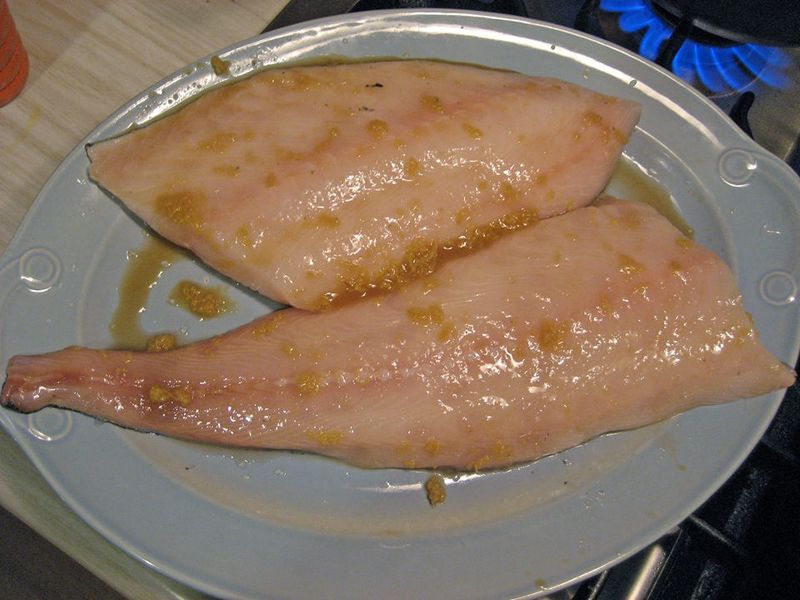 Black Cod Marinating
I pulled out my Circulon fry pan, preheated it high on the larger gas burner, added about a teaspoon of veg. oil and added fillet pieces. On each piece I added some thin bias cut green onions, covered pan with lid and cooked medium to medium low heat until done (when fish begins to nicely separate). I served fish from the fry pan…fed four of us…with some rice pilaf along with broccoli and asparagus with oyster sauce."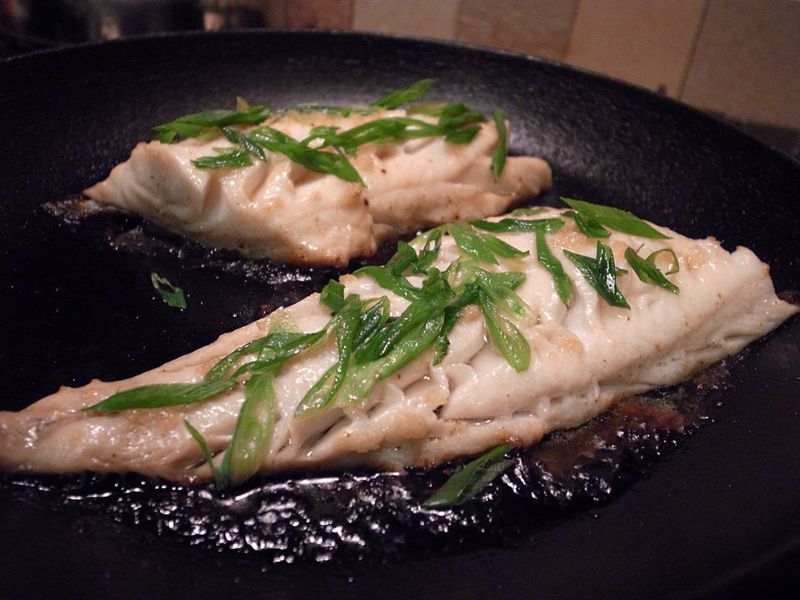 Black Cod in the Pan