An Autumn Wedding Feast to Celebrate Your Marriage
My good friend Ann Keeler Evans, aka The Wedding Priestess often writes about building metaphors into your perfect wedding ceremony. She teaches that objects used as metaphors will remind couples of their vows to and love for each other as they encounter those objects throughout their lives together.  She recently wrote an article suggesting wedding couples include spices in their late autumn wedding ceremony, adding them to bouquets and boutonnieres etc. "Engaging your senses", she writes, "particularly your sense of smell, makes you more likely to remember an event. "
Ahhh… how could I resist dreaming up a specially spiced wedding menu. Autumn happens to be my favorite season after all, and I happen to think it's the perfect metaphor for a wedding. It's the time of the harvest when seeds planted in early spring with the hope that in the future they would bear nurturing fruit, fulfill their promise. It 's also the time when communities have traditionally come together to celebrate that harvest. Now don't those sound like wonderful metaphoric images for an autumn wedding?
And it  just so happens that autumn gives us an abundance of rich colors and flavors to incorporate into a wedding celebration- the vibrant orange of butternut squash, the ruby red of pomegranate seeds, purple figs and grapes, golden corn, and the dappled reds, oranges and yellows of the year's last heirloom tomatoes.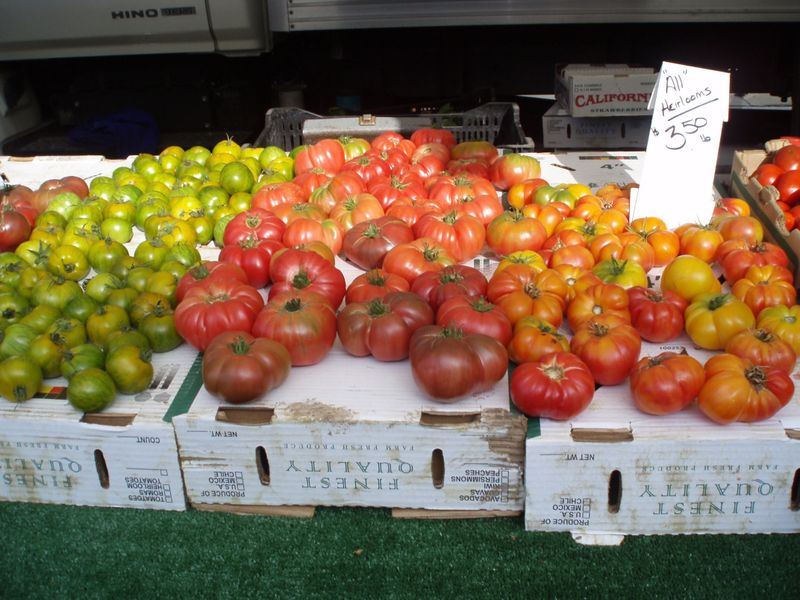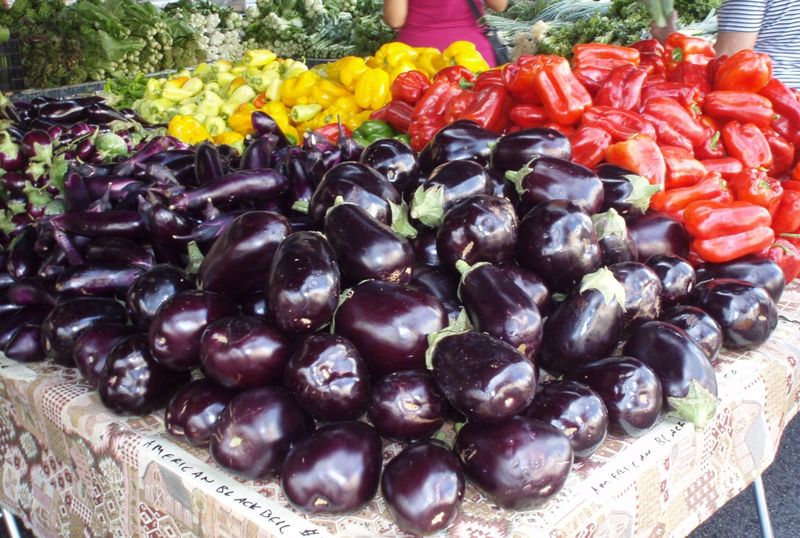 Incorporate those colors into your reception decor- use the the oranges of pumpkins and squash, the golden ochre of harvested wheat, or the aubergine of eggplant for your table coverings. Fill a bowl with the harvest of autumn- both whole and cut halves of pomegranates, baby white pumpkins, seckel pears and lady apples, and garnish it with sprigs of incense cedar and seeded eucalyptus- for centerpieces.
For your meal, start by serving a bruschetta of roasted multi-colored peppers and heirloom  tomatoes with basil and parsley, drizzled with olive oil to whet your guests' appetites. Then move on to a salad garnished with pomegranate seeds, roasted nuts and crumbled blue cheese, or pancetta wrapped and grilled figs on a bed of baby greens with a deep balsamic fig vinaigrette. Serve pork loin or a boned and rolled turkey breast, liberally seasoned with sage, rosemary and thyme, and napped with a rich apple cider or wild mushroom sauce. Accompany it with a puree of butternut squash, lightly spiced with nutmeg and braised mixed greens with garlic.
While light sponge type cakes with frothy whipped cream or mousse fillings are great for spring or summer, consider a heartier apple or spice cake for fall, finished with a delicious cream cheese icing. Decorate your cake with cascading bunches of tiny "champagne" grapes interwoven with English ivy, and fresh yellow, ivory or those gorgeous copper colored roses.
Savor the bountiful harvest of autumn-and your love, and celebrate the fruition of your own planted seeds in this season of plenty.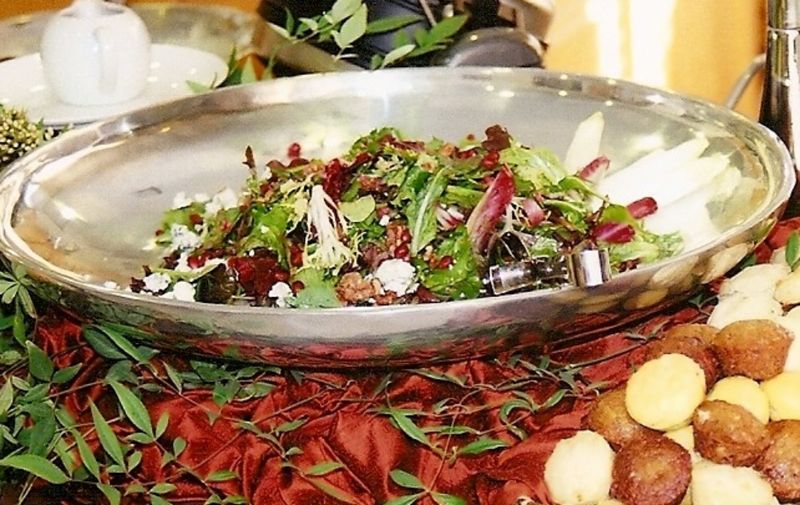 Your Perfect Spicy Late Autumn Wedding
Bon Appetit!
Gisele
Save
Save