One More Word About Brunch
So, I was at my chiropractor's last week, and we were chatting about business and food – you know, the topics that often come up as we chat while she relieves my aches and pains.  She was grumbling a bit about the high cost of eating out. I gently reminded her that the cost of food has been rising steadily. And since brunch was on my mind, I naturally mentioned that I had been catering brunch parties quite a bit lately- that Sunday brunch has been a favorite dining out meal for people, and that I believed people perceived them to be a great value. I sure do!
"That's true" she said, "who doesn't love breakfast?"
Indeed.
"So, what do you serve for brunch?" she asked.
Well, that got me going. 
"We serve mini potato pancakes with sour cream and salmon to start, little blintzes, frittatas, quiches. Sometimes we'll set up a whole omelette bar with all the fixings, a waffle, French Toast or pancake station, or a baked brie in pastry or fruit and cheese display."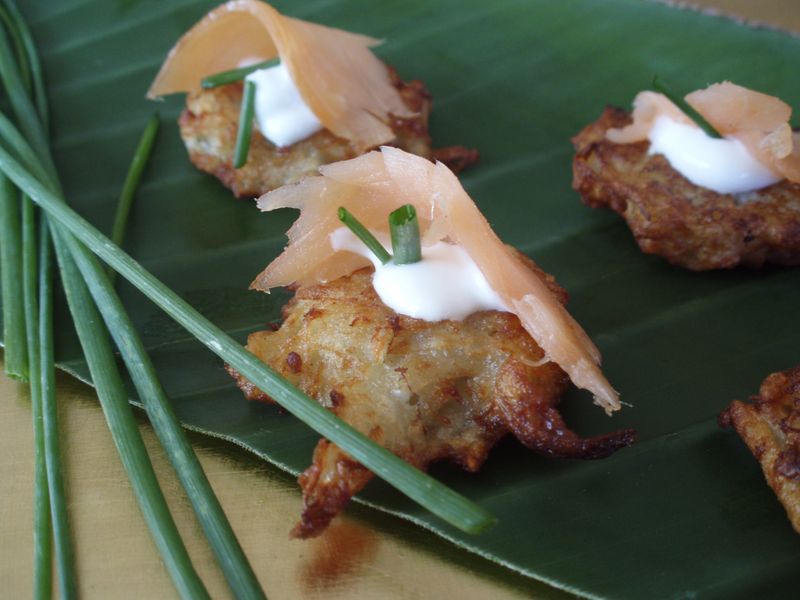 Potato Pancakes with Smoked Salmon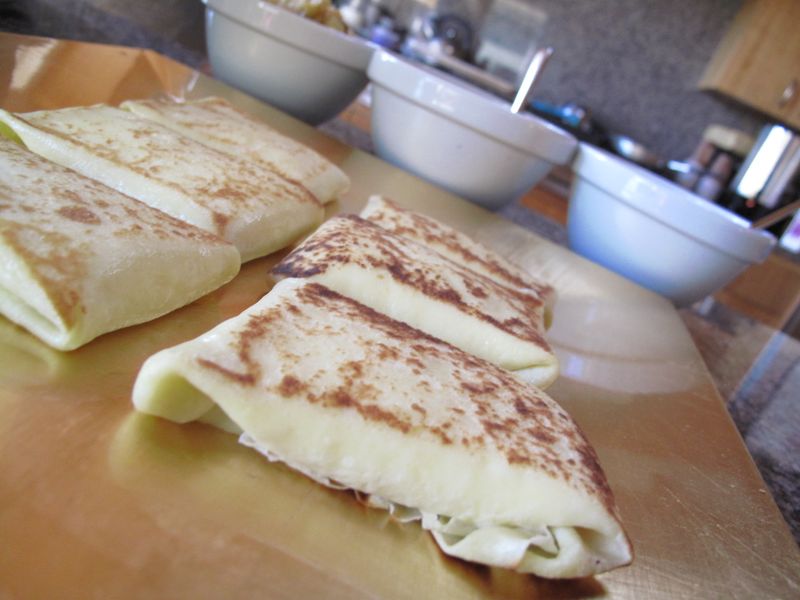 Cheese Blintzes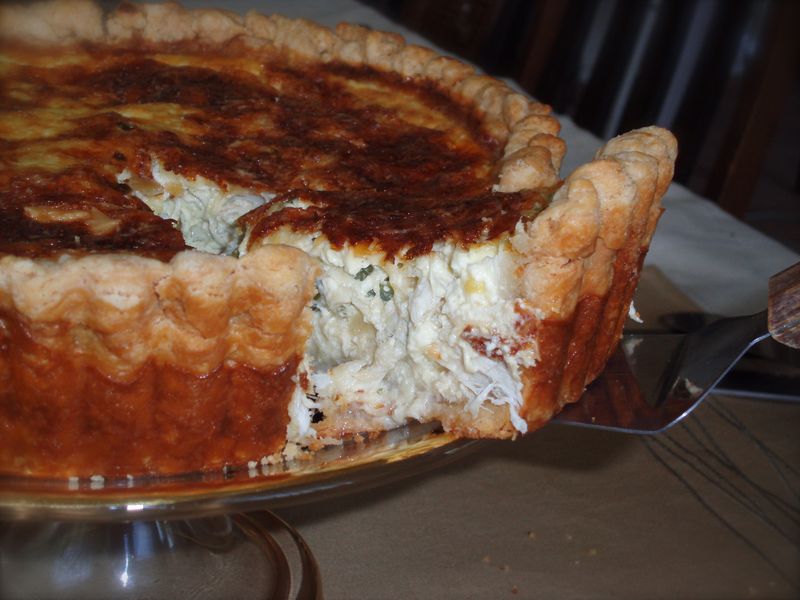 Crab and Asparagus Quiche
I started warming up to the task now.
"The great thing about brunch is that you can dress it up or down according to your budget. Because it's between breakfast and lunch, you can tip either way adding a couple of salads, and a poached salmon. If you're feeling extravagant you can add a seafood or sushi bar, crab or salmon cakes."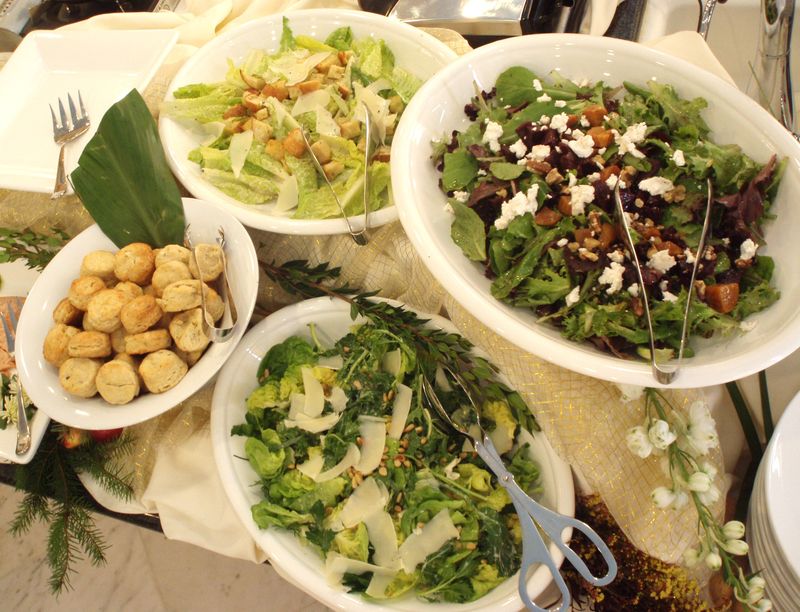 A Trio of Salads with Buttermilk Biscuits
Well, I could go on and on, but you get the point.  Yep, I love brunch- the foods, the versatility, the relaxed feel, and of course, the champagne!  Who doesn't?
Bon Appetit!