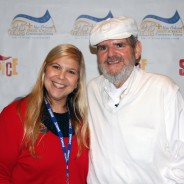 New Orleans lost two towering figures this fall – legendary music producer and singer/songwriter, Allen Toussaint from the music world, and seminal American chef, Paul Prudhomme from the world of food.
read more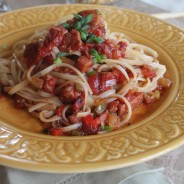 Pasta Jambalaya- a quicker, simpler version of the iconic Creole rice dish- is great for a Mardi Gras supper.
read more
Shrimp Creole is a dish every New Orleanian grew up eating.
read more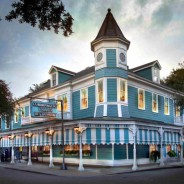 Talking with Ti Adelaide Martin about the origins of Commander's Palace, the Brennan's flagship restaurant, straight on to the beginnings of modern restaurant history of New Orleans, and how Creole and Cajun food "crashed" in the kitchen of CP.
read more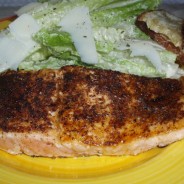 Blackened Salmon with Caesar Salad is a perfect (and quick) LA to L.A. meal, with the wonderfully crisp and complex Rosenthal Surfrider 2009 Central Coast Chardonnay as an excellent accompaniment.
read more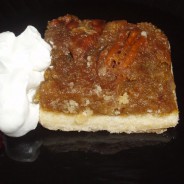 Sweet Potato Pie is a southern classic, as is Pecan Pie. Marrying the spicy, dense sweet potato custard with the gooey, dark sweetness of pecan pie filing- well, that's a stroke of genius.
read more