8 Luscious and Simple Christmas Gifts from the Kitchen
There are always people on your that list you kind of keep in your head, who you don't necessarily want to shop for (think- your child's teacher, your  yoga or Pilates instructor, a friendly neighbor), but still want to offer a token of appreciation to at the holidays. And there's nothing better for that than a gift fresh from your kitchen – which is so much more, it's really a gift from the heart.
Over the years, I've collected quite a number of treats at these pages, that would make great and  very welcome gifts.  Not only do they all make wonderful gifts, but they all happen to be great items you might want to keep a stash of around for the holidays, to  serve drop in guests, or bring as last minute hostess gifts. And, they're all pretty simple to make, too. What more can you ask for?
Lemon Thyme Popcorn– I was served this treat when I visited the Portola Inn and Hotel in Monterey a couple of years back. Chef Jason Giles worked with Kevin Clark, the hotel's in-house brewer, to create flavored popcorns to serve as a snack with the house brewed beers (that's a hint as to who you might give this to). He said this Lemon Thyme flavored one was his favorite.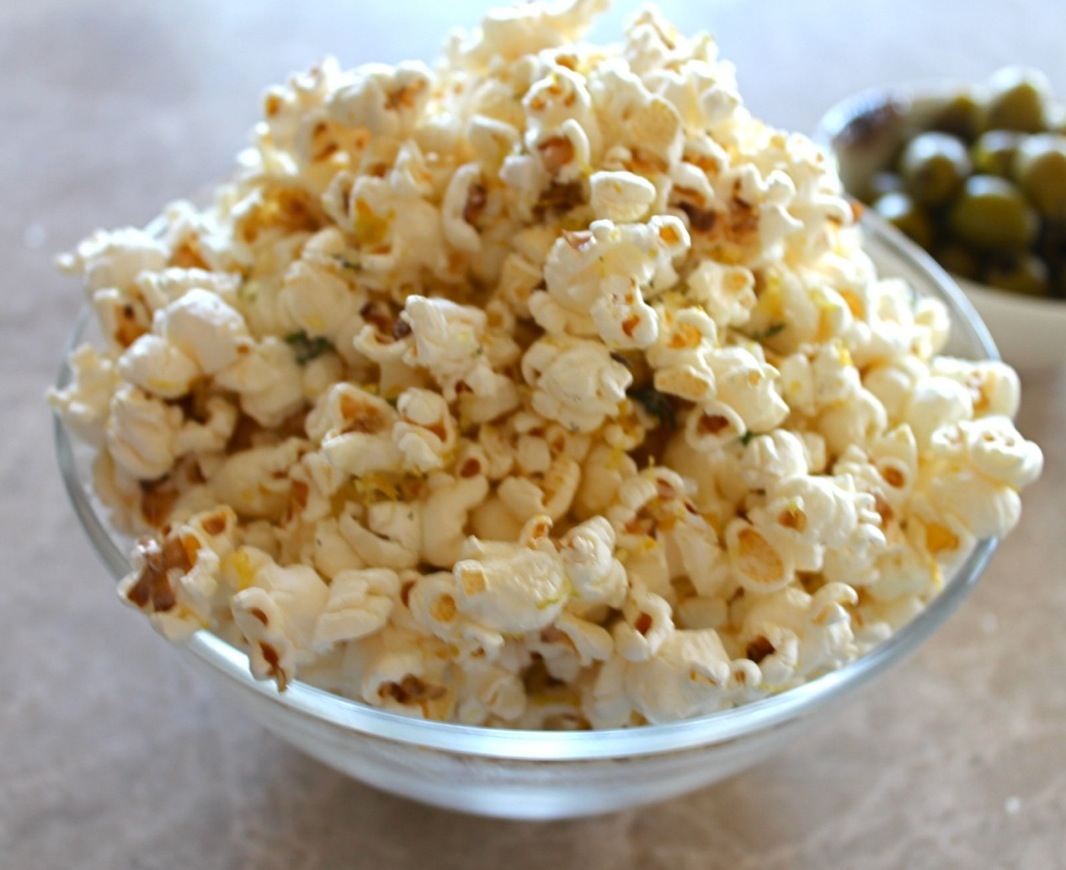 Caramel Corn – Speaking of  popcorn- who doesn't love Caramel Corn. And once again, I was treated to this by a chef -Matt Lymon at Kendall Jackson- who was pairing it with their yummy Late Harvest Chardonnay, a truly inspired idea, and another hint if you want to bump up the value of this gift.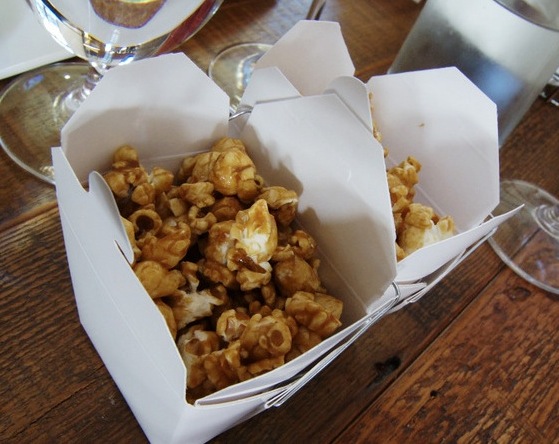 Cranberry Chutney  – I first started making this chutney while working for a catering company in New York. Between the chef owner there, and my tweaking, I think it's perfect now, and has become a favorite of both my family and clients. It's a great addition to the holiday table for those who really never could stand that jellied cranberry sauce from the can. And it's a great hostess gift, if you're dining at someone else's home for Christmas dinner.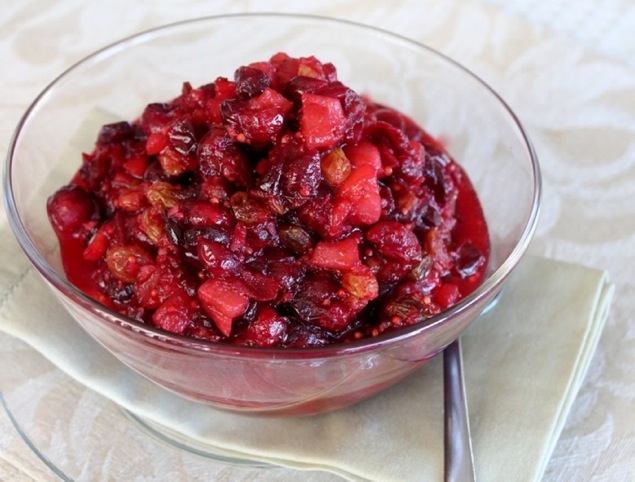 Orange Almond Biscotti – Ah – this recipe has become a classic for me. After tweaking and tweaking this recipe  (until it worked) that I got in my notebook full of recipes at culinary school, I've  returned to it year after year. Hmmm- I wonder if they stick in a couple that don't work just to see what you're made of?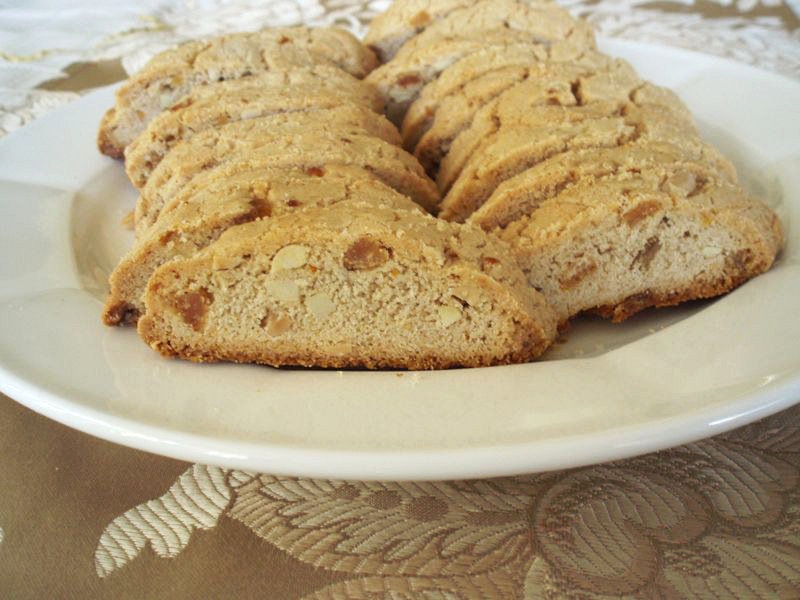 Tapenade – Always a favorite to spread on crostini and serve with cocktails. And this version of Joyce Goldstein's is one of the best. I always include it on a do it yourself bruschetta bar.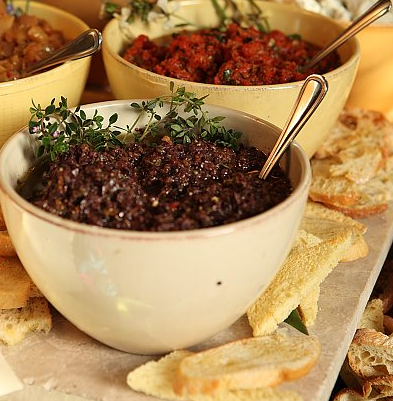 Fig Onion Marmalade – Another great item to include on a bruschetta bar. I like to pair it with a creamy pungent cheese like a chevre or a Gorgonzola Dolce Latte. It would also be very happy along side a roast pork tenderloin.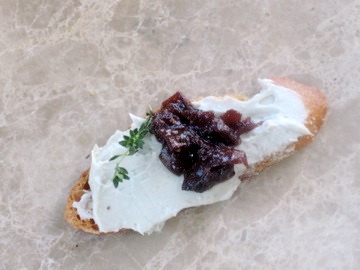 Asian Barbecue Sauce  – I brush veggies with this barbecue sauce for a different and quite scrumptious take on grilled vegetables. Sometimes I cut the veggies into small cubes and skewer them for a great little vegetarian appetizer. The Barbecue sauce works just as  well, of course, on chicken, seafood or meat.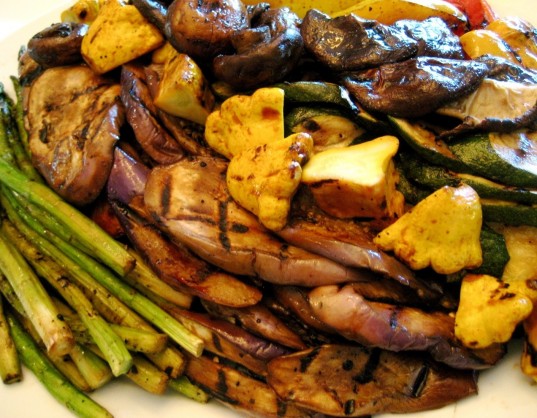 Pecan Pralines  – This New Orleans treat is a favorite among generations of my family. It's a little tricky, but follow the directions – you'll get the hang of it, and it will definitely be worth it.