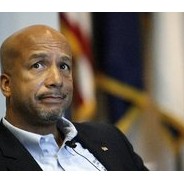 Unfortunately, the LA2LA Chef was unable to make it to Jazz Fest this spring. It's been interesting to sense the mood of the would have been especially glad to take the temp of the city now that Ray Nagin will soon be gone, and Mitch Landrieu takes over next week as Mayor.
read more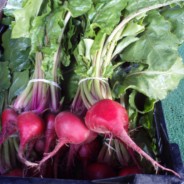 I had no idea then I would end up cooking professionally, but 25 years later, after working in the restaurant, hotel and catering industry in New York, I returned to the Bay Area to attend culinary school- btw, I lived right next door to the house with the organic garden of those early years.
Now, I regularly shop, for both my personal consumption and for parties I cater, at any of several local farmer's market, and indeed, locally grown and organic produce have become a big trend in the catering business.
read more
Gumbo z'Herbes, New Orleans' gumbo of mixed greens is a dish directly descended from the West African dish, Palaver Sauce, variants of which also appear in other outposts of the African diaspora.
read more