John Besh's and My New Orleans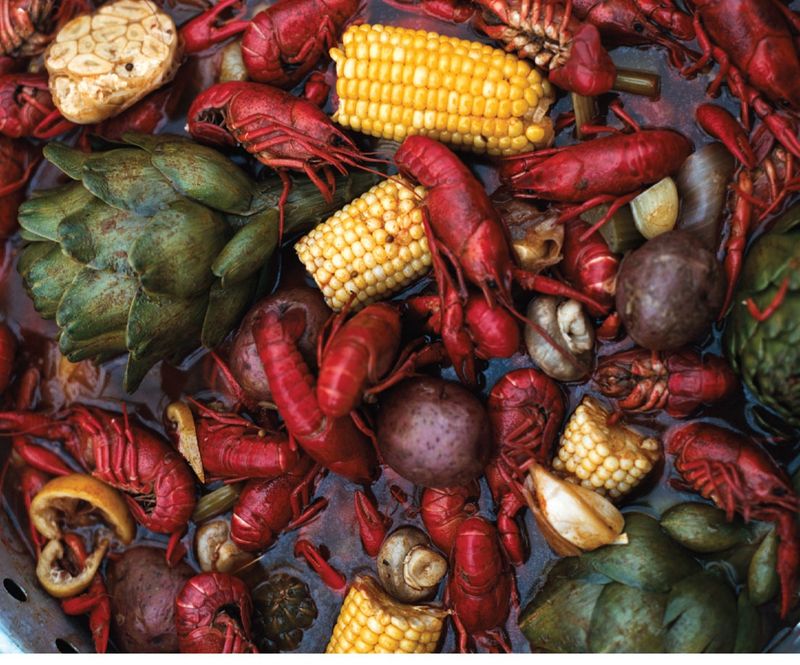 John Besh dedicates his newly released cookbook, My New Orleans: The Cookbook
, to the people of New Orleans, and to those who hold the city close to their hearts. Indeed, it is a must add to the library of anyone who loves New Orleans, or anyone who has flirted with the possibility of falling in love with the city.
While Besh's New Orleans is not exactly the same as mine, and I found myself quibbling over the details of recipes for basic dishes like gumbo and jambalaya (New Orleanians can be very proprietary about their recipes), I realize that the wonderful thing about this city is that it's like Rashomon. We all see different sides of New Orleans, and defend our view. Yet unlike other cities, there is so much commonality that is essential to life as a New Orleanian- like the extraordinary love of food ("In New Orleans, folks live to eat; they don't just eat to live") and festivity ("there's a Mardi Gras taking place in every household and every neighborhood of New Orleans on Fat Tuesday")- that binds us together. And  our fierce love of New Orleans binds us further together.
"After Katrina, being from New Orleans became the focus of my identity," he writes in his introduction. I hear ya, brother! I had just begun to write about my early life in New Orleans when Katrina hit the Gulf Coast. I remember e-mailing a fellow writing workshop member that it seemed trivial to be writing about backyard family parties, and okra and shrimp and gumbo at a time like this. He wisely responded, "that's precisely what you should be writing at a time like this. Food is a means of preserving culture." And so, Katrina was the impetus for beginning this blog. Likewise, Mr. Besh felt the urgent call to preserve the culture of New Orleans, using food as his window.
Besh acknowledges, and his book embodies "…a tension in New Orleans cooking between preserving the classics and modernizing them for today's palates, between home cooking and restaurant food." He offers some updates of classic dishes which reflect NOLA's evolving demography, like Shrimp Creole infused with lemon grass (keep reading-recipe's coming) to reflect the arrival of the Vietnamese and their imprint on the city and its cuisine. And because he trained as a chef at the Culinary Institute of America, and apprenticed in Europe, he also offers us some modern reinterpretations of the classic ingredients and dishes, like Grilled Watermelon, Tomato and Goat Cheese Salad, with a knowing aside, "where I grew up, grown men did not eat grilled figs with baby greens and artisanal goats' milk cheese."