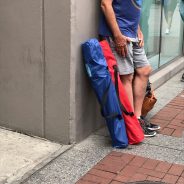 If you're planning to roll into New Orleans for Mardi Gras, here are a few things I've found that are must-haves (along with a few optional items), for proper participation in the season – and on into the spring festival season that'll be on its way soon.
read more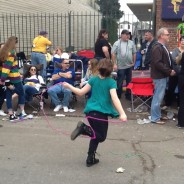 One of the best things about the New Orleans Carnival parades- watching the kids. Here are a few shots.
read more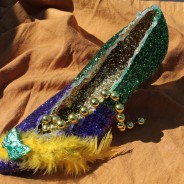 A few sights, sounds of, and a reflection on the Mardi Gras season.
read more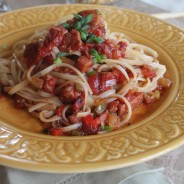 Pasta Jambalaya- a quicker, simpler version of the iconic Creole rice dish- is great for a Mardi Gras supper.
read more
I am so happy to share this Mardi Gras Day memory guest post, written by kindred spirit and southern food blogger, Lynn Stallworth, of Another Marvelous Meal.
read more
There are few treats more closely associated with New Orleans than beignets, and these are the best beignets I have ever had.
read more