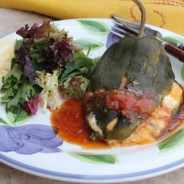 These Crabmeat and Goat Cheese Stuffed Chiles are great for a Cinco De Mayo luncheon – or on any day.
read more
Wild Hibiscus flowers in syrup are a great tart/sweet addition to Margaritas, and not too far from tradition either, as hibiscus is also used to flavor Jamaica, one of Mexico's most popular thirst quenchers.
read more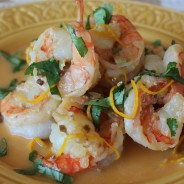 This weekend on the Cinco de Mayo I'll be celebrating with a feast that includes this wonderful Shrimp with Tequila and Orange.
read more