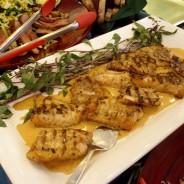 Just because I'm busy packing and moving, doesn't mean you can't enjoy Memorial Day Grilling. Here are some great recipes to revisit.
read more
Arriving in Havana, Cuba, and a recipe for our ubiquitous welcome cocktail- the Mojito.
read more
Wild Hibiscus flowers in syrup are a great tart/sweet addition to Margaritas, and not too far from tradition either, as hibiscus is also used to flavor Jamaica, one of Mexico's most popular thirst quenchers.
read more
A wonderful new cocktail discovery (and a great lunch) from Borgne Restaurant.
read more
The original Daiquiri – invented in Cuba.
read more
I am so happy to share this Mardi Gras Day memory guest post, written by kindred spirit and southern food blogger, Lynn Stallworth, of Another Marvelous Meal.
read more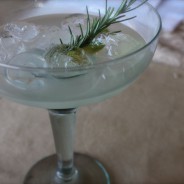 Sharing the Rosarita, a serious cocktail for Margarita and rosemary lovers, just in time for Cinco de Mayo.
read more