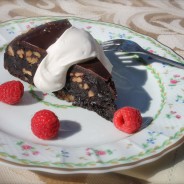 I'd been making Jim Dodge's Chocolate Pecan Bourbon Torte for many years, when it dawned on me how much his torte (being chock full of pecans) is like New Orleans' beloved Gold Bricks.
read more
This Chocolate Fudge Cake with Caramel Sea Salt Buttercream was a special request from a very special kid for his big farewell party.
read more
Attending the dedication of New Orleans' Xavier University's (my mother and father's alma mater) newly built Katharine Drexel Chapel, at the height of tourist season
read more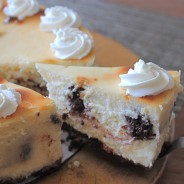 This dessert may not exactly be an All American classic, but it's certainly a dessert that only could have grown out of American excess-and I mean that in the very best way. Got a really good thing? Make more of it!
read more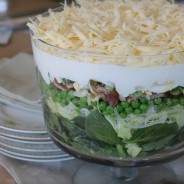 This Seven Layer Spinach Salad was a go-to favorite recipe of my mother's for our extended family's Christmas Eve celebrations.
read more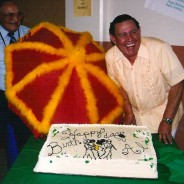 In May of 1994, my father celebrated his 70th birthday at a grand party. It was the first and last birthday party of his life. I made this wonderful Italian Cream Cake, a recipe I thought it would be perfect for a New Orleans crowd, chocked full if pecans and coconut, and as I suspected, it was a hit.
read more
This Cheesy Olive Spoon Bread, a sort of hybrid corn pudding/baked polenta, is an updated version of a classic Southern comfort food.
read more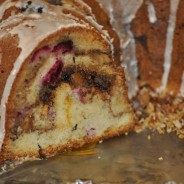 When our family met recently for Halima's christening, I made this ultimate sour cream coffee cake (I had been searching for the "ultimate" recipe for a long time) for the post-baptism brunch.
read more