National Taco Day!
Since it's National Taco Day here in the U.S., I thought I would share a couple of pics of interesting tacos I had on my recent trip to Mexico. Go out and enjoy a taco today!
The first is a Fish "Carnitas" Taco garnished with crumbled chicarrones – and a little side of a bite sized Shrimp Sope.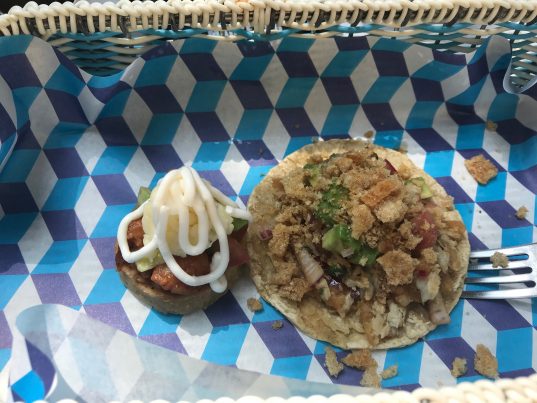 The second – a Rabbit Taco garnished with nopales.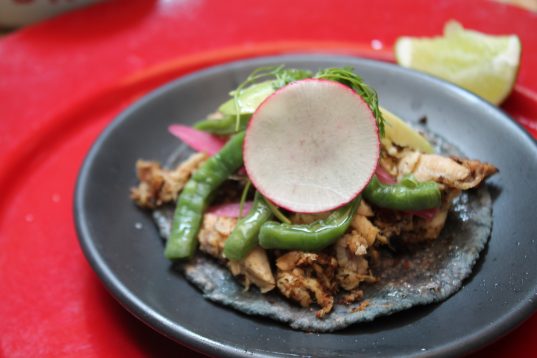 And here- a hefty street taco of Pork and Rajas in Puebla.