A Getaway to Ocean Springs
I needed to get away this week – you know? I mean, if I'm – if all of us are – going to function in the new political reality we're faced with, we have to make sure we take care of ourselves and refill our cup, so to speak. Dissent is not only patriotic, it takes stamina.
Besides, we've been having some seriously beautiful weather here on the Gulf Coast. So off I went to enjoy a balmy January afternoon in the quaint little town of Ocean Springs, Mississippi. Actually, I had passed through there once before, but it was a Sunday – and it's so quaint that most of its shops along the main drag are closed on Sunday. So the town deserved another look.
I called my friend, Monique, who lives in nearby Pass Christian, and asked if she wanted to join me for lunch. Our first stop – The Shed for barbecue and the classic three sides. We split a full rack of Baby Back Ribs. We used our three sides to get servings of the quintessentially Southern collard greens, one each for both of us, and showing great restraint, split the last of our sides – one Mac n' Cheese between us.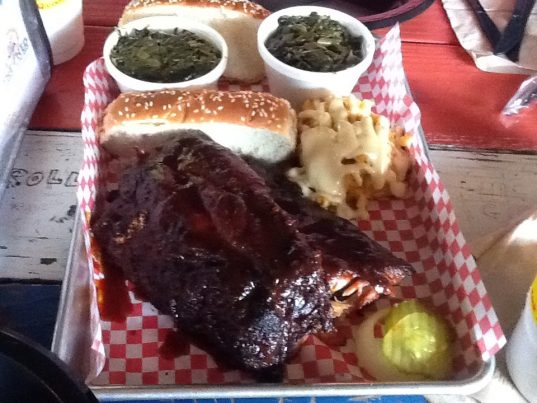 Then it was on to explore the coast. Well, there was one stop, first- to take a pic of this stately oak tree taking over a completely mundane corner.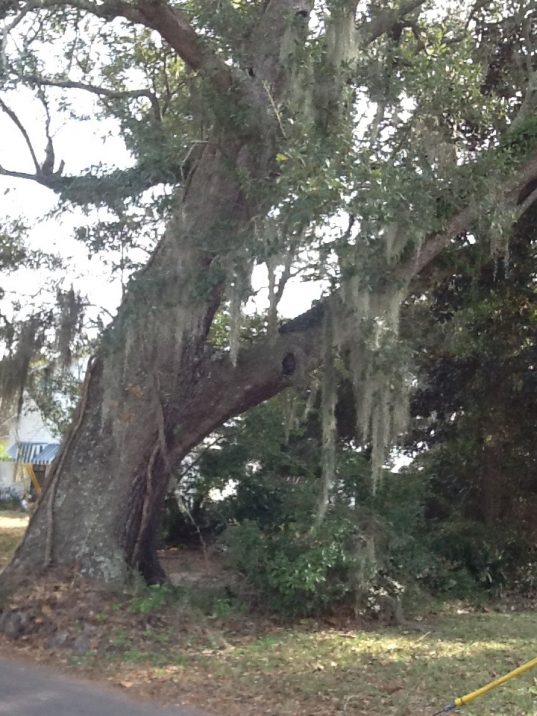 At the coast, it was a time of communing with the pelicans out to sun themselves on the stone reef, along with a few others humans enjoying the day, too.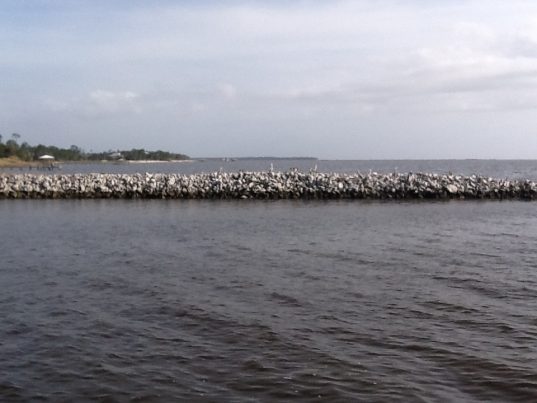 We moved on to the heart of the town, where on Washington Street we found cute little shops perfect for browsing. The shops proprietors were having a laid back day, too. One of them took the opportunity to double up on practicing his violin and serenade us as we rambled down the street.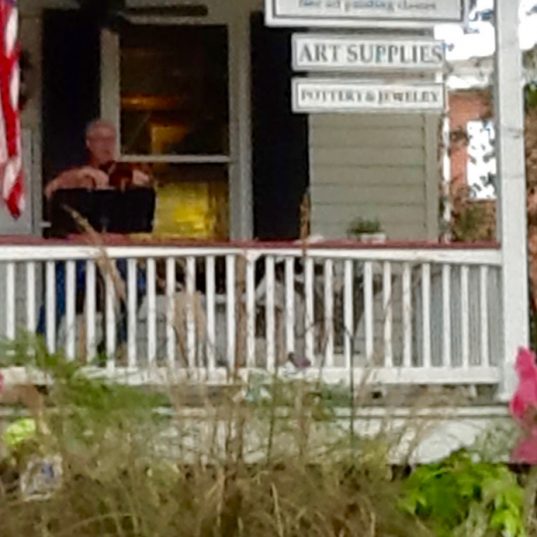 And is so often the case along the Gulf Coast, we found that there was no need to take down Christmas decorations just yet. All that's needed is to stick a Mardi Gras mask, and maybe some different color bulbs on them, and you're good to go for another 6 weeks or so.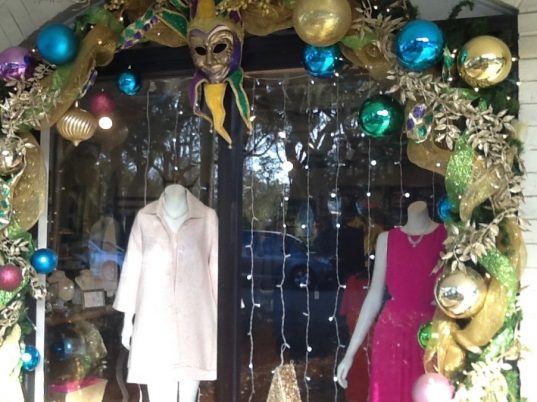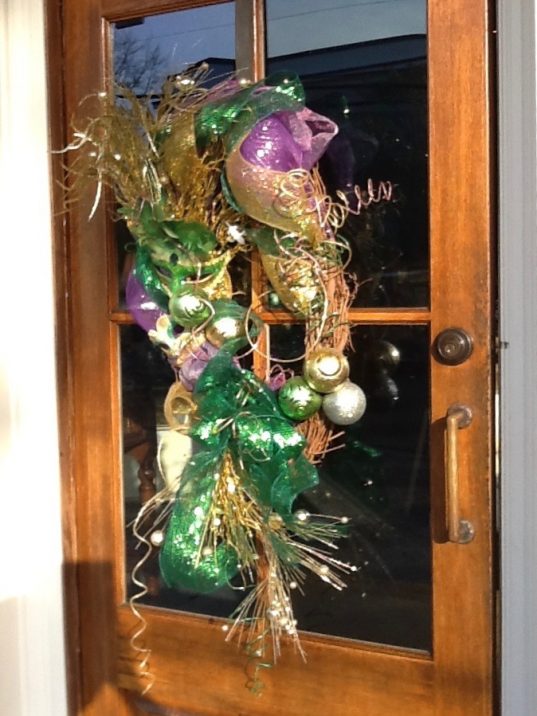 Speaking of Mardi Gras masks, we found these fabulous masks, cast in-house at one of the stores.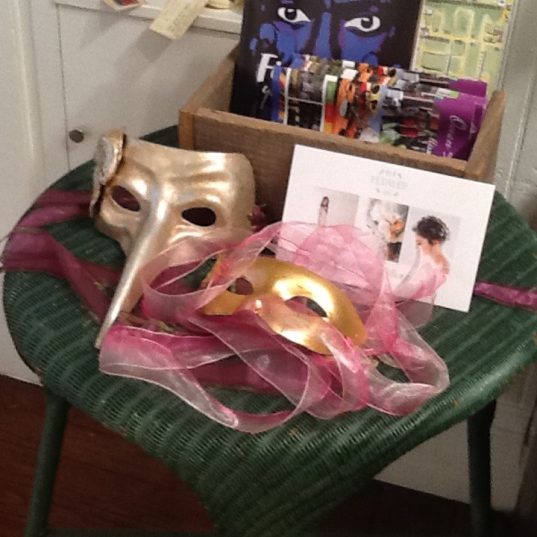 And what would a great getaway afternoon be without finishing it off with a "pick-me-up" treat, thanks to French Kiss bakery.
Okay- refreshed for now, it's back into the fray!
Save
Save
Save
Save
Save
Save
Save
Save
Save
Save
Save
Save
Save
Save
Save