Holiday Tea at The Windsor Court
I had been hearing about the wonderful afternoon tea served at The Windsor Court Hotel here for a good while.  It's one of the finest hotels in New Orleans where so many of the city's chefs I admire have done some apprenticing, so when I heard some of my neighborhood's ladies were planning a holiday tea party, I jumped at the chance to join them.
Walking into the hotel lobby we entered an enchanted holiday wonderland. The enormous arrangement of red and white holiday roses greeting us as we entered the lobby, with a humongous Christmas tree reaching so high its top wasn't even visible standing right behind it, the several gingerbread structures and a train continuously circling the tree made the display perfect for kids of all ages. What a feat it must be to get that all of that up and decorated. Even the  doggies standing sentry were decked out for the holidays.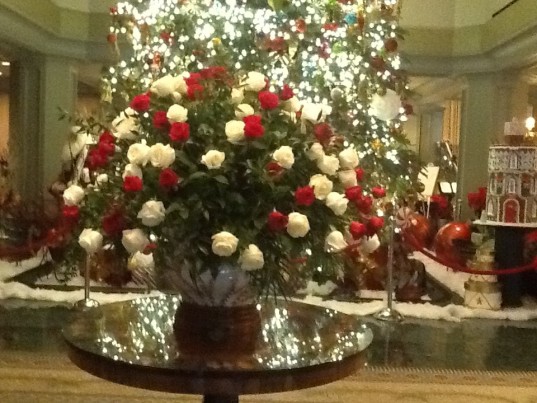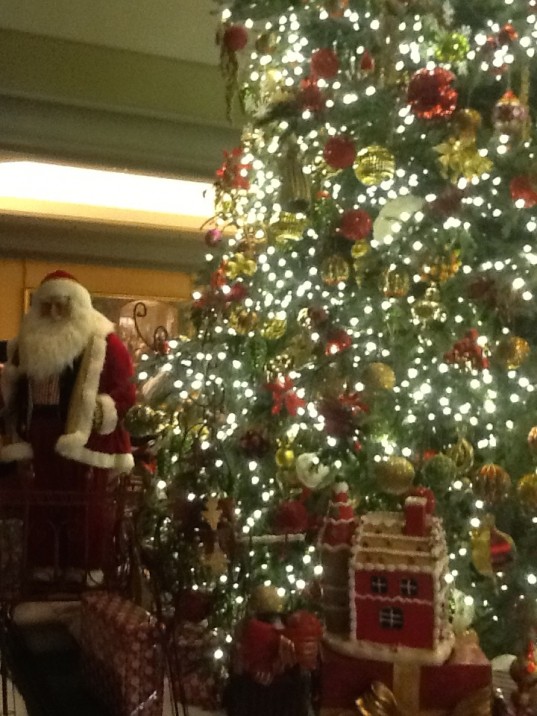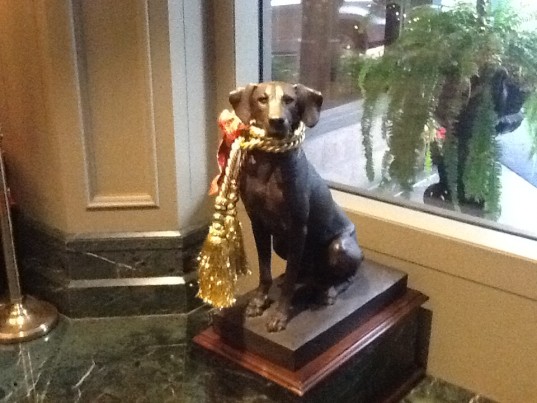 We were escorted to our table set with china and silver and surrounded by comfy stuffed chairs and couches, then welcomed with a cranberry champagne cocktail while we perused the page long selection of teas available. then came our "first course" of little sandwiches. The sandwiches were followed by a course of scones with the requisite jam, whipped cream, sweet butter and lemon curd. And then the mini tarts, truffles and chocolate dipped strawberries. Followed by more champagne.
Not a bad way to spend a December afternoon in old New Orleans!