Southern Food and Beverage Museum's New Home
Yesterday I attended the ribbon cutting ceremony for the Southern Food and Beverage Museum's aka So Fab new home. They moved into new digs (from the Riverwalk) located on Oretha C. Haley Boulevard in a run down, and until recently, neglected, inner-city neighborhood in New Orleans. My relatives told me many years back, it definitely was not a neighborhood I wanted to get caught in at night. The site was home, in the mid-19th century, to Dryades Market, a market compound home to various seafood, meat and produce vendors (and according to So Fab's mission and commitment statement, served a "multi-ethnic and polyglot community"), so in a sense, the area's culinary heritage is being reclaimed.
Across the street from the Museum sits the So Fab Culinary Library,  jointly operated with the New Orleans Public Library, and, as of now,  home to over 10,000 volumes.  According to So Fab, the neighborhood has been without a library since 1946, when the city's only library then open to people of color, closed its doors.
SoFab will also operate also operate an incubator program for food based businesses, another perfect fit for the area, as Cafe Reconcile, which trains inner city youth for jobs in the culinary industry, and which I first learned of when I interviewed Chef John Besh, is down the street, in the next block.
Ah, and in one little bit of personal synchronicity, So Fab has acquired the Frances Kuyper (with whom yours truly took a couple of cake decorating classes in Pasadena,CA bake in the early '90's)  Cake Collection.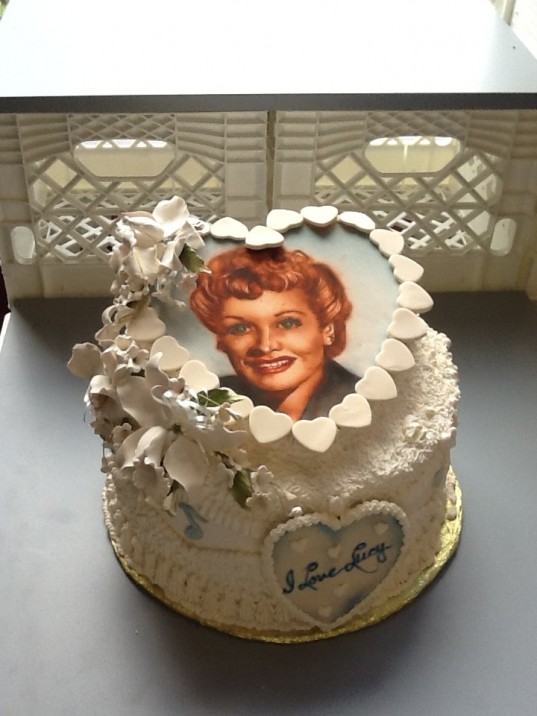 And finally, not to leave out New Orleans' other great contribution to American culture, O. C. Haley Boulevard will also house the New Orleans Jazz Market, permanent home to the New Orleans Jazz Orchestra, created and led by jazz trumpeter, Irvin Mayfield (also in attendance yesterday),  who reports being first exposed to jazz, as a young child, when he saw a marching band parading down Dryades Street.
So you must,  when you are next in New Orleans, visit So Fab – and the rest of the miracle of revitalization taking place on the boulevard.
One last thing – I was lucky enough to catch up with Ms. Leah Chase, grand dame of Louisiana Creole cookery. There are future plans to dedicate a wing of the museum to Ms. Chase.
Below  are a  few pics from the Louisiana exhibit at the Southern Food and Beverage Museum.