Calás for Mardi Gras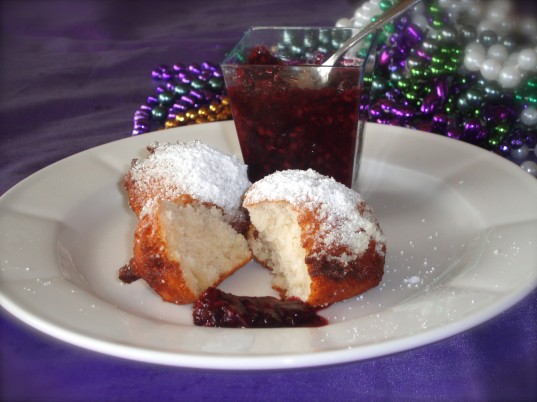 Your LA2LA Chef is honored to announce she will be discussing that distinctly  New Orleans treat, Calás , with Chef Jamie Gwen this weekend, and with  NPR's Michelle Martin on Tell Me More. These shows air in markets throughout the country. Click through to their websites to find out when and where it airs in your market.
And if you want to read my previous post on my learning of the lost food tradition of Calás, you can click through to an earlier blog post right here at Pain Perdu.
Happy Mardi Gras, and Laissez Les Bon Temps Rouler, y'all!
You can listen to me speak with Ms. Martin of Tell Me More by clicking on the link below: