Grilled Tomato Salsa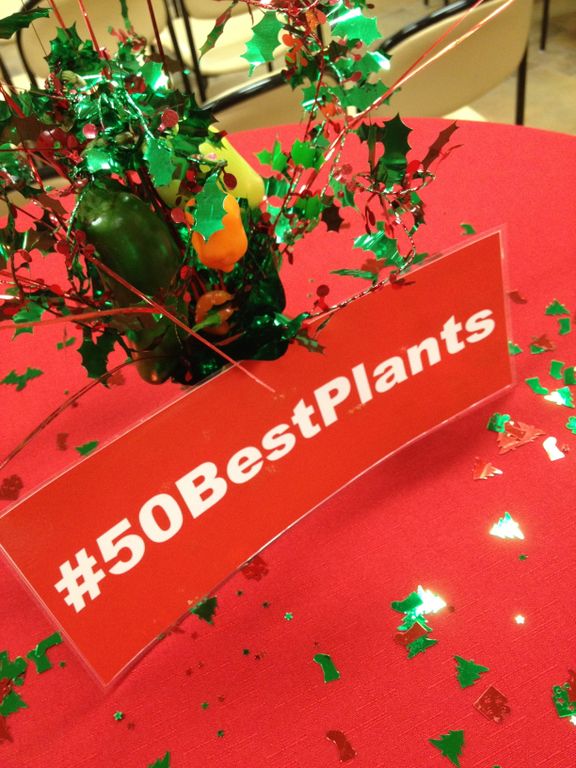 Last December, I was invited to a holiday party at Melissa's Fresh Produce, where they debuted their new cookbook 50 Best Plants on the Planet: The Most Nutrient-Dense Fruits and Vegetables, in 150 Delicious Recipes
, which showcases the most nutrient dense fruits and vegetables. Now, I think I eat a fairly healthy diet, but I was excited to see just how nutritious some of my favorite veggies and fruits are. BTW, I've been featuring a few of those most nutrient packed plants in my last few posts. You can find links to them at the bottom of this post.
Was I ever glad to find out that chiles and cilantro made the list because here in So Cal, we eat a lot of salsa. And wouldn't you know it, the cookbook offers a delicious salsa recipe which was served at the party. Definitely one worth adding to the repertoire!
Here's a pic of me with Sharon, co-owner of Melissa's, their in house chef, Ida, Cathy Thomas, who wrote recipes for the book, and Louise of Geez Louise at the party. And scroll down to view the recipe for the yummy Grilled Tomato Salsa.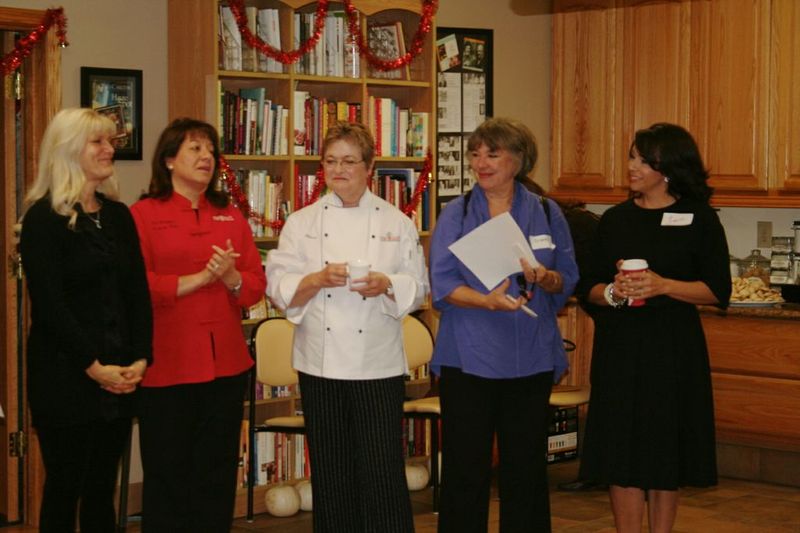 Grilled Tomato Salsa
The book recommends heirlooms tomatoes, a colorful variety of which would make a great looking, as well as great tasting salsa.
 5 medium, vine ripened tomatoes*, halved crosswise through the equator

 2 poblano (also called pasilla in some places) chiles, halved lengthwise, seeds and veins removed

 1/3 cup extra-virgin olive oil

 Juice of 2 limes

 2 teaspoons sherry or champagne vinegar

 3/4 teaspoon ground cumin

 3 scallions. white and light green part only, finely chopped

 2 tablespoons fresh cilantro, chopped

 2 tablespoons fresh mint, chopped

 Sea salt and freshly ground black pepper 
 Heat a ridged grill pan on medium high heat. In a large bowl, gently toss together the tomatoes and chiles with 1 1/2 tablespoons of the oil. Spread out the vegetables on the pan, and grill for 3 to 5 minutes on each side, until marked from the grill. Put them aside on a plate or pan and let them cool. 

 Coarsely chop the tomatoes and chiles and mix them in a bowl. Be sure to capture any of the tasty juices and add them to the bowl, too. Add the remaining oil, the lime juice, vinegar and cumin. Gently stir in the scallions, cilantro and mint. Add salt and pepper to taste. 
Enjoy!
Here area few other posts using some of the 50 best plants:
Roasted Asparagus with Lemon Caper Mayonnaise
Braised Baby Bok Choy and Onion with Ginger
Hard cover copies of the 50 Best Plants on the Planet are available through Melissa's website, and paper back version through Amazon.
Save
Save
Save