So Long 2012- Hello 2013- and Recipe for Vintner's Salad
Yikes! Here we are already, a week and a half into 2013, and I'm just getting to this recap post. Well, I've been a little slow all year long 😉
This year was filled with trips- to New Orleans twice, the first time- a spring trip to the New Orleans Wine and Food Experience where I was, in additon to attending official events, invited to a lovely lunch at historic Antoine's hosted by Barefoot Wines. A big thank you to Jen Wall of Barefoot and Nancy Fishgold, their PR rep. Nancy has since changed companies and coasts, so I hope to see her more now that she calls L.A. home.
Later in the year, I returned to New Orleans to attend the dedication ceremony of the beautiful Katherine Drexel Chapel at Xavier University, my mother and father's alma mater. If you happen to be visiting NOLA, I encourage you to stop in and sit in the chapel for a while. You'll leave feeling more peaceful than when you entered.
In the spring, I attended Jordan Winery's 40th anniversary party here in West Hollywood. I was invited by Lisa Mattson, who was a fellow attendee of 2011's IFBC NOLA. Luckily for me, Lisa then invited me to come up and visit their gorgeous winery in Healdsburg– a town I just happen to love visiting- which I did in the fall. How sweet is that! And on my way up to Healdsburg, I stopped in Oakland/Berkeley in the East Bay, another favorite spot, and dropped in on Kermit Lynch's 40th anniversary party, with a great brunch with old friends the next morning at Bocanova, a very worthy restaurant right on the Bay in Jack London Square.
In between, there was a great farm tour, courtesy of Melissa's Fresh Produce in the summer, right in the midst of stone fruit season- again, luckily for me, as we went home with a tons of heirloom peaches and nectarines from Matsumoto Farms- that, and some luscious Black Moscato grapes from The Grapery. While I usually consume my grapes in liquid form, I scarfed up these delicious grapes with one of my favorite cheeses, Point Reyes Blue.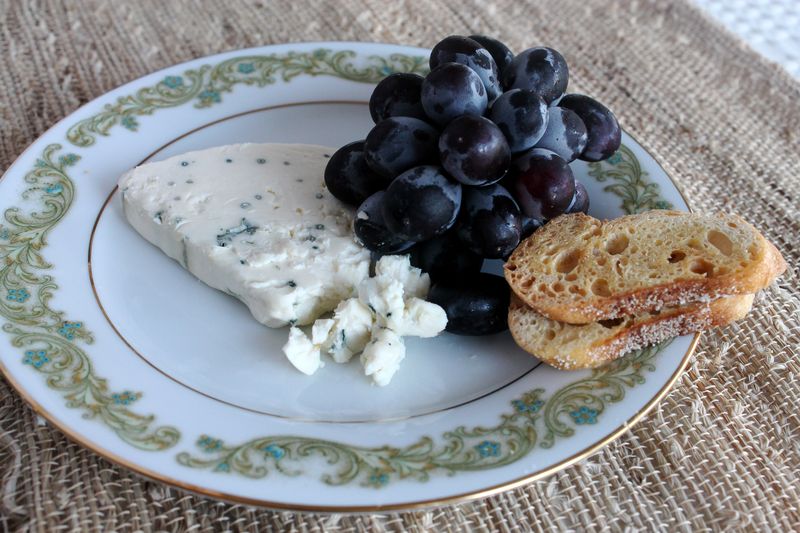 Stone fruit was also on display at Erickson Ranch in Fairfield, where my brother Ric and I stopped in on our way to lunching with friends in Napa this September. While Erickson's is known for their stone fruit, we fell in love with their apples, too.
Wow! Again, a big thank you to all of those who invited me to visit them and/or hosted me in NOLA and California!
I also want to send a big thank you out to Ronnie Campbell of The Burrell Group, who sent a lovely Christmas care package, filled with cheeses (we especially loved the new Hickory Smoked Jarlsberg with which I made a grilled panini with leftover turkey and Cranberry Pear Chutney), honey cremes, Wild Hibiscus products and a great Honey Balsamic Vinegar.
I am so grateful to you all.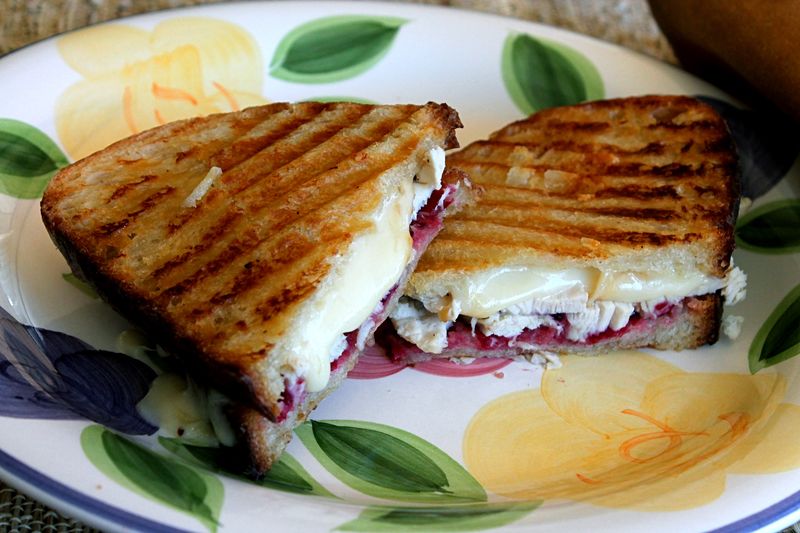 There are trips in the works for 2013, too, including a visit to a spot on my big important list of things to do before I well- you know, so keep checking back.
Ah, and in honor of Ronnie's cheeses- and my visits to the wine country- I offer this lovely Vintner's Salad. Recipe follows…