Visiting Sonoma County- Healdsburg Part 4- Jordan Winery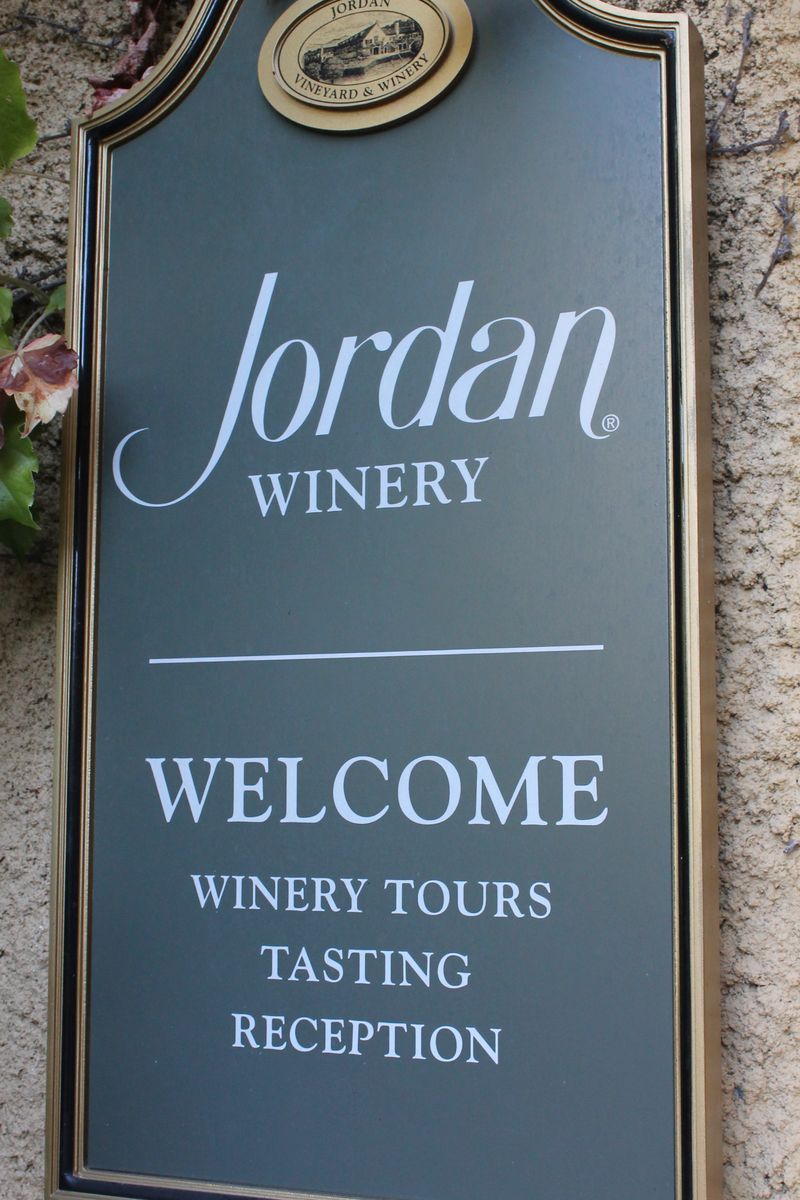 I first met Lisa Mattson, Communications Director at Jordan Winery, at IFBC NOLA a couple of summers ago. Well, I don't think we actually met then, but thankfully we were aware of each other enough that she sent me an invite to Jordan's 40th anniversary party here in Los Angeles earlier this year (Congratulations, Jordan!), on the rooftop of The London in West Hollywood.
We still didn't have much chance to connect there-as you can see it was quite the scene. I did keep in touch with Lisa, though, and luckily for me, she invited me up to visit the Jordan Winery. And you probably know by now, that I don't need much prodding when it comes to visiting wine country.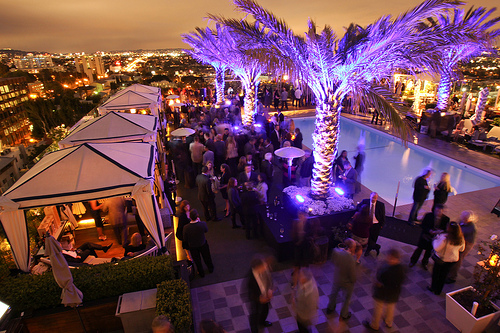 Jordan Winery's 40th Anniversary Party at The London
Jordan Winery is located on the outer edge of Healdsburg- just a few minutes up the highway from the main town plaza- in one of Sonoma County's finest growing regions, Alexander Valley. The winery spans over a thousand acres, although not all of it is dedicated to wine production. There are 18 acres of olive groves producing both Tuscan and Spanish style olives, which are harvested, and then milled right there on the Jordan property, and three-quarters of their acreage is preserved as a natural habitat. There's also a chef's garden growing 22 various fruits and vegetables. Lucky chef! I also  caught a glimpse of this outdoor wood burning oven, as we toured the grounds. Sure wish I had one of those in my back yard. Sigh… one can dream, can't they?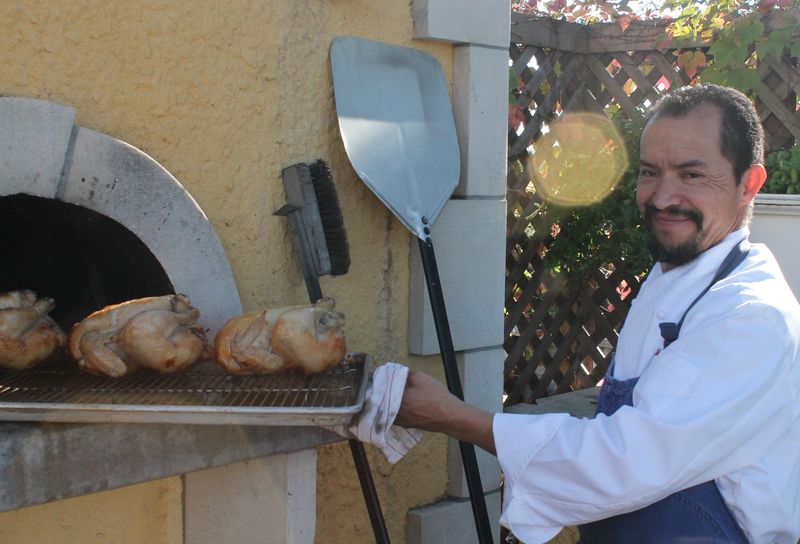 Finally, I was shown to the drop dead gorgeous guest room, up the stairs and right behind that ivy grown wall (see the photo collage below), and adjacent to the barrel room on the other side, where I would be staying for the night. Like I said- lucky me. The following morning, two room attendants knocked on the door and brought in the lovely breakfast below on a couple of silver trays. It's nice to be served elegantly for a change, isn't it?
Alas, all good things must come to an end, but as I was driving down the lane leading me back to the real world, I had to stop right in the middle of the road for one last set of pictures, when I spied some stately oak trees dripping with moss. Not exactly a sight I expected to see in northern California. Ah well…magic happens.
Jordan Winery offers tours to the public for a charge of $30. Stays at the guest house are reserved for members of the trade, and their Reward Club members.
P.S. As a bonus for you, Jordan Winery has shared a short video of their 2012 olive harvest. Keep scrolling down to the end of this post.