Visiting Sonoma County-Healdsburg Part 3-Lunch at Bistro Ralph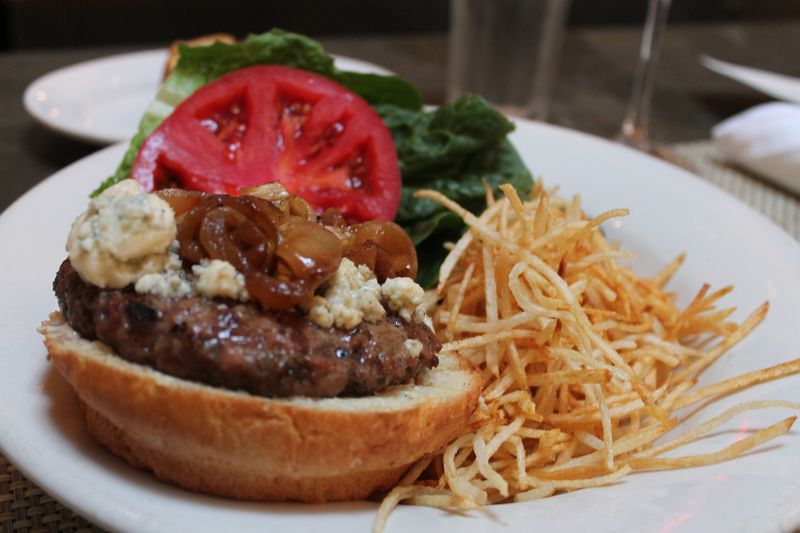 Lamb Burger with Grilled Onions and Blue Cheese
On a visit to  Healdsburg four years ago, I stopped for lunch at a place on the plaza called Bistro Ralph. I had ordered a lamb burger, then, cooked to a perfect medium rare, topped with blue cheese and caramelized onions, and served with a big mound of ultra thin and crispy shoe string potatoes.
Sitting at the bar counter, I noticed how fast, efficient and on top of things (as well as being delightful) the two waitresses were, on that busy summer Monday afternoon. I remembered the place, and that burger, all these years, and couldn't wait to go back.
This time I was served by George, who was not only fast, efficient and on top of things, but quite the character, too.

I had remembered having a great local Rosé (Frick) with my lunch, so of course, I looked for one again when I viewed the wine list. There were a couple of choices that interested me- one still (Kelley and Young), and one bubbly (a Cremant de Bourgogne- always a good choice), so I asked George's opinion.
"Would you like a half glass of each?" he asked.
"You can do that?"
"Everything is negotiable, my dear."
I looked down from the end of the bar, where I was seated (next to a great display of pumpkins and pomegranates, I might add) into the very compact, but again- efficient, open kitchen space, where the chef worked the grill without missing a beat.
"He's the best," George said.
The lamb, like the wine, was local, too, with an assertive "lamby" flavor, and mixed with Herbes de Provence, and a bit of tomato paste, George told me.

Just as I had finished my burger, George walked by with a platter of seductively aromatic mussels, and placed them in front of a woman seated a couple of seats down the bar from me.

Their aroma continued to tantalize me.
"Oh my God- that smells so good. I'll have to remember these next time."
"Ha! That's how they get you," George said.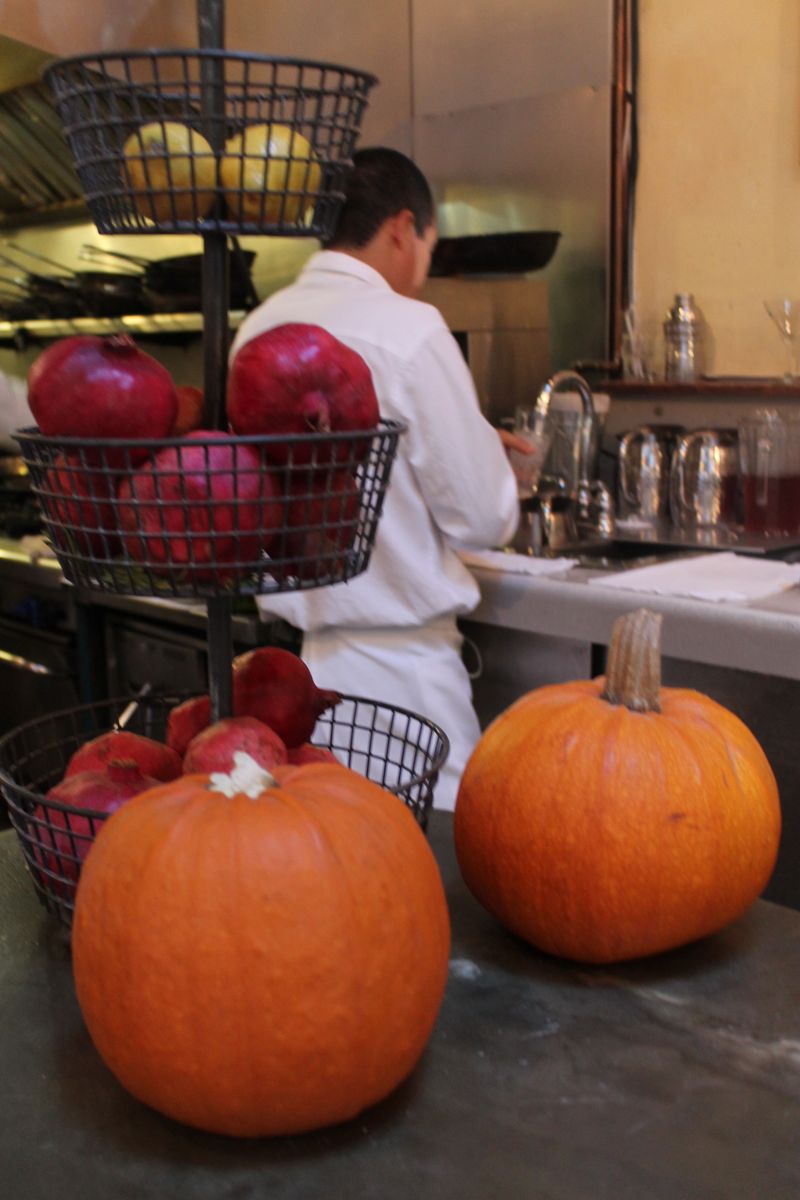 Pumpkins and pomegranates on the bar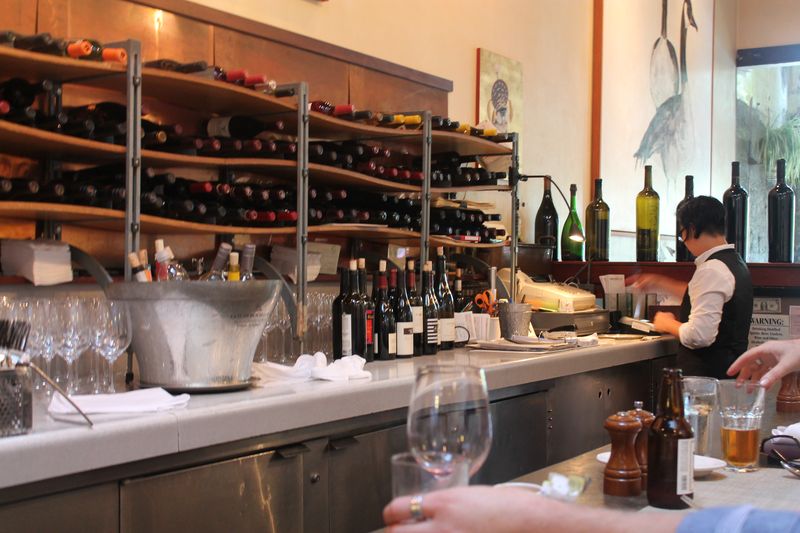 A view from the counter bar at Bistro Ralph
A nice bonus- Bistro Ralph donates 50% of its $20 corkage fee to the Healdsburg Animal Shelter
109 Plaza Street  Healdsburg, CA 95448
(707) 433-1380

Save
Save