Kermit Lynch's 40th Anniversary Party- Yeh!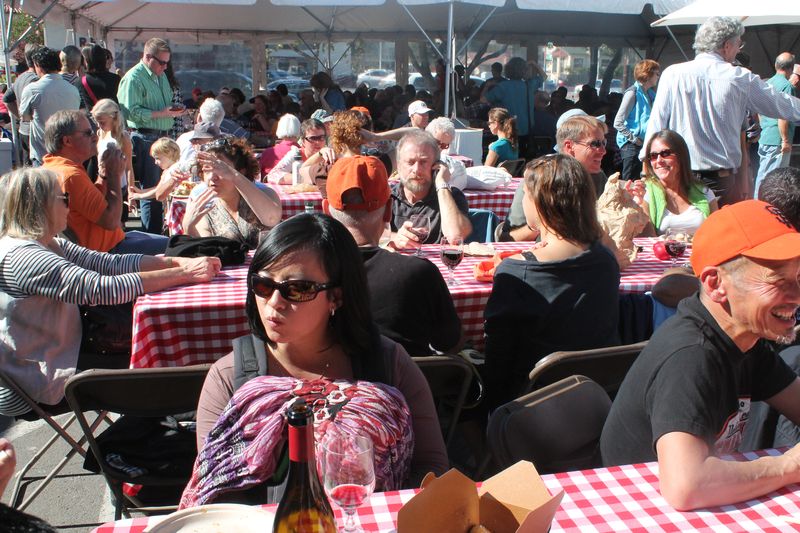 A couple of weekends ago, I was headed up to Sonoma County to do a little wine tasting, and put out feelers to friends in the Oakland/Berkely area about stopping in to visit them on the way up. David wrote back saying that on Saturday, they would be attending Kermit Lynch's 40th anniversary celebration of his store — "one of his famous parking lot parties with food and wine and friends," he added. "Usually around several hundred folks show up." 
Food, wine, a party and the legendary Kermit Lynch? He didn't have to ask me twice. Heck yeah, I'm in!
So off David, his wife, Susan, and I drove on an unseasonably warm late October afternoon to the parking lot of Kermit Lynch's store, which by the way, he shares with the equally legendary Acme Bread.
David was right. The party was quite well attended, as you can see. Lynch is a seminal figure in the dining revolution which blossomed in Berkeley in the 1970's. Alice Water was making waves at Chez Panisse, organic gardens were springing up at People's Park (from which I lived down the street in those days) and Kermit Lynch was providing the movement with little known treasures from French winemakers. He was one of the first to bring French Rosés, specifically Domaine Tempier Bandol, to an American market (it's said that it was Lynch who first convinced Waters to put the now famed Rosé on her wine list at Chez Panisse), so you know he holds a place in my personal hall of fame.
We joined up with friends of David and Susan's there, who had just returned from Paris- a bit of the hair of the dog for them- and feasted on sausage sandwiches with peppers and onions, a lusciously creamy French potato salad and crostinis of brandade and grilled sardines, washed down with copious amounts of that Domaine Tempier Rosé and a 1999 Domaine Les Palliers Gigondas, both domaines, btw, in which Lynch now holds an onwership interest.
And how lucky am I that Kermit Lynch Wine Merchant shares its lot with Acme Bread. Now, I've sampled artisan breads from New York to L.A. and back, and there are plenty of good breads out there. But I still always look forward to getting back to the Bay Area and eating Acme Breads- one of the first (Steven Sullivan started out baking in the early years at Chez Panisse, too),and still the best, IMHO. He's definitely expanded his repetoire of offerings since those early days when he baked Pain au Levain and baguettes for Chez Panisse. Now my favorties are his Herb Slab and the Cranberry Whole Wheat Raisin Walnut, which I usually try to pick up when I'm in the Bay Area. 
And just to round things out for the day, I even met a fellow south Louisiana expat, Andrew Carriere, who provided sounds for the shindig (keep scrolling down for a pic). Lynch told me he always thinks Zydeco music is the best for a party. Well, I can't argue with that.
One more thing- Kermit Lynch has written two thoroughly entertaining and informative books (Adventures on the Wine Route: A Wine Buyer's Tour of France
and Inspiring Thirst: Vintage Selections from the Kermit Lynch Wine Brochure
) about his life in the wine trade, just in case you want to pick up copies, like I did.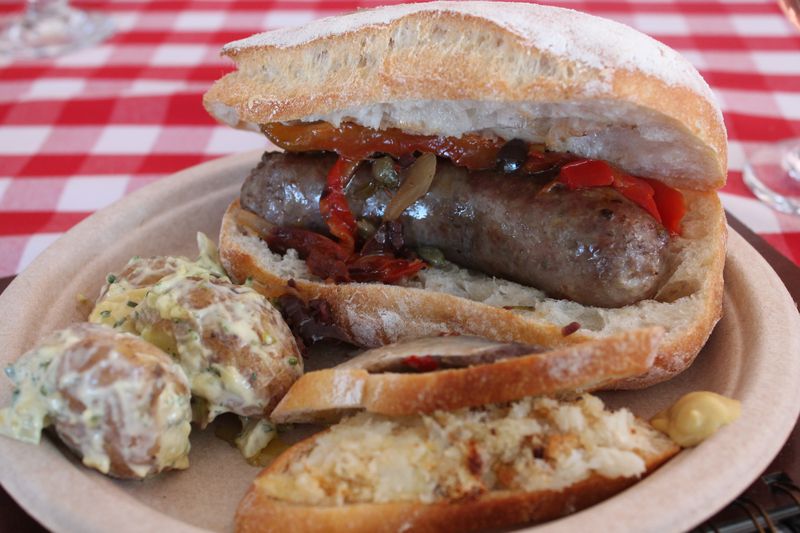 Our lunch at Kermit Lynch's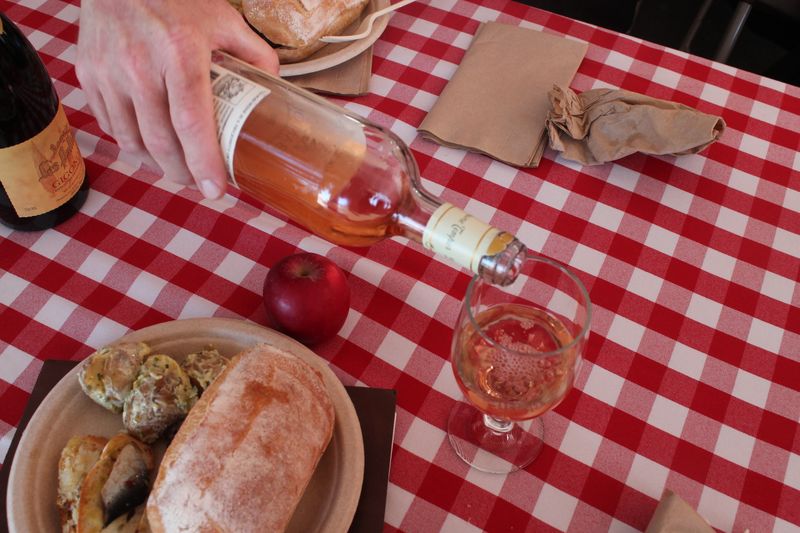 Another glass of Bandol Tempier? Yes, please!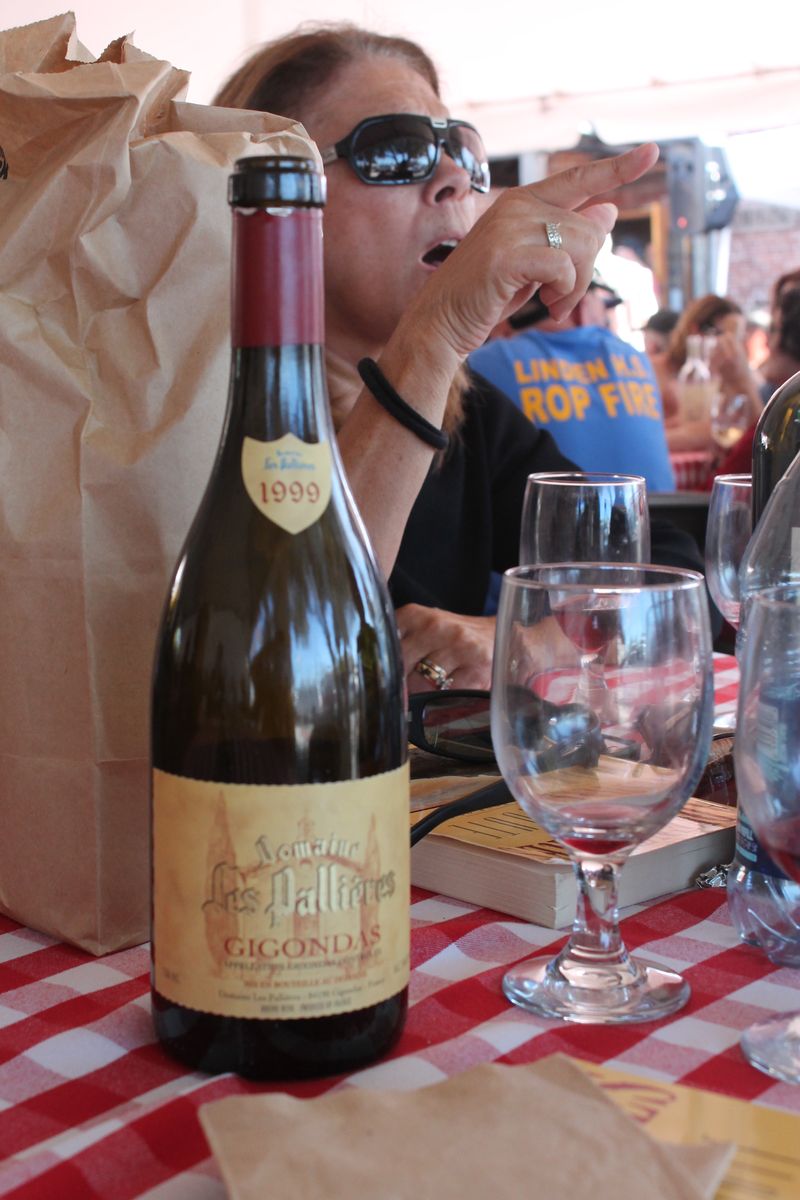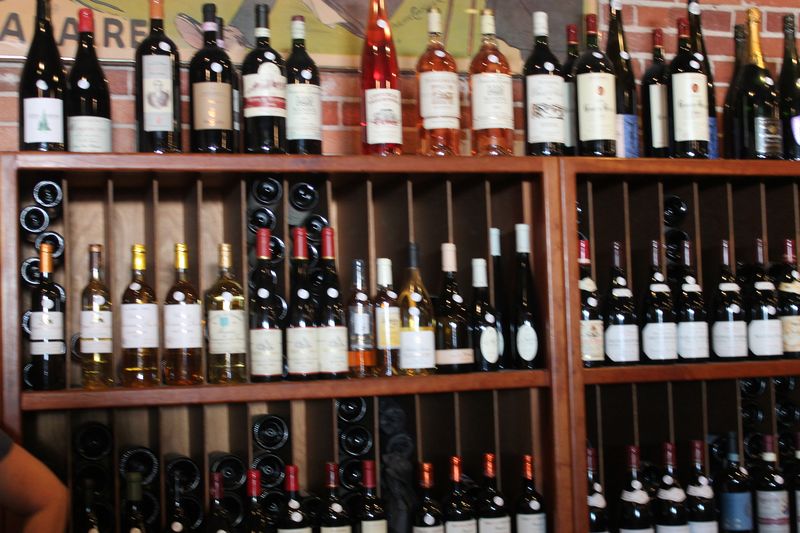 Shelves at Kermit Lynch Wine Merchant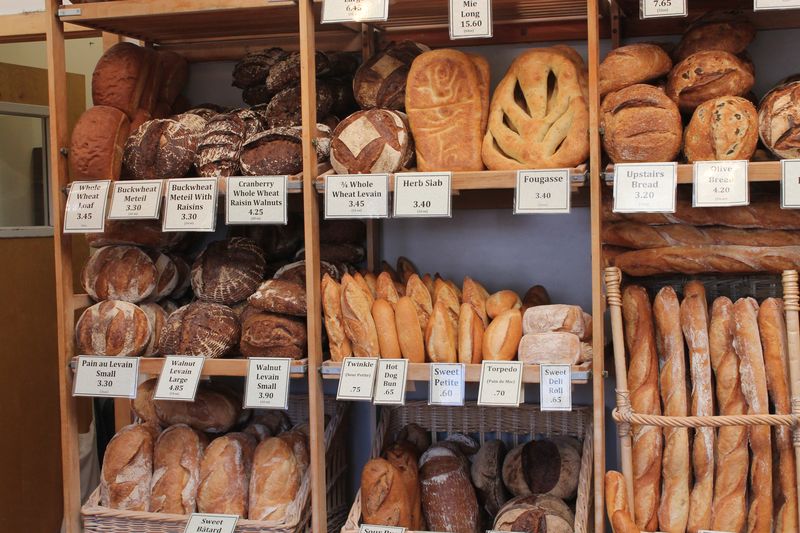 Rows and rows of bread at Acme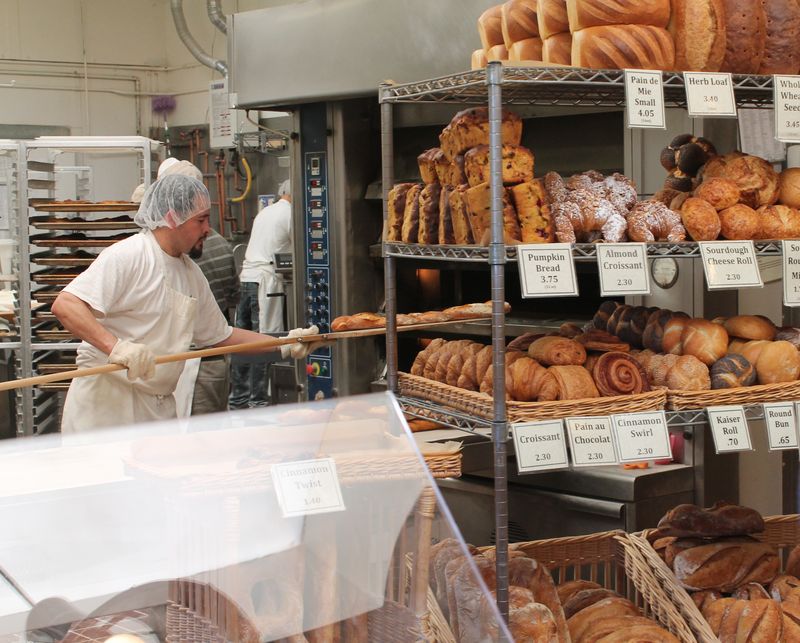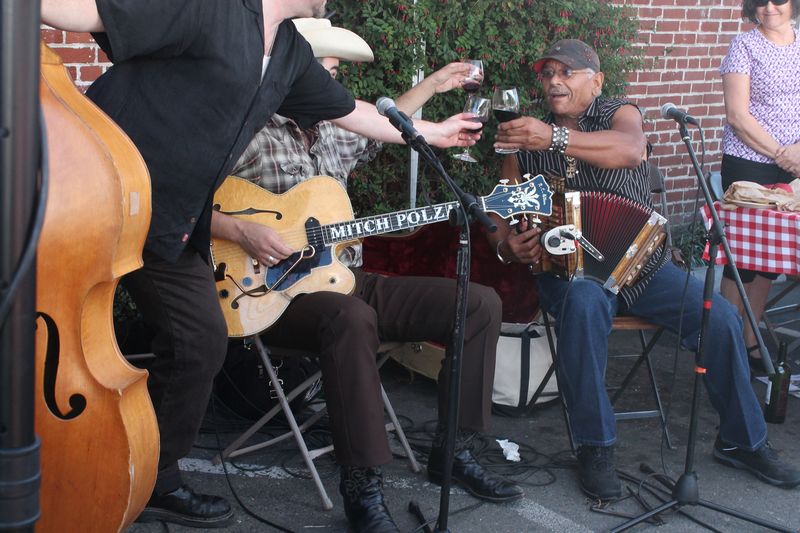 Andrew Carriere and  members of his Zydeco/Cajun Allstars toasting and playing