Crabmeat Ravigote Stuffed Tomatoes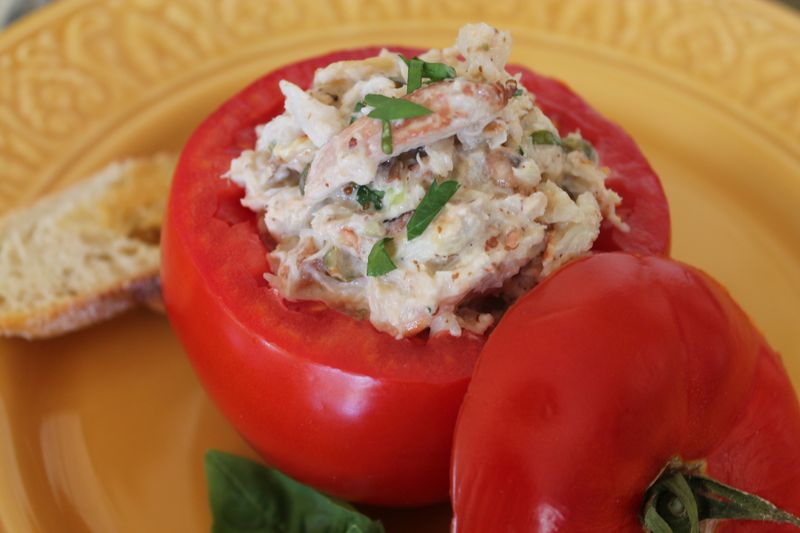 Crabmeat Ravigote Stuffed Tomato
Last Memorial Day weekend I was in New Orleans (for the New Orleans Wine and Food Experience) just before the start of the the Creole Tomato Festival. Seeing all the signs about those luscious Creole Tomatoes turned my thoughts to stuffing the Louisiana beauties, so I created this recipe.
Ravigote is one of the many sauces born from the classic mother sauce, mayonnaise, and thankfully, versions of this zingy sauce, which pairs so well with seafood, shows up regularly on menus in New Orleans restaurants. 
Tomato season arrives-and peaks- earlier In the Crescent City than here in So Cal, where we will have heirloom tomatoes through the end of October, so when my food blogging buddy Dorothy of Shockingly Delicious announced the Food Blogger L.A.'s Tomato and Zucchini August Blog Hop, I thought the timing was perfect to pull out this recipe for my pain perdu readers. (BTW, for tons of other tomato and zucchini recipes, please click on the above blog hop link).
I hope you'll give this great Louisiana light luncheon dish a try, as we hit our peak tomato season.
Bon Appetit!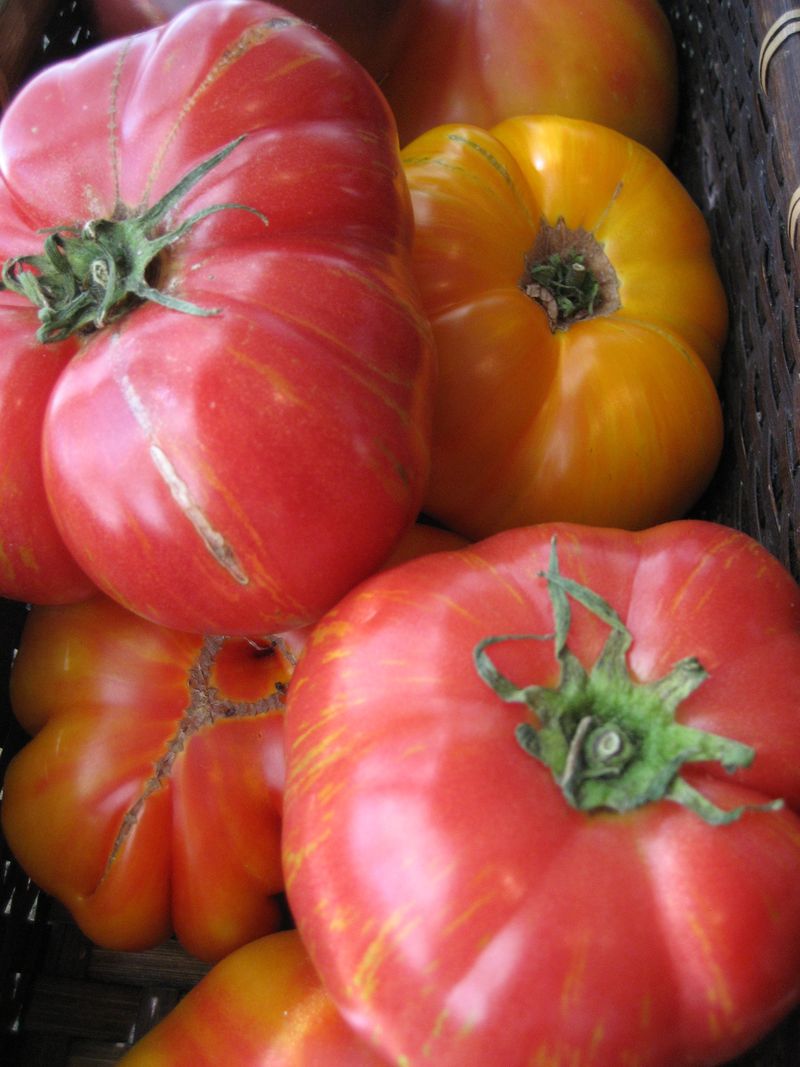 Heirloom Tomatoes from the Santa Monica Farmers Market