Blenheim Apricot Upside Down Streusel Cake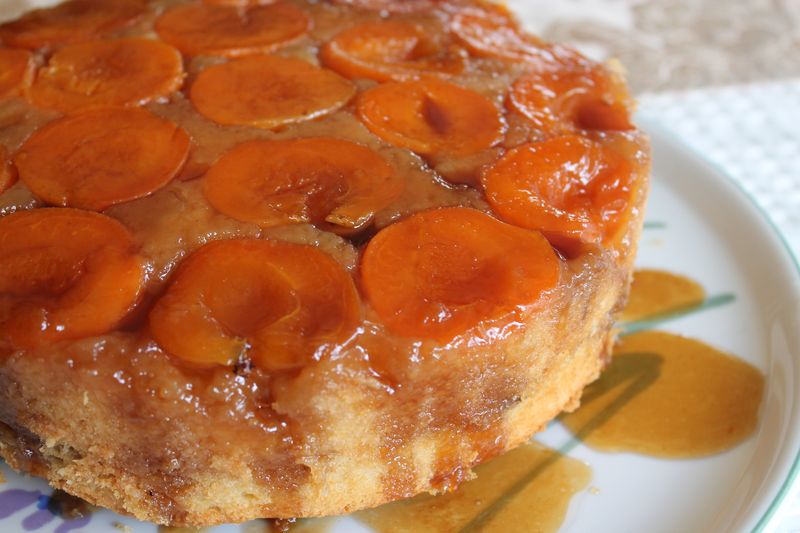 Apricot Upside Streusel Cake
There are certain summer produce items that are so seasonal, and so delicious, that I feel I have to pay homage to them, at least once, every summer in some recipe.
I was walking through the Santa Monica farmers a week or two ago, and saw a sign at a booth that said "last Blenheim's of the year". Oh no!  I had let Blenheim apricot season slip away from me. And now here I was, faced with my last chance.
Now I'm not particularly a big fan of apricots, at least of eating the fruit out of hand, but there's something special about Blenheim's-a California heirloom variety, especially baked into a tart (it's one of my favorite fruit for my beloved frangipane tarts), muffins or a kugel. In fact, for this cake, kugel was my starting point, but I was looking to (excuse the expression) kick it up a notch- a moister, richer kugel-like cake, with those great juices running down its sides, and a streusel interior, rather than topping.
Hope you enjoy- oh, if you can't find any more Blenheim apricots, this would work great with nectarines or peaches, too. They'll still be around for a few more weeks.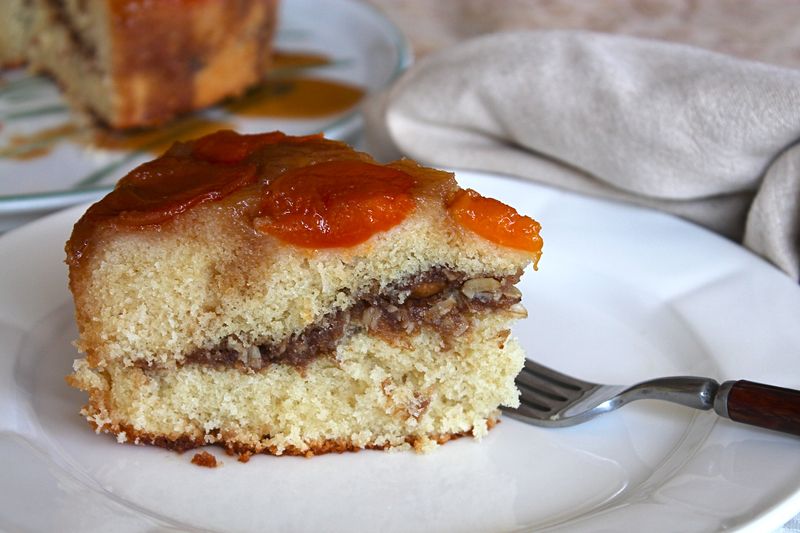 Apricot Upside Down Cake
Upside Down Apricot Streusel Cake
For the topping:
3 tablespoons unsalted butter

2/3 cups brown sugar

9-10 apricots, cut in half
For the streusel:
3 tablespoons walnuts

1/4 cup flour

3 tablespoons brown sugar

1/2 teaspoon cinnamon

1/2 teaspoon ginger

2 1/2 ounces unsalted butter

1/4 cup old fashioned oats
For the cake:
4 1/2 ounces unsalted butter

3/4 cup sugar

2 large eggs

1 1/2 cups all purpose flour

1/2 cup sour cream

3/4 teaspoon baking powder

1/2 teaspoon baking soda

1/4 teaspoon salt

1 teaspoon vanilla