Pierre Maspero's Oyster Po'Boy with Spinach and Artichoke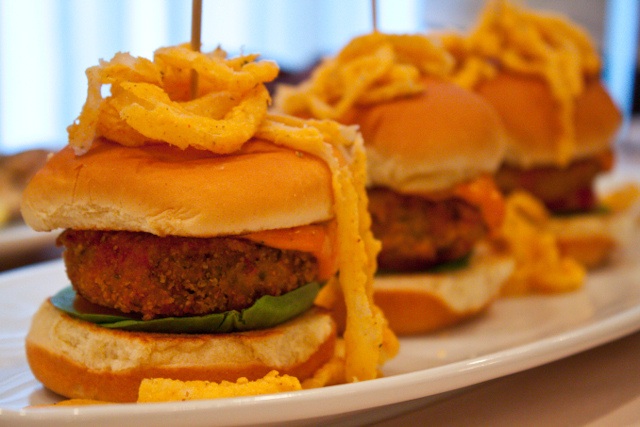 Crawfish Cake Sliders from Pier 424 Restaurant  (Photo Courtesy of Foodista)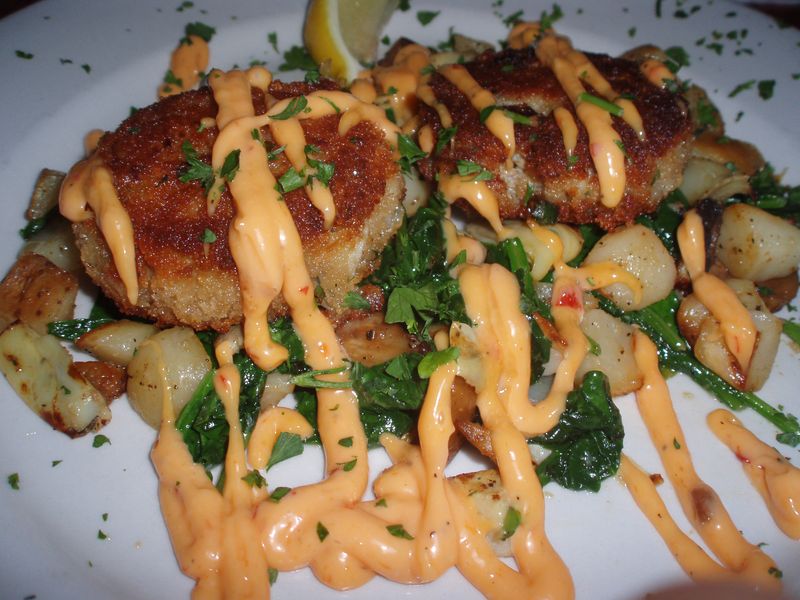 Crab Cakes at Pierre Maspero's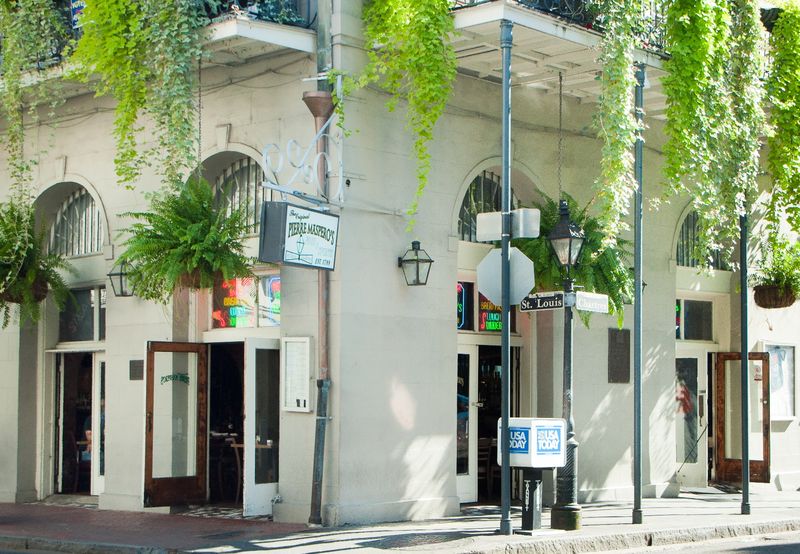 PIerre Maspero's Exterior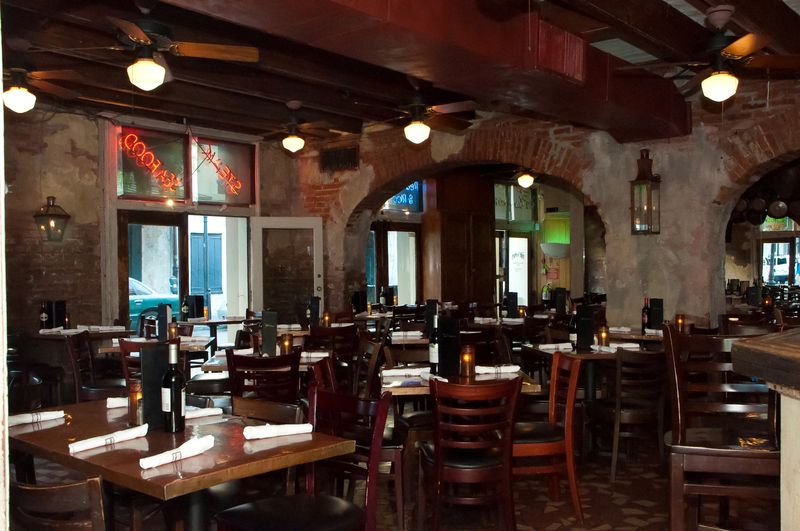 Pierre Maspero's Interior
Oyster Po'boy with Spinach and Artichoke
For the oysters:
8- 9  shucked oysters per 8 inch po-boy "depending on how big they are and how overstuffed you like your sandwiches," the chef adds.
Egg wash (made of 1 egg and enough milk to thin to pouring consistency)



Dip the oysters in the egg wash mixture, then roll into Zatarain's Shrimp Fry, Seasoning, 1-Ounce (Pack of 12) , or any seasoned breadcrumb mixture, just enough to coat (I like to add cornmeal to Shrimp Fry).

Fry in vegetable oil for about 2 minutes, until brown. Drain on a paper towel.
For the spinach mixture:
2 cups baby spinach

1/2 cup heavy cream

1/2 cup marinated artichoke hearts, drained and chopped

1-2 tablespoons olive oil

1 teaspoon  Creole seasoning mix (the restaurant uses Tony Chachere's Creole Seasoning 8 oz )

Red pepper flakes to taste
Heat the olive oil in a medium saute pan, then add the spinach.

Add the season blend and red pepper flakes to taste.


When the spinach starts to wilt, add the heavy cream and the artichoke hearts. Cook over medium heat until the cream reduces and thickens.
For the Thai Aioli:
Mix together:
1/4 cup Thai chili sauce

2 cups mayonnaise

1 teaspoon freshly squeezed lemon juice

1/4 teaspoon Tabasco

1/2 teaspoon garlic, minced

Salt and pepper to taste
Spread the spinach mixture onto toasted po-boy bread, top with the fried oysters, drizzle with the Thai aioli to taste and top with bleu cheese crumbles.