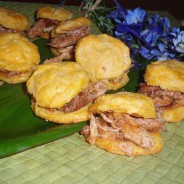 A menu designed to complement a new American whiskey inspired these Sweet Potato Biscuits with Pulled Pork in Barbecue Sauce.
read more
After ordering Fish Meunière at Coop's Place on my recent trip to New Orleans, I decide to try my hand at my own version upon returning home.
read more
Childhood summer memories in New Orleans and recreating my Aunt Leticia's Pineapple Sherbet.
read more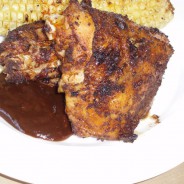 A great spice rub for chicken going on the grill this holiday weekend.
read more
Reflections and meeting with friends on the 6th anniversary of hurricane Katrina
read more