Santa Barbara Getaway- Part 5- A Stop Along the Urban Wine Trail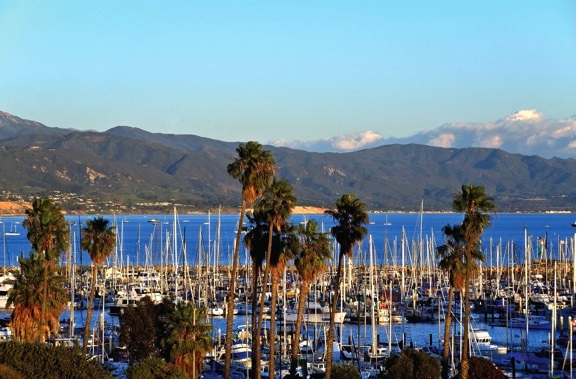 Photo courtesy of Jay Sinclair
As I drove back from picking up my croissant at the bakery on this, the last morning of my little getaway, I couldn't help but smile at the sight of the fog insinuating itself over the top of the hills above Montecito as I drove up San Ysidro Road.  Ahhh-what to do on my last day in this paradise?
Santa Barbara is often referred to as the American Riviera, and a ride along Cabrillo Boulevard, which wraps along the coast, truly exemplifies why. This city is a coastal resort town. There are several beach volleyball games being played on the sand, blond girls in bikinis riding bikes along the coast, and groups in people-pedaled carts strolling the grounds of the sprawling Fess Parker coastal resort. Though I am tempted, on this last day of my Santa Barbara getaway, to make the 40 minute or so drive up to the Los Olivos/Buellton area again-especially since I discovered last summer that there's now an outpost of the excellent Manhattan Beach restaurant Petros ensconced at the Fess Parker Wine Country Resort in Los Olivos-I succumb to those feelings that I just really shouldn't be driving that much on my getaway. And then, of course, I've learned just a couple of nights ago, that there's a new Urban Wine Trail in the city… 
The Santa Barbara Visitor's Center is just to my right, at the intersection of Cabrillo and Garden Street, so I drop in for a map to the Trail. I notice, btw, that it's only about a block from the Train (Amtrak) Station, and make a mental note for a future visit. At the Visitor's Center, there's not only a map of the Wine Trail, but visitors can pick up 2 for 1 coupons to tastings offered by many of the wineries. Hmmm- another mental note to self. 
The closest tasting rooms to the Visitor's Center is that of Kunin, which happens to be one of the most well regarded Santa Barbara County wineries- a good omen. And, once again, I am lucky enough to find free parking- and a spot just in front of the tasting room. As soon as I step in the door, however, I realize (another mental note to self) that Saturday is not the day for someone looking for a quiet getaway to visit. The scene is more like a busy Friday night happy hour with a very sociable bartender handling the crowd, which includes a restless toddler, a dog and even a bachelorette party (complete with its honoree sporting a "bride to be" sash across her chest) jammed into the tasting room. Not the preferred experience for an introvert like me, but hey- I'm sure it is lots of people's thing. Good thing they have a little couch and coffee table in the corner where I can sip away from the crowd, and enjoy the excellent wines. Unfortunately, they are not pouring their Rosé, but I find their "Pape" Rhone blend of Grenache, Syrah and Mourvedre to be outstanding.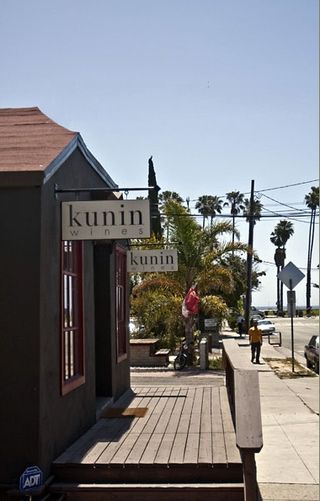 And next time I really will consider taking the train up. Walking from tasting room to tasting room, no doubt, does a body good between sips (btw, Metropulos is right along the Trail), and there's no need to worry about driving home after all that wine sampling.
Bon Appetit!
Note: The Pacific Surfliner train offers some great scenery on the ride up to Santa Barbara. It leaves Union Station in Los Angeles several times a day, and round trip fare from L.A. to Santa Barbara is $48.00.
P.S. Come back next time when I go on more about my love affair with Rosé wines, and we visit the Rosé Fest wine tasting held at my home.