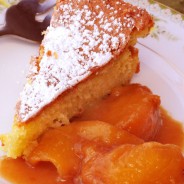 As I thought about desserts to serve at the Rosé Fest, this Olive Oil Cake, from a recipe of Suzanne Goin's, seemed a perfect choice for a Mediterranean style menu.
read more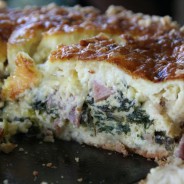 I love tarts, and over the years, I have usually included a savory vegetable tart, as well as a dessert tart in my Rosé Fest menu. This Swiss Chard and Salumi Tart was this year's hit.
read more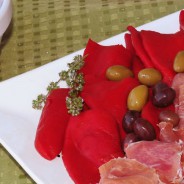 In the south of France, the stronghold of Rosé wines, they are served with another summer treat, the Grand Aioli- a meal of meats, fish, and vegetables all served with that wonderfully pungent garlic mayonnaise, aioli. In France, the meats, fish and veggies are generally poached, but here in So Cal we like to grill things. I offer my menu version for our Rosé Fest.
read more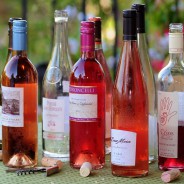 I have a thing for Rosé wines. I've been drinking then for almost as long as I've been drinking wine. In 2000, I began the (mostly) annual tradition of the Rosé Fest tasting party. Over the next couple of posts, I will be sharing thoughts and dishes from this year's Rosé Fest.
read more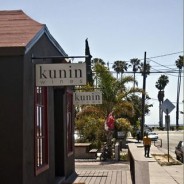 On this last day of my Santa Barbara getaway, I stay in the coastal resort town and make a stop along the Urban Wine Trail.
read more