Smooth Jazz Sunday Brunch Picnic
Great music, excellent wines, fabulous food in a beautiful country setting-there aren't many better ways to spend a late and lazy summer morning. So when Barbara Blake of Smooth Jazz Sunday Brunch asked if I would like to create a Sunday Jazz Brunch menu to enjoy at a Sonoma wine country outing, I jumped at the chance.
Sonoma County is not only a renown wine grape growing region, but also one of the country's most abundant producers of many agricultural products, so I've created a menu which celebrates that richness with the simple elegance of a classic Mediterranean style picnic menu.
And what wine to drink with your picnic brunch? Rosé wines not only carry the very essence of summer in every sip, but also happen to be just about the best food friendly wines around. So what do we recommend?  Try a great Rosé, like Pedroncelli Winery's (a Sonoma County winery) Dry Rosé of Zinfandel, or Wente Vineyard's Pinot Noir Rosé.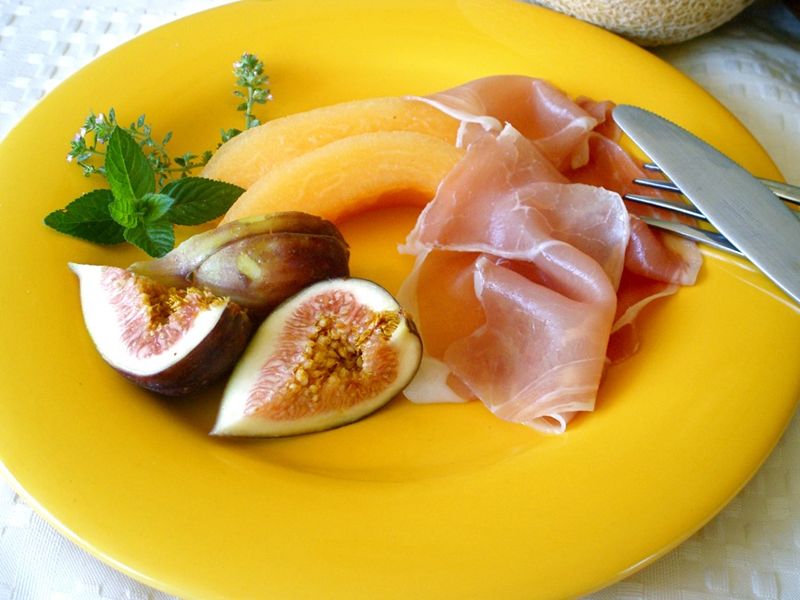 Tapenade with Crostini
Zucchini and Roasted Pepper Quiche
Prosciutto with Figs and Melon
Poached or Grilled Salmon with Gribiche
Fingerling Potato Salad with Mustard Vinaigrette
Wild Arugula Salad with Shaved Sonoma Dry Jack Cheese from Vella
Heirloom Tomato Salad with Basil and Buffala Mozzarella drizzled with Balsamic and Extra Virgin Olive Oil
Plum or Apricot Frangipane Tart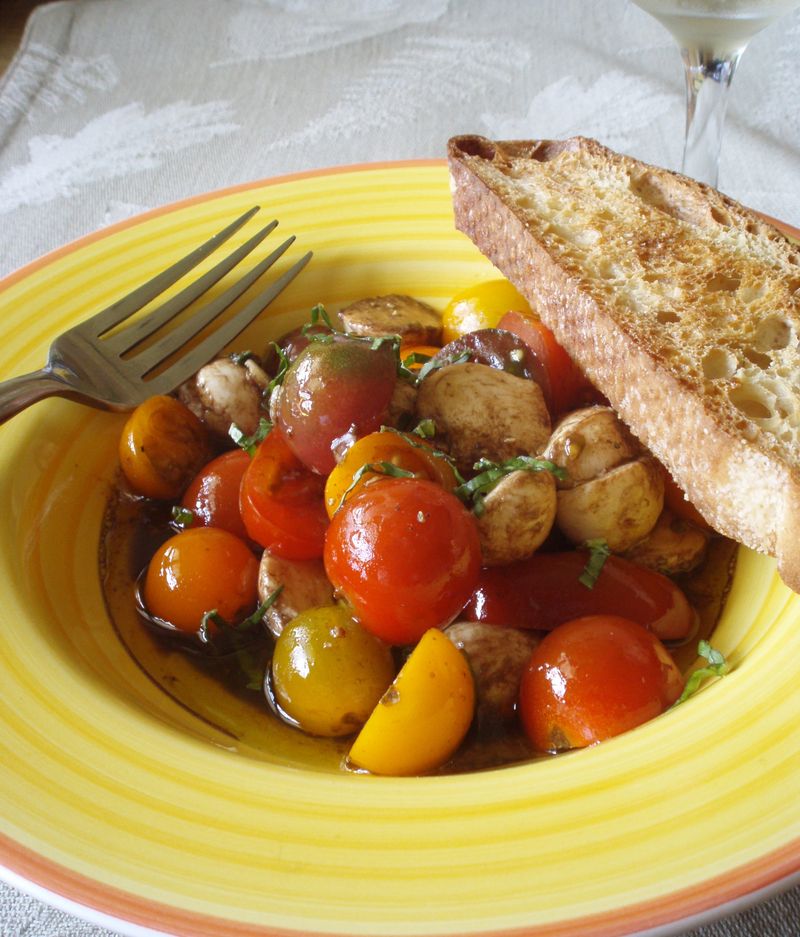 Heirloom Tomato and Buffala Mozzarella Salad