Santa Barbara Getaway- Part 2- on the Hunt for Rosé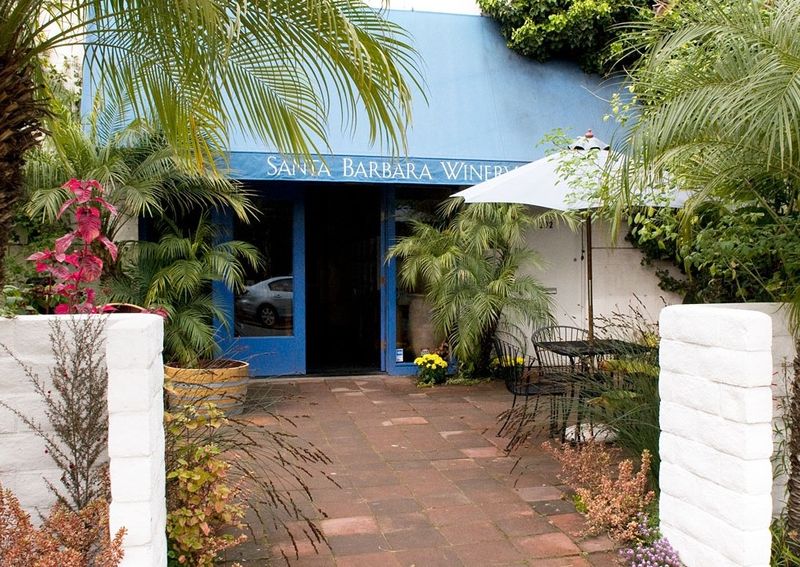 Photo Courtesy of Santa Barbara Winery
As I was standing at the register paying for my lunch at Metropulous, I noticed off to the side, that there was a sizable selection of Rosé wines on display. I happen to have a deep fondness for Rosés-in fact, you'll be hearing more about them from me this summer, so I struck up a conversation about them with the man at the register. I told him how much I loved them, and that I had been drinking Rosés for as long as I'd been drinking wine. I got an enthusiastic "good for you" from him- not always the response I get. Some people look at me like I'm completely tasteless or crazy when I tell them that, I tell him, but more and more, they are catching on we agree.
"2010 is a particularly good year for Rosés," he tells me, "especially the French ones- high concentrations of fruit, flavor where it should be."
"What about some of the Santa Barbara ones," I ask. "I intend to taste some while I'm here."
He picked up a bottle from the Santa Barbara Winery. "Rosé of Syrah is tricky. It can be flat if you don't do it right, and he does it just right. It's right down the street- about a block and a half down. Look for the blue awning."
So I'm off to the Santa Barbara Winery. The smell of the grapes greets me as soon as I hit the intersection, and find the tasting room in an industrial looking office complex with construction going on across the street- part of the new Urban Wine Trail, as I find out later that evening.
I'm greeted by a lively young woman with long red hair. I told her about my Rosé conversation.
"The Rosé's not on the tasting menu, but I have a bottle open," she says, as she hands me a packet of skinny little grissini to accompany the tasting.  We begin with a Pinot Gris, which I like very much. The red haired woman is chatty and full of information. The Santa Barbara Winery is owned by Pierre La Fond, Santa Barbara businessman (I've dropped by his deli, occasionally, in my mornings at the retreat center to pick up a croissant). It was the first winery opened in Santa Barbara County.
"All the whites are made and bottled right here," she tells me, "the reds are made at the vineyard and bottled here."
On to an off dry Riesling. "Rieslings are really not my thing," I tell her, "too sweet."
"How about a drier one," she fills my glass. Nope, still not my thing.
Then to a Chardonnay. This one I like-a Reserve Chardonnay, made from a small block of grapes which are from an old Wente (the oldest continuing operating winery in the country) clone.
Okay, now it's time to taste the Rosé. There's a slightly frizzante quality upon first sip. Yes, that's from the 100% stainless steel fermentation, the red haired woman tells me.
Then La Fond label Pinot Noirs, Grenache/Syrah, blends from the smaller production lots, varietals that are particularly well suited to the local climate- and btw, that I find go so well with the well seasoned food of New Orleans.
A couple from Arizona next to me at the tasting bar and I lament how much the price of tastings have gone up at some wineries throughout the state. At $5.00, this tasting is a bargain, and then there's that friendly red haired woman. But the outstanding Rosé of the trip -well, that was to come at dinner at Coast Restaurant later that evening.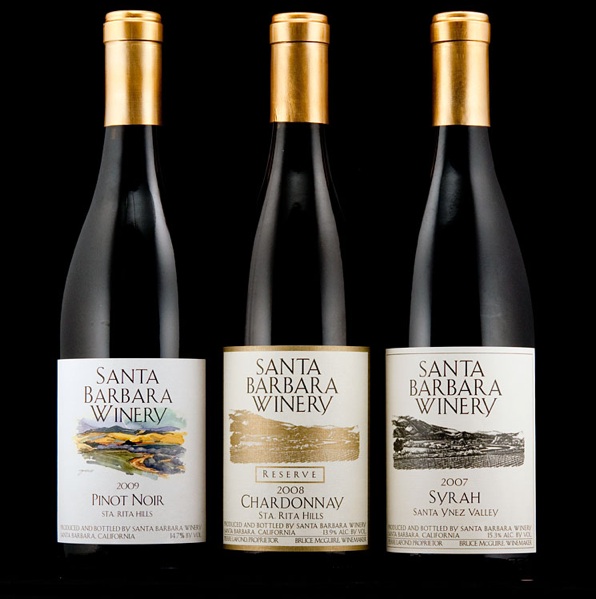 Photo Courtesy of Santa Barbara Winery