Camp Blogaway 2011 Recap
Wow- I'm still pretty darn tired (all that altitude changing must be catching up with me in my somewhat advanced years- yawn), but wanted to do a quick update on Camp Blogaway.
I've posted a few pics of some of my favorite things from there this weekend.
As was the case last year, we started out with a Wilton cake decorating session. I have to say, I've not been a big fan of fondant in my cake decorating, but loved this fondant ribbon rose cake. I'd definitely make it for some lucky cake recipient.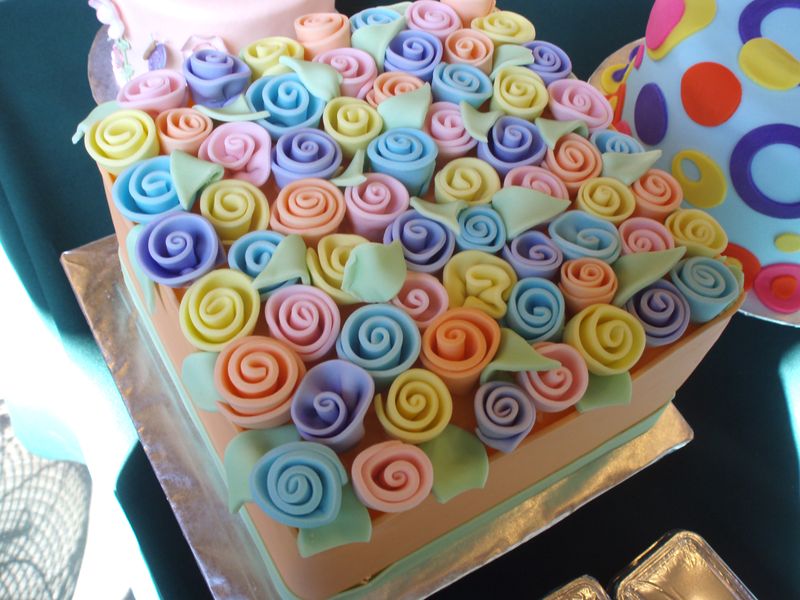 My food blogging buddy, Kim, from Rustic Bistro Garden made this lovely display to remind us all of her for the networking table. Fellow campers agreed on its loveliness, as they voted Kim the prize for best networking table display.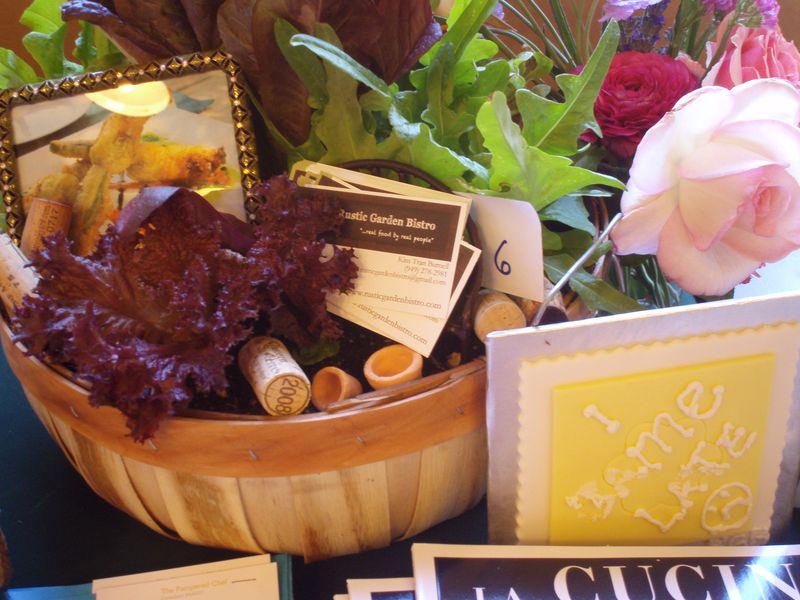 I had a networking table display, too- a big thank you to Lindsay Olives for sponsoring me to attend Camp Blogaway. I'm really looking forward to trying those Naturals green olives, as so many told me how good they were. I kept a few olives back here for myself, and will be sharing recipes featuring very them soon, so check back.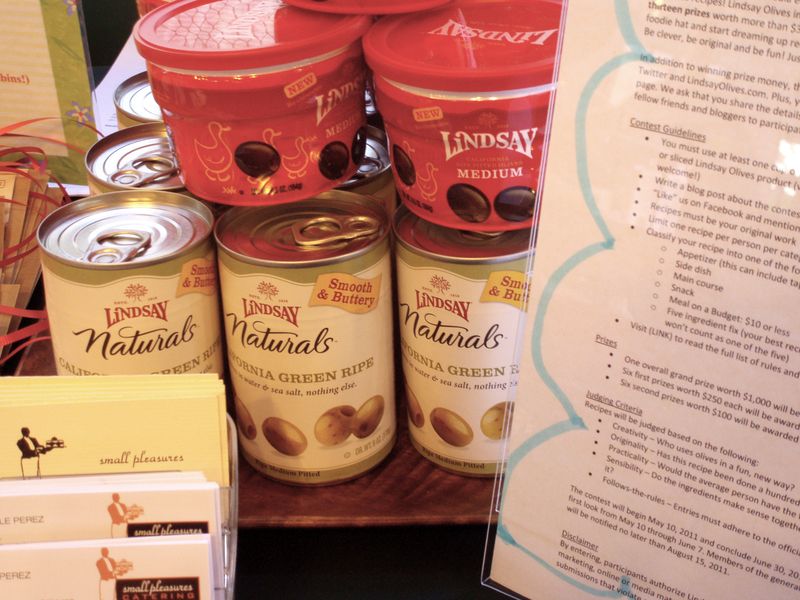 Of course, being a gathering of food bloggers, there was the requisite kitshcy food toy -Spuddy Buddy this time-from sponsor Idaho Potatoes. Halima thanks you. She's got a collection going now.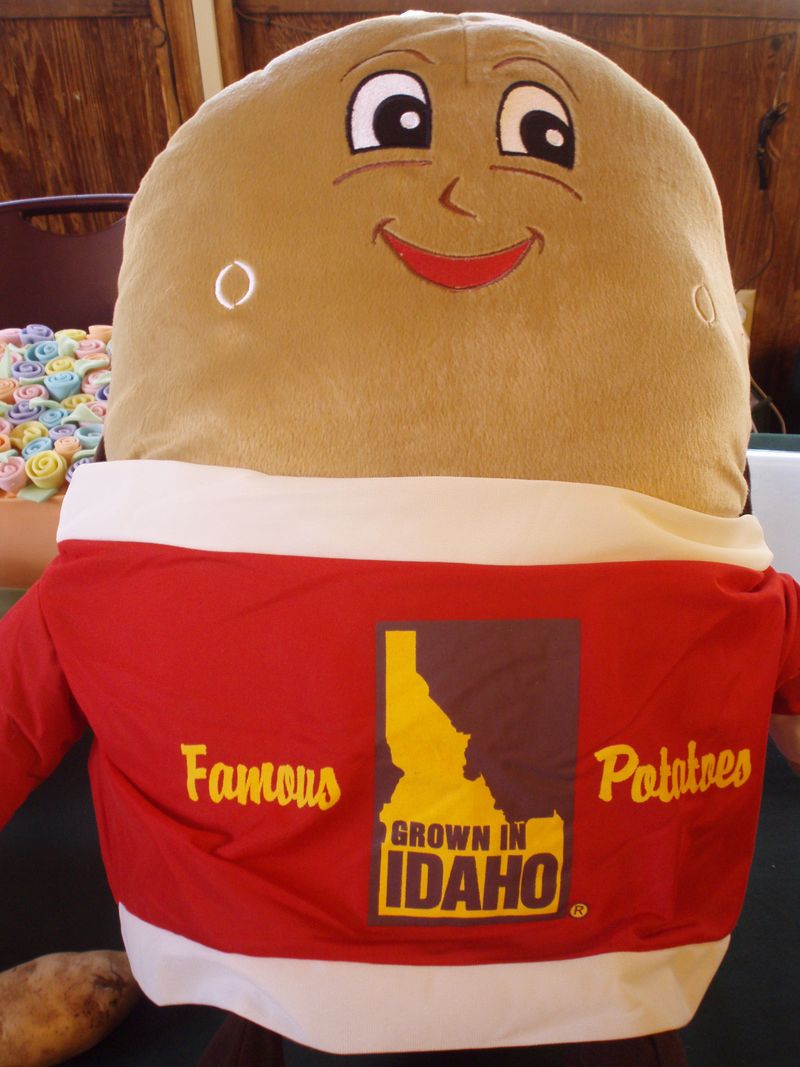 Here is the lovely Louise Samora-Mellor, of Art of Cuisine, making watermelon aguas frescas. Gee, wonder why I don't look as svelte and gorgeous in my chef's jacket as she does? Hmmm, you think it could have something to do with the fact that she gets up very early every morning to work out while I am soundly sleeping in?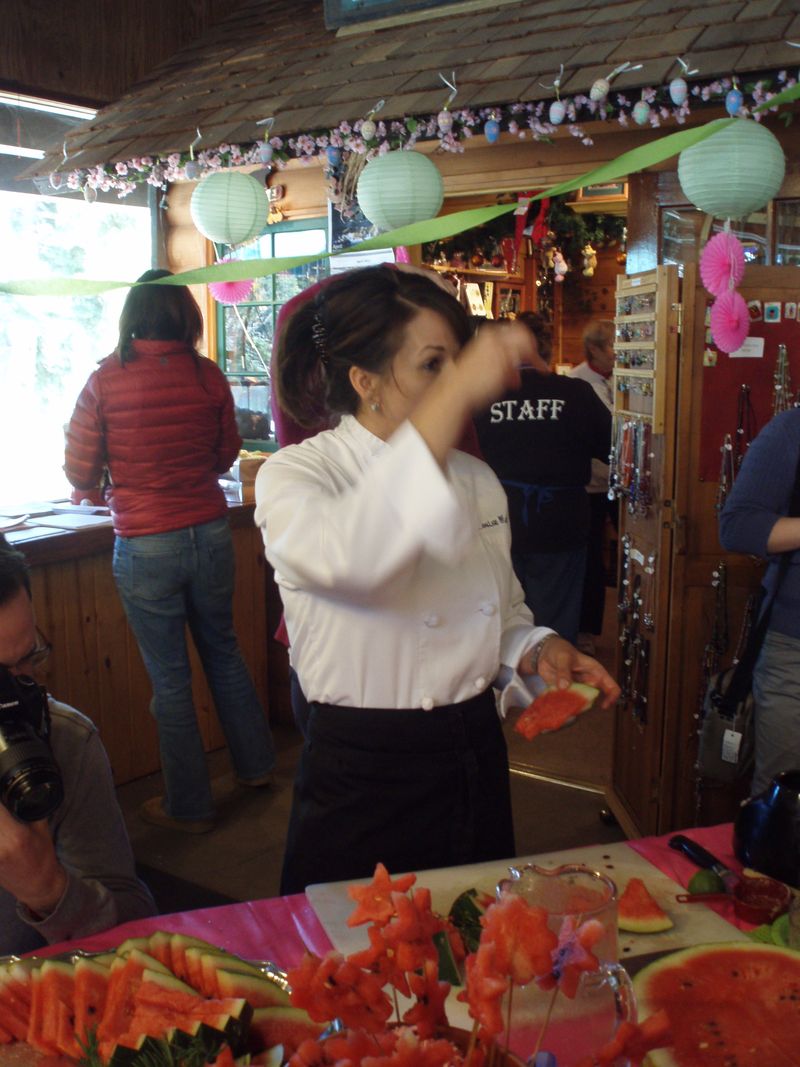 And here's my very favorite sponsor (I think a lot of us felt that way)-true cutie Andrew Blok, who kept all of us well lubricated with great wines from Wente Vineyards all weekend long. This is a man who knows how to win a popularity contest! I paticularly liked the Morning Fog Chardonnay.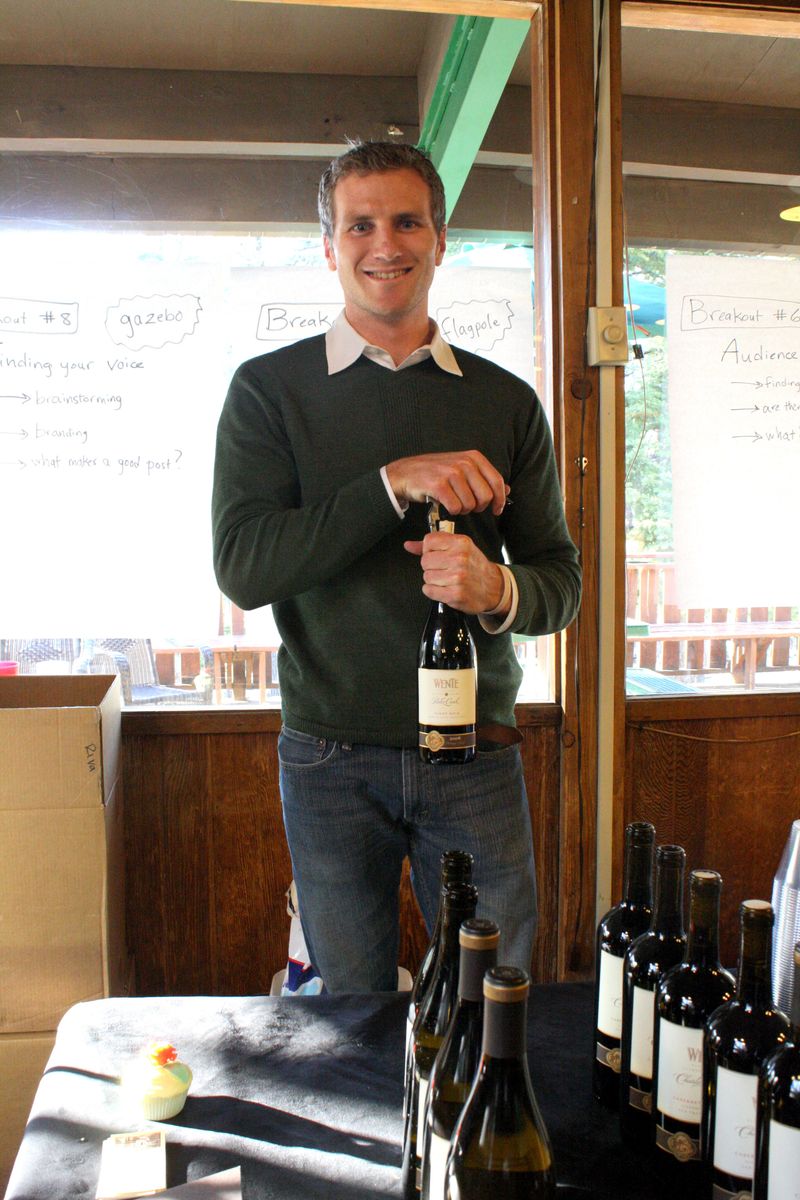 Thanks to Kim at rusticbistrogarden for the pic!

Sunday tied up with a presentation by Jan DeLyser from the California Avocado Commission. She was quite fun and informative-a great presenter. Yes, I really do love California avocados, and since it's Cinco de Mayo week, I just happen to have an avocado post ready to share, so check back very soon for that one.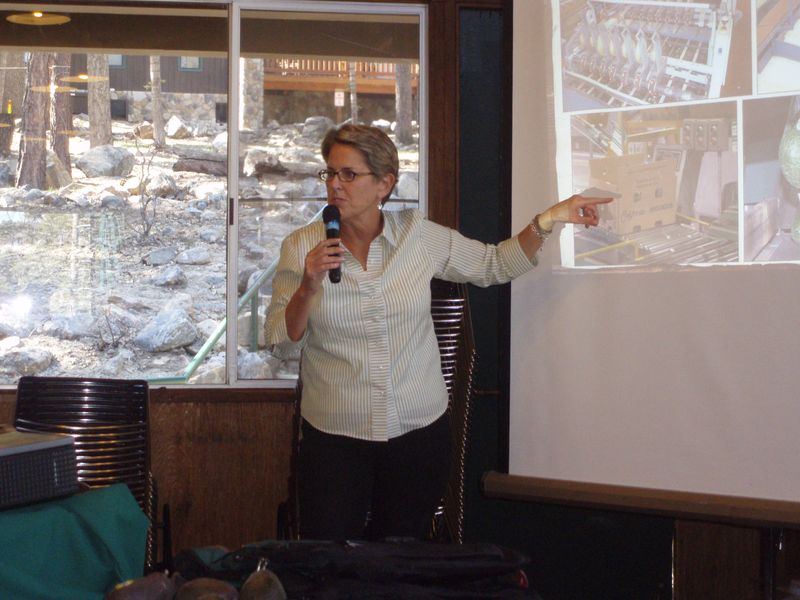 A big thanks and congrats to Patti Londre for all her hard work in putting on another successful Camp Blogaway.