Fish Friday- Fried Catfish with Gribiche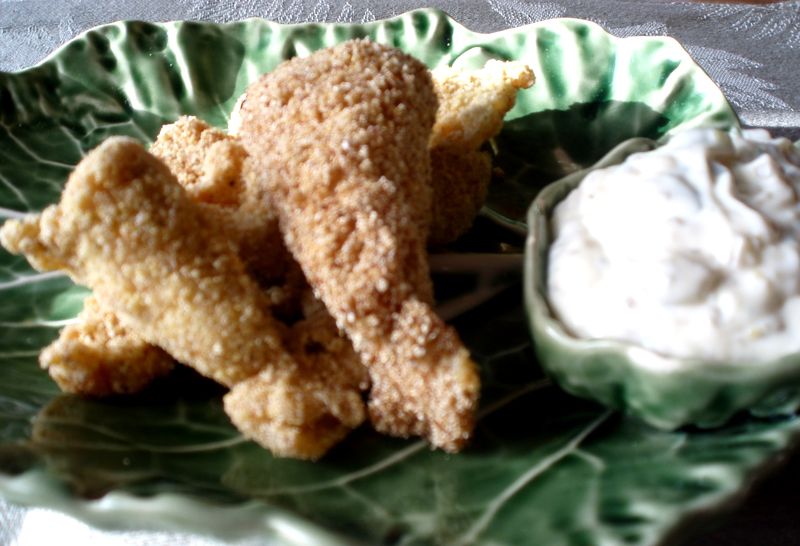 To say that fried catfish is a much loved dish throughout the Mississippi Delta region, is kind of an understatement, and we La. to L.A. expats have carried the dish right along with us.
In fact many of the Catholic churches in my area are hosting Friday catfish fry dinners throughout the Lenten period- some of them even spill over into the rest of the calendar year. Fried catfish with a side of potato salad and some sautéed greens -it's a simple, yet truly soul satisfying meal.
While the fish is often served with tartar sauce (well, that and hot sauce), I fell in love with Gribiche, a French cousin of tartar sauce, in my days of studying cooking at the now defunct Peter Kump's Cooking School in New York, where I was introduced to many of my beloved mayonnaise's offspring sauces. Since then it has permanently replaced tartar on my menus. It's more refined and complex than tartar, but not so different that anyone who enjoys tartar won't love it just as much. I hope it'll become a favorite of yours, too.
By the way, for those of you who can't get past the slightly gamey taste of catfish, this fried fish preparation is also great with red snapper. Recipe follows…