A Bridal Shower Menu of Comfort Food with a Citrus Rose Hibiscus Punch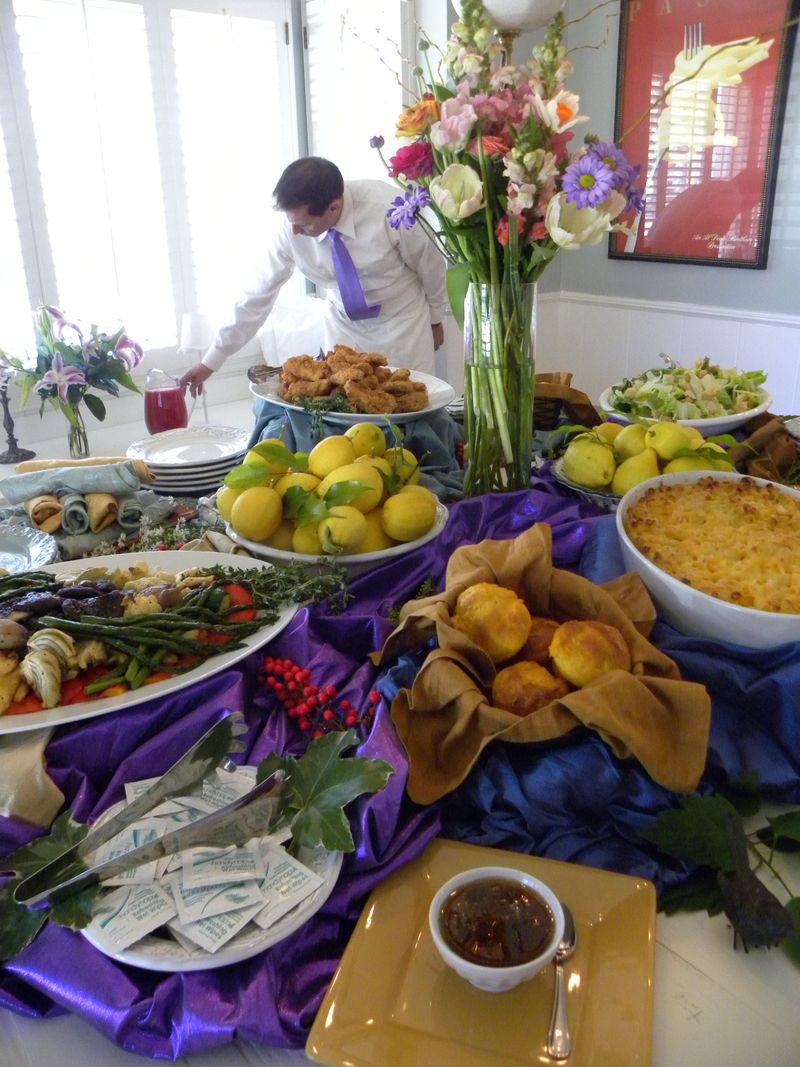 I had the pleasure recently of catering a wedding shower featuring a menu of comfort foods. Once again, I was a bit surprised by a client's desires-I tend to think of bridal showers as being dainty affairs- perhaps with tea sandwiches, or a selection of salads taking the stage, but the bride to be and her family knew what they wanted. As you know, I firmly believe it's the caterer's job to give the client what they want, not what I think is best-and hey, comfort foods are always good. Isn't that why they're called comfort foods, after all? And as I've said before, in these times of economic challenge they seem especially appealing.
So fried chicken (served with herbed buttermilk biscuits and honey), mac and cheese, Caesar salad and a selection of roasted winter veggies were served- along with a lovely strawberry frangipane tart and sinfully fudgy brownie bites for dessert.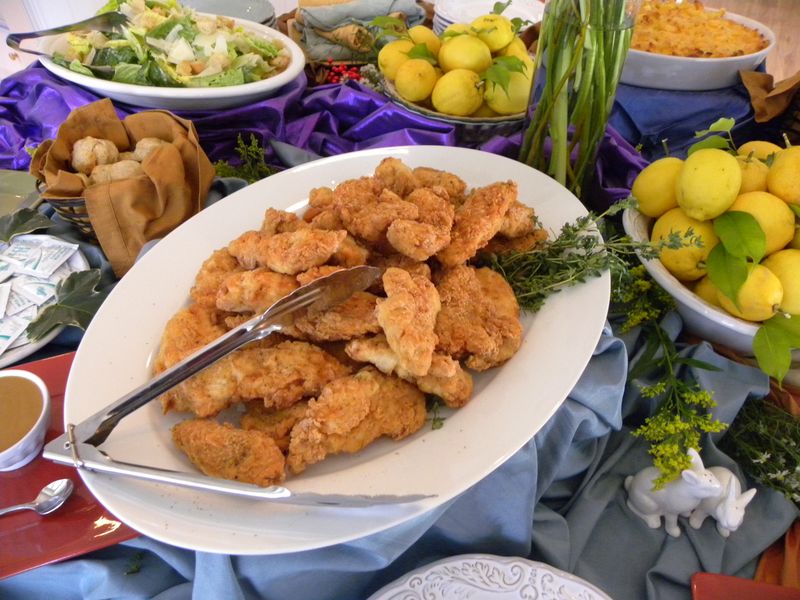 Fried Chicken featured at the buffet
Macaroni and Cheese
Strawberry Frangipane Tart and Brownie Bites
However, a bottle of Wild Hibiscus in Rose Syrup I recently received, did  inspire me to include one delicately romantic touch- a citrus based punch with the rose syrup.
Rose syrup is flavored with the essential oil of roses obtained by steam distilling the crushed petal of roses. It is used widely in Persian, Turkish and other Eastern cuisines, and was very popular with American and European bakers until the 19th century when vanilla flavoring overtook it.
While it may have fallen out of favor with Western bakers, it proved to be the perfect foil for this wonderful punch. I hope you will mix up a batch and enjoy.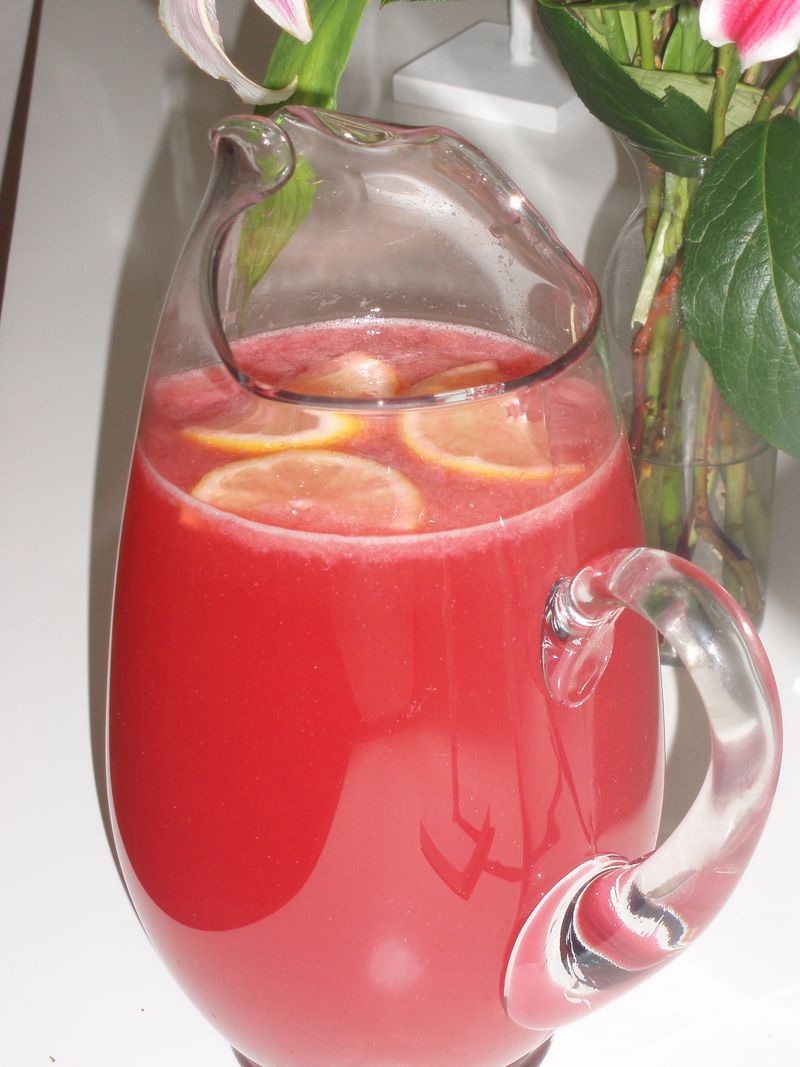 Citrus Hibiscus Rose Punch
2 cups lemon juice

1 1/2  cup freshly squeezed orange juice

1 1/2 cup freshly squeezed grapefruit juice

Syrup from one jar of Wild Hibiscus in Rose Syrup (about 1 cup)

Simple syrup (recipe below)

16 ounces best quality ginger ale
Hibiscus flowers, lemon slices and mint leaves to garnish
Simple Syrup
Mix the sugar and water in a saucepan and stir together over low heat until sugar dissolves.

Mix the first 5 ingredients together. Add the ginger ale just before serving. Garnish with several of the hibiscus flowers, lemon slices and/ or mint leaves.
Yield: About 3 quarts of punch
Skoal!
Gisele
Save