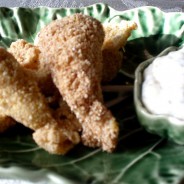 Fried catfish is a much loved dish throughout the Mississippi Delta region. While the fish is often served with tartar sauce, Gribiche, a French cousin of tartar sauce, has permanently replaced tartar on my menus.
read more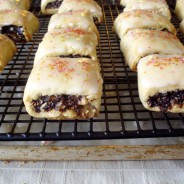 On St. Joseph's Day all who wanted were welcome to come inside and view the altars and tables lavishly laden with a wide array of braided and decorative breads, fruit, Sicilian pastries (including fig filled cookies called cucidatti), fava beans and flowers.
read more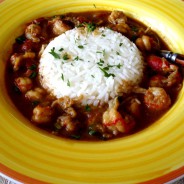 Crawfish wasn't always a New Orleans Creole thing, but a Cajun country delicacy. You'll find crawfish etoufée (and other crawfish dishes) all over New Orleans now, though.
read more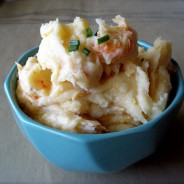 I'm joining Fish Fridays with my first recipe-these wonderful Crawfish Mashed Potatoes.
read more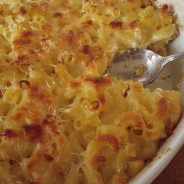 Ash Wednesday is the other side of Mardi Gras' coin. Sharing a recipe for Macaroni and Cheese, a meatless dish that hardly seems like a sacrifice, to soothe the Ash Wednesday blues.
read more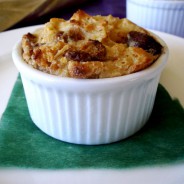 Bread pudding was one of the few desserts regularly served in the New Orleans families which I have been a part of. In time for Lundi Gras parties, and Mardi Gras brunches I am sharing my recipe for this special New Orleans treat.
read more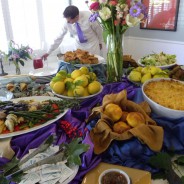 A wedding shower featuring a menu of comfort foods with a Citrus Hibiscus Rose Punch
read more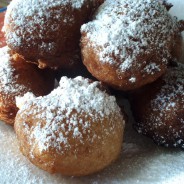 Calás, a traditional New Orleans rice beignet, were a dish in danger of dying out completely, until post- Katrina, when it began enjoying somewhat of a comeback, as New Orleanians sought to preserve their traditional foods.
read more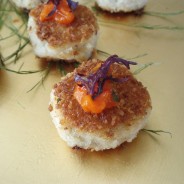 Planning a well balanced menu is a very specific skill, and vital aspect to catering, and party planning.
Join me, for my recent chat with Suzanne Goin, on the menu selection process.
read more