Event Professionals Share Food and Drink Trends for 2011-Part 2
Continuing with more predictions from event professionals nationwide :
From Lee Brian Schrager, Vice President, Corporate Communications and National Events, Southern Wine & Spirits of America Inc., Miami, "Hosting brunches instead of dinner parties, where a light and casual atmosphere comes naturally to the space",  and "less formal events, hors d'oeuvres or desserts served in martini glasses, and more comfort foods in an elegant way" from Shari Vander Wiede, Director of Development, Shepherd's Hope, Orlando Well.
Small Pleasures can truly say amen to those trends. We think elegant comfort food best describes our style. We've always sung the praises of brunch as a casually elegant (and economical) way of entertaining, and we've been talking about small plate type menus served creatively for a while now. Take a look at our wedding reception brunch and post-Thanksgiving brunch posts.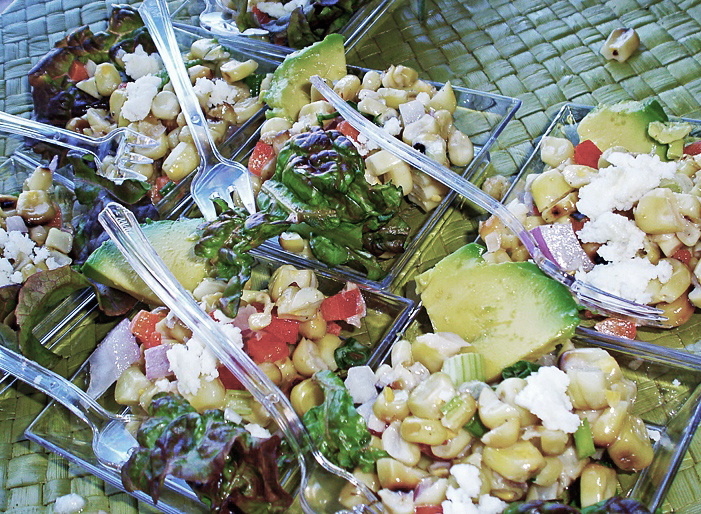 Mini Plates of Grilled Corn Salad
Also predicted- "We will see a lot of Korean and Mexican foods. Both offer lots of flavor, have fresh and healthy ingredients, and can be presented in a novel way", from Francine Socket, principal, Francine Socket and Associates, Event Architects, Toronto.  Those of us in southern California are way ahead of the rest of the nation here.  Mexican food is a way of life for us, and we've openly embraced Korean. We've even given the rest of the nation our quintessential combination of the two in the Korean Beef Tacos, a very popular menu item.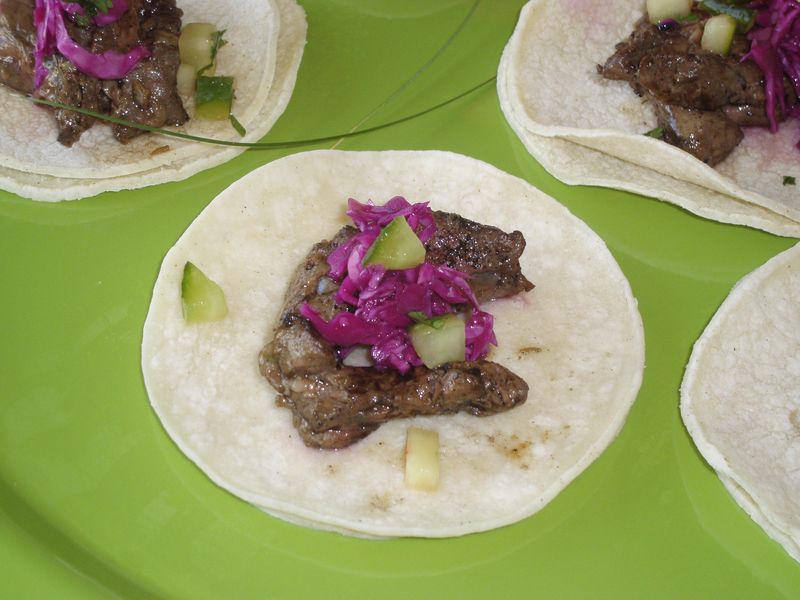 Korean Beef Tacos
And Small Pleasures still loves the taco bar party for backyard parties. Taco bars also tie in with other trends- "fresh foods being prepared in front of your guests" (Ralph Rendsland, Three2Oh, Orlando) and "interacting with chefs at specialty food stations," (Eddie Maddox, Director of Catering/Convention Services, the Peabody Orlando.
Take a look at our taco bar party menu from a couple of summers back- elegantly presented, yet casual, interactive and just downright fun. BTW, we also incorporated hors d'oeuvres served in mini-dishes on this menu.
And, last but not least, a favorite food that never goes out of style is going to make its dressed up party debut, according to Justin Jacobson of Platinum Marketing Strategies and Events in  Chicago, According to Jacobson, "With the new BBQ craze that is hitting all the big cities, we'll find more interesting and less messy takes on our charred favorites."
Break out the grills-it's finger lickin' good!
Oh- and be sure to check out our Part 1 of  "predictions".