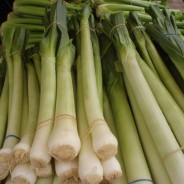 Preparing winter vegetable dishes may take a little more time and imagination than the quick sauté of summer squash, or tender green beans, or a drizzle of balsamic and olive oil on heirloom tomatoes, but the cooking is often long, slow cooking that can be left on its own, and rewards are just as wonderful.
read more
These Sweet Potato and Shrimp Cakes feature two favorite ingredients of the American South, and there's a good chance you'd find them along our Gulf Coast now, where there is a vibrant Vietnamese community.
read more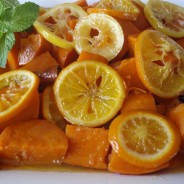 For years I kept away from candied yams in the kitchen, mostly because my few attempts at making them didn't produce results anywhere near my Aunt Eura's, the best I ever had. But with some help from Paul Prudhomme, I've now learned to make very acceptable candied yams.
read more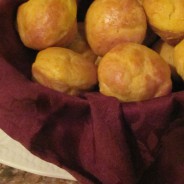 On a visit to Bayona, a the bread basket containing little rolls of Sweet Potato Brioche appeared. I devoured them immediately, and I never forgot those wonderful little rolls, so was very happy to see that Susan Spicer's cookbook included the recipe for them.
read more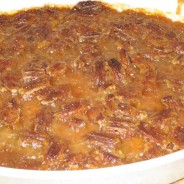 When browsing Epicurious' Top 10 Food Trends for 2010, I noticed sweet potatoes made their list. Well, some of us have always loved sweet potatoes, and I'm showing my love with this fantastic recipe for Sweet Potato Purée with Pecan Praline Topping.
read more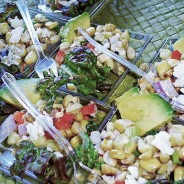 Event professionals nationwide share food predictions for 2011's special events.
read more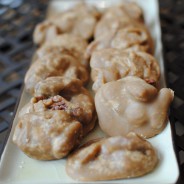 As my Carnival season kickoff gift to you this year, I want to share a very special traditional recipe for New Orleans pecan pralines.
read more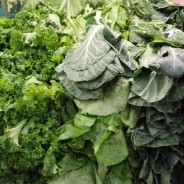 Sharing predicted food and drink trends from event professionals for 2011.
read more