Foodbuzz Fest and Cooking Black Cod
Last weekend I packed up the car, and traveled up to San Francisco to attend the Foodbuzz Festival. Any excuse to visit the Bay Area I always say. Your LA2LA Chef has lived and studied in the Bay Area (both college and culinary school) so has lots of ties and friends there. I was blessed to be able to stay with longtime friends Keith and Beth on this latest trip. Thursday evening Keith and I met my equally long time friend Frank, co-founder of Shawl Anderson Dance Center in Berkeley (who I hadn't sat down with since I catered the Center's 50th Gala Anniversary party two years ago), and amazing man- still dancing and sometimes performing at 78 years old- for dinner at Xyclo, a fabulously swanky little Vietnamese restaurant on Piedmont Avenue. Too dark for decent pics, but trust me, it's worth a visit if you're near Oakland. The food was delish!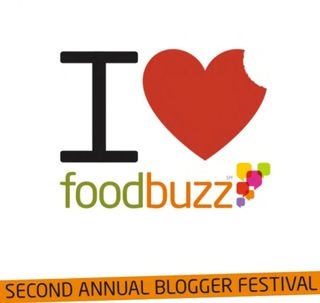 Friday afternoon, Keith and I met with a couple friends from our youth, Jeanne and Sharon, who I hadn't seen in many years, so I had two great getaways in one.
And Friday morning Keith was kind enough to join (and video tape) me on a trip in to the city for a visit with Martin Reed, of ILoveBlueSea.com. Martin was one of the sponsors of the LA Helps LA event in October (he graciously sent wonderful seafood for Rachael of LaFujimama.com to make sushi for our guests), so meeting him was on my list of things to do next time I was in San Francisco. He's a lovely young guy with a company very worth supporting, and the video is coming soon, so come back.
As we ended our visit, Martin presented me with a gift of his beautiful Black Cod. Sadly, there was just so much food at Foodbuzz, that eating one more bite was just not on the agenda for me, so I left it for Keith to cook for his family. Keith is Hawaiian by ethnicity, and a pretty darn good  cook, as well as an excellent photographer, so I made him promise to take pics, and let me know how it tasted. He sent this casual recipe and recap of the Black Cod marinating and cooking. Sorry I missed it-it just looks so yummy, but glad they got to enjoy it.  This is what Keith had to say: